Taking a cruise with a toddler can be a wonderful experience for both parents and children, but it can also be challenging.
There are several things to keep in mind when planning a cruise with a little one, from choosing the right cabin to packing the essentials.
In this article, we will provide 11 tips for taking a cruise with a toddler and answer some frequently asked questions.
Tip 1: Choose the right cabin
When booking your cruise, be sure to choose a cabin that is suitable for your toddler. Know that on most cruise lines, cabins are not typically spacious.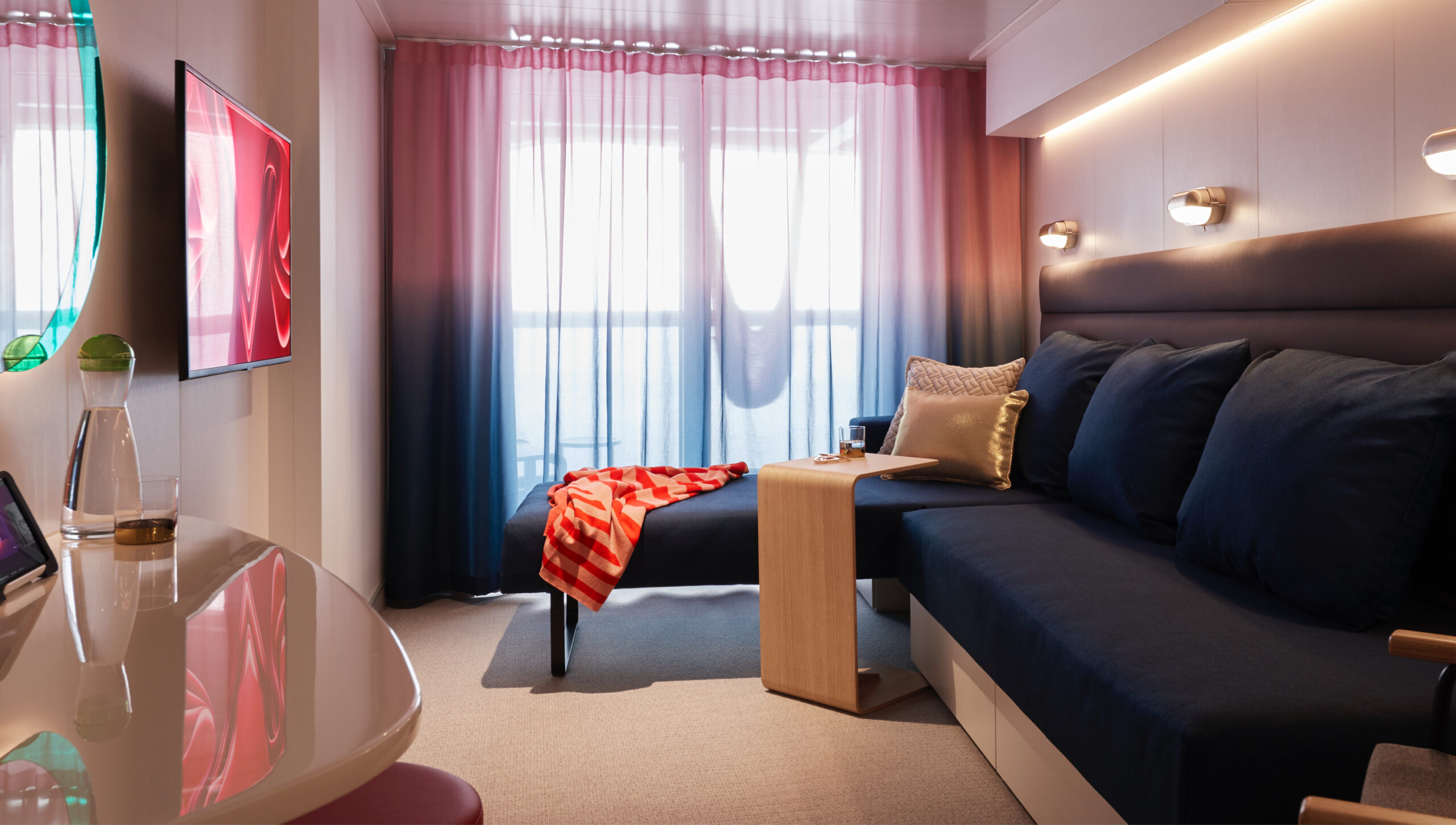 Look for a cabin with enough space for your child to play, sleep and relax comfortably. Take into consideration where you would set up a pack-n-play.
You may also want to consider a cabin with a balcony or a window to provide some natural light, fresh air, and a place for adults to go when children could be sleeping.
Tip 2: Bring a stroller
A stroller can be a lifesaver when traveling with a toddler. A stroller can help keep your active toddler contained when your family is moving about the ship.
No one has to tell you that toddlers can be heavy and carrying them can be exhausting. A stroller is a must when exploring ports of call so you don't end up carrying your bundle of joy everywhere.
Depending on the age of your munchkin, a baby carrier that you wear like a backpack can also help keep track of your toddler and give them a vantage point to see more things, too.
Tip 3: Pack plenty of snacks
Toddlers are notorious for being picky eaters, so it's important to pack plenty of snacks to keep them satisfied.
Most cruise ships have a wide variety of menu items that are available around the clock, but any parent can tell you a hungry toddler is just seconds away from a meltdown.
Carrying some of your own snacks can avert that possibility until you get to one of the dining areas on board.
Bring a variety of healthy options, such as fruits and vegetables, as well as some treats to keep your child happy.
Tip 4: Bring plenty of toys and activities
Toddlers can get bored easily, so be sure to pack plenty of toys and activities to keep them entertained. Bring books, puzzles, coloring books, and other items that your child enjoys.
It would also be a good idea, besides bringing your child's favorite toy, to bring one or two new ones that they have not seen before.
Toys that tend to be interactive and keep their attention longer will help to keep them occupied in lines or while at the dinner table.
Tip 5: Use the onboard childcare services
Many cruise lines offer childcare services for toddlers and young children. Check with your particular cruise line to see what services they offer.
Babysitting services, in your cabin, can sometimes be available to only those families staying in onboard suites. Many cruise lines can assign up to two sitters per suite.
Some of them have age restrictions, such as children must be at least one year of age. There is also a limit on the number of children per family, such as three.
Cruise lines will often have activity rooms, or "kids club" type areas where you can drop your child off. The hours can vary and there is an additional cost involved.
If possible, take advantage of these services to give yourself a break and allow your child to interact with other children.
Tip 6: Take advantage of the onboard activities
Most cruise ships offer a variety of activities for children, including water parks, play areas, and kids' clubs. Take advantage of these activities to keep your child entertained and to meet other families.
Check with your particular cruise line for guidelines on a toddler using the pool. Most cruise lines do not allow a child in a diaper to use the main pool; they will be asked to use the designated kiddie pool.
Tip 7: Plan shore excursions carefully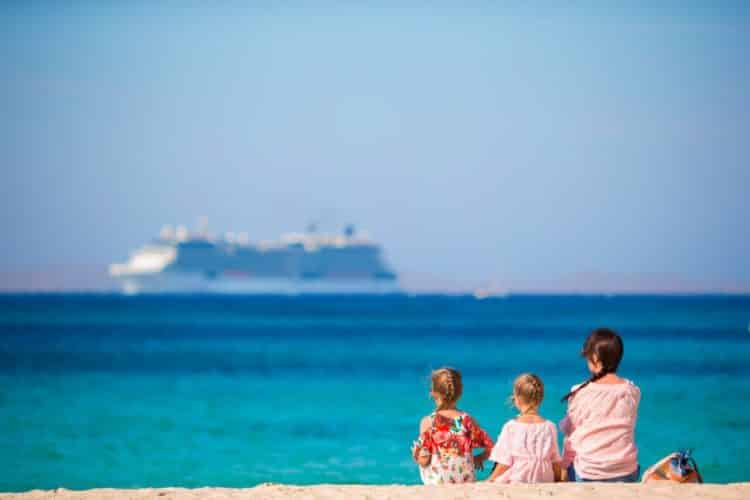 When planning shore excursions, be sure to choose activities that are suitable for your toddler. Look for child-friendly tours or activities, and be sure to bring a stroller or carrier.
Not all ports have activities specific to toddlers. It is important to check beforehand the ports of call your ship will stop at.
No toddler worth their salt is going to want to tour a museum. A beach with waves and sand will be more to their liking.
If an excursion includes a train ride, or better yet, a horse and carriage, you will all have a more pleasant shore excursion. Aquariums and zoos are also high on a toddler's list of must-see places.
Tip 8: Bring sunscreen and a hat
If you plan to spend time outside on the ship or shore excursions, be sure to pack sunscreen and a hat to protect your toddler's delicate skin. Check for reef-safe sunscreens that will be kind to the ocean and your munchkin.
If necessary, check with your pediatrician for recommendations. Carry the sunscreen with you and apply it according to directions. With a toddler's delicate skin, too much sun could lead to a burn that could make them sick and ruin everyone's vacation.
Tip 9: Stick to a routine
Toddlers thrive on routine, so try to maintain a similar schedule to what you would have at home. Stick to regular meal times and nap times to help your child feel more comfortable.
Nothing will be the same on a cruise as it is in their own home, but if you can stick to their normal schedule as much as possible, it will be easier on them and you.
Tip 10: Be prepared for motion sickness
Some toddlers may experience motion sickness while on a cruise. Be sure to pack medication or natural remedies to help alleviate symptoms.
Consult with your pediatrician before you cruise to get recommendations for what to do if your toddler develops motion sickness onboard.
Ask, too, if there is anything you can do beforehand to make them less susceptible.
Cabins on the middle deck near the sides of the ship tend to have less movement, so think of that too, when booking.
Tip 11: Be flexible
Finally, be prepared to be flexible and pack your patience. Toddlers can be unpredictable, so be willing to adapt to their needs and preferences as necessary.
These munchkins have no say in where they go or what they do, so be tolerant. New experiences can be both frightening and overstimulating. Keep that in mind when cruising with little ones.
Frequently Asked Questions About Toddlers on Cruises
Is there a minimum age for children on a cruise ship?
Most cruise lines will say that infants must be at least six months old to travel on their ships. There may also be specific age requirements for certain activities or facilities.
Are there babysitting services available on the cruise ship?
Yes, most cruise lines offer babysitting services for an additional fee. Check your particular line for details.
Can I bring my own baby food on the cruise ship?
Yes, you can bring your own baby food on the cruise ship, but be sure to check with the cruise line for any restrictions.
Do I need to bring a passport for my toddler?
Yes, all passengers, including infants and toddlers, need a valid passport to travel on a cruise ship that travels to international destinations. Be sure to check the passport requirements for your specific itinerary.
This page contains affiliate links for which we may receive financial compensation when a purchase has been made through one of our affiliate partners.
About
Joy is the Co-Founder & Content Manager/Expert for CruisePortAdvisor.com and one of the founders of the site. She loves to travel, sing & bake.