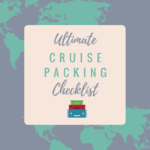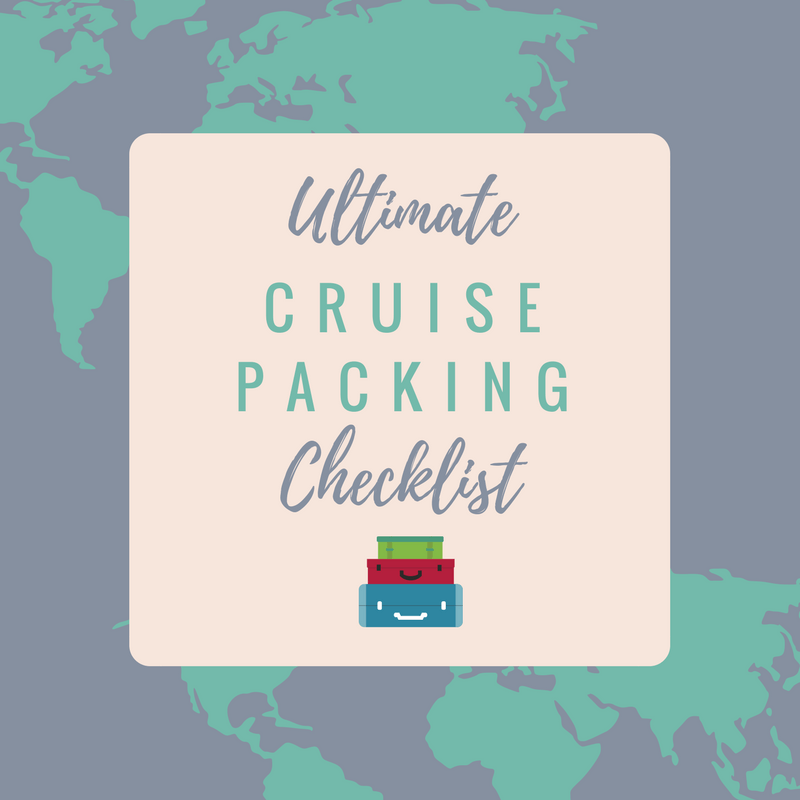 The Ultimate Cruise Ship Packing Checklist
Last updated on February 25th, 2020 at 11:52 am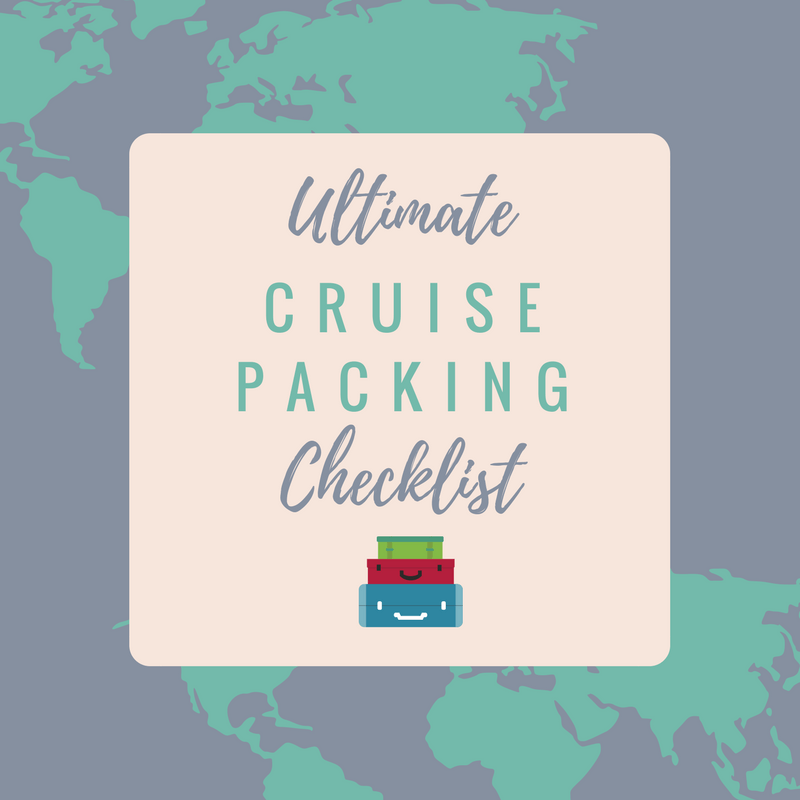 After years of working diligently to pay the bills, raise the kids and or work your way through the tough times that life can bring, you have finally decided to take a cruise. It's an exciting time and you're going to be off to places you may have only dreamed about over the years. Along with the excitement of traveling to exotic lands, however, comes the task of packing for the cruise and making sure you have what you need for the time you will be away.
Whether your cruise is just for a few days, or you will be away for a week or longer, here are some excellent packing tips to ensure you have what you need while away. This packing list is based on a 7-day cruise and you can, of course, calculate your list based on the number of days you will be away.
Casual/Sportswear
There's something to do every minute of your cruise adventure, and whether you're stopping in the sunny Bahamas or you've booked an Alaskan cruise, you're going to need active wear to last the entire trip. Basically, pack for the number of days you will away and include an extra couple shirts or pairs of pants/shorts in case you have a drink or food spill.
Just as a precaution, if you are an avid hunter or love wearing camouflage clothing, you will want to refrain from packing it for a cruise. Some countries have banned camouflage because it closely resembles military wear or militant clothing and you will not be allowed to wear it while away from the cruise ship. It's best to leave it at home so you don't forget and accidentally wear it off the ship where you may be sent back to change or could possibly even be detained by a foreign police department.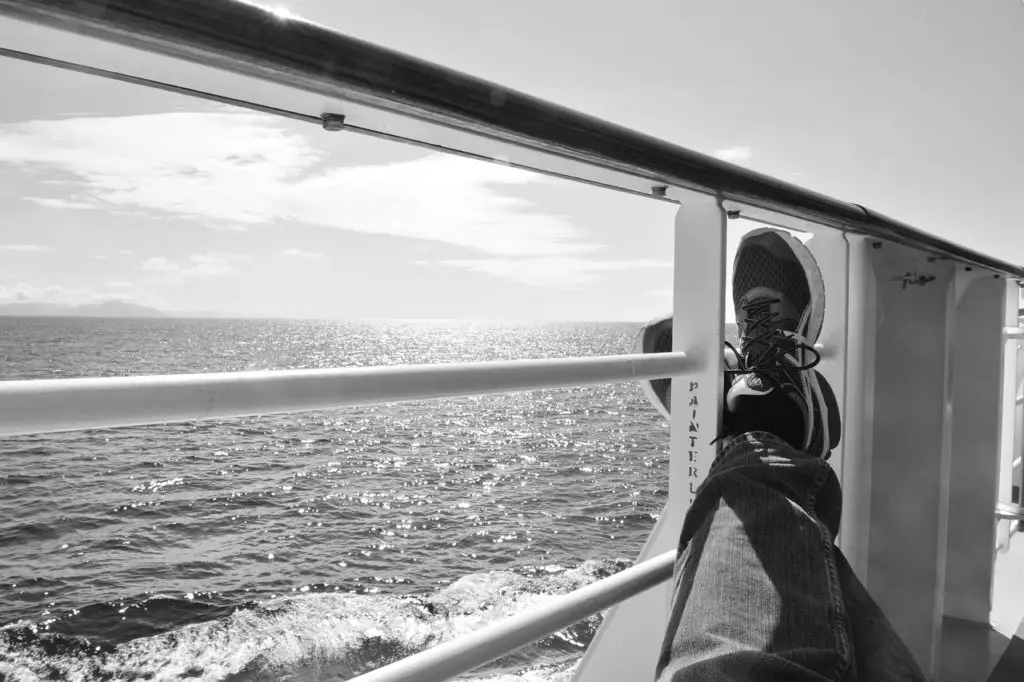 Unless you plan to sit by the pool all day or lounge on a beach when the ship docks, you're going to be on your feet a lot, so comfortable shoes are a requirement unless you want to suffer during your trip.
  Here's a list of what you need to bring for comfortable, casual and sporty clothing.
2-4 swimsuits 3-5 pair shorts (denim or cotton are fine)
5-7 casual shirts (This may include tank tops, t-shirts or button shirts)
1-2 Sundresses for outings or lounging 1-2 sweaters/sweatshirts (The evening air can be chilly on the ocean)
1 pair sweatpants 1-2 pair jeans or cotton pants
You will want to avoid cut off shorts when packing as they are not usually considered appropriate items to wear in public rooms or in a dining room. You can wear blue jeans while on a cruise but if the cruise has a dedicated formal evening, jeans will need to stay in the room and you will want to dress your best as you go to dinner or out for the evening to dance or unwind after a long day.
Underclothing
4-7 pair socks
3-5 bras (Sports bras are a great choice when on a cruise or when planning to walk and explore the areas the ship will stop)
7-14 pair underwear
Shoes
1-2 pair sandals or flip flops for poolside
1 pair tennis shoes or other comfortable walking shoes (Wear your tennis shoes when boarding so you can save space in your luggage)
1 pair evening shoes/dress shoes

Accessories
1-2 pair sunglasses
1-2 hats (athletic hats or large floppy hats to block sun are ideal)
1 belt if you normally wear one
Evening Wear
Evening wear, or formal attire, is a fun way to dress up for an evening or two while on a cruise. It a requirement, but if you love to dress up and look your best, you may want to take along some formal attire to at least wear to dinner or for dancing while on the cruise.
Many cruise ships have a dedicated formal evening where it is expected that everyone on board, unless staying in your cabin or away from the public areas or dining hall, will dress in formal attire only. For a 7-day cruise, you will want to pack at least 2 formal outfits.
Suggestions for formal attire/evening wear:
Women: Unless the dining room/dance hall is filled with designer ball gowns and tuxedos, you can dress formally for the evening in a nice pair of slacks and a blouse or a dress. Be sure to wear comfortable, yet appealing shoes to accent the clothing you choose to wear. Some women, however, prefer to wear a formal, full length gown when dining or dancing during the cruise.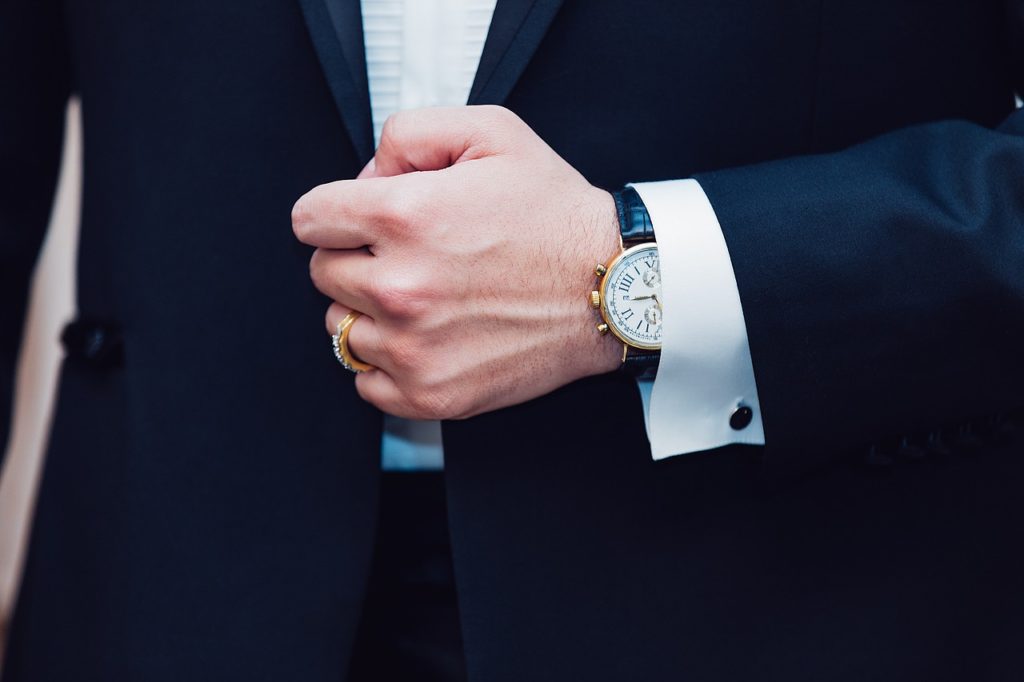 Men: A dress shirt and a pair of dress pants are appropriate for a formal evening on the cruise. Keep your pants clean and you'll be able to wear them more than once while on the cruise.
Other Items to Pack
Bring a beach bag or large carry bag for times when the ship docks. It will come in handy to not only carry items to shore, but can also be great to stash things you purchase and want to bring home with you after the cruise.
Other items to include when packing include:
Camera and camera bag
Battery charger for phone, tablet and camera
Sunscreen/tanning lotion
Non-disposable sports bottle to take water with you as you travel the ship or when you leave the ship to explore.
A small first aid kit including bandages, disposable nitrile gloves, antibacterial ointment and tweezers. You never know when you may need this while away from the ship on an outing.
Laundry bag
Passport/Vaccination Certificate/Visa
Extra batteries for camera, phone and other electronics
While not on a packing list, it is also a good idea to have a good travel insurance policy in place when you take a cruise or make sure your regular policy will be accepted in the areas you will travel. Accidents and illness can happen anywhere, and making sure you are protected with a good insurance plan will go a long way if you should happen to twist an ankle or get bit by a dog while off the ship and exploring a new country.
Things to Avoid Packing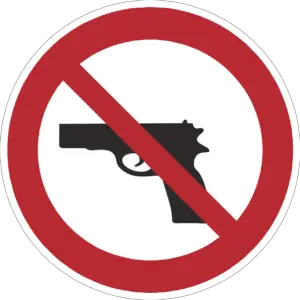 All cruise lines have a list of items they will not allow people to bring on the cruise. Here are a few items you should avoid packing when you will be boarding a cruise ship:
Liquor
Firearms
Flammables
Explosives
Hard liquor or beer
Bicycles
Boats/canoes
Segway's
Household appliances
Heating pads
Hookah pipes
DVD, Blu-ray players or Gaming stations such as X-Box, PlayStation or Nintendo
Illegal drugs
Items that generate heat including coffee makers, clothes irons, steamers and hot plates
Knives
Scissors (Unless the blade length is under 4 inches)
Baseball bats and other sporting equipment
HAM radios
All cruise lines have their own specific policy on what is acceptable to bring on board. Some of those listed are acceptable on some cruise ships but not on others. You will want to check with the line before determining what to pack and what to leave at home.
Packing for a cruise can be one of the worst parts of the entire trip. Following these simple guidelines can help ease your packing worries and will help prevent packing items that may be confiscated or considered inappropriate for the trip. Wherever your destination may be, have a wonderful cruise!
This page contains affiliate links for which we may receive financial compensation when a purchase has been made through one of our affiliate partners.