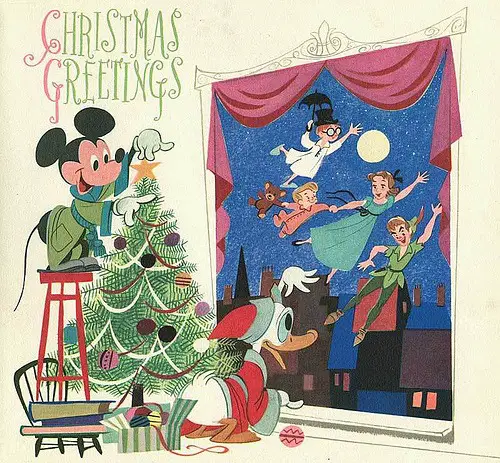 An Insider's Guide to Holiday's On Board Disney Cruise Line
Last updated on November 11th, 2021 at 03:11 pm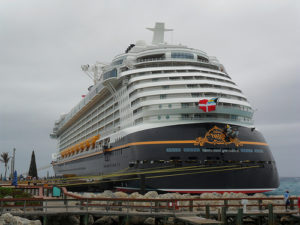 Much of the joy of the winter holidays is experiencing them through the eyes of children. The same goes for a Disney cruise so, what better combination could there be than spending the holidays on board a Disney Cruise ship? Well, the Mouse agrees and has announced its offerings sure to make the holidays magical for children of all ages.
First, let me explain that, until nearly two years ago, I worked on board Disney Cruise Line. Yup, I was the head of the Youth Activities Department onboard both the Disney Dream and the Disney Wonder and, I can tell you, Disney goes all out for the holidays. The crew takes special care to combine Disney magic and holiday magic into one (or several) magical cruise experiences.
Christmas Decorations on Disney
The holiday celebrations begin in early November when the ships are literally "decked" out in elaborate holiday décor. What follows are two months of established Disney Cruise Line holiday traditions as well as some new traditions to share.
The fun begins the first evening of the cruise when the Disney characters gather in the Atrium for "Mickey's Tree-Lighting Magic." They lead holiday carols and the lighting of the glittering, three-deck tall tree.
Christmas Feasts
When it's time to sit down for dinner, you won't be disappointed. The supercalifragalistic Food and Beverage Department goes all out on these holiday cruises with "turkey day" dinner, Christmas feasts and other special holiday offerings. Throughout the cruise you'll find holiday cocktails, mulled wine, Christmas morning cookies and more. If you simply wish to admire what the spectacular chefs can create with food, their Gingerbread Houses in the atrium are always something impressive to see. Hopefully it inspires you to participate in their holiday gingerbread house making activity.
While you may be cruising in the Caribbean, when the snow begins to fall you'll feel like you're at the North Pole.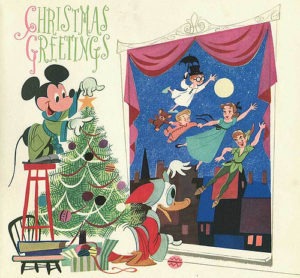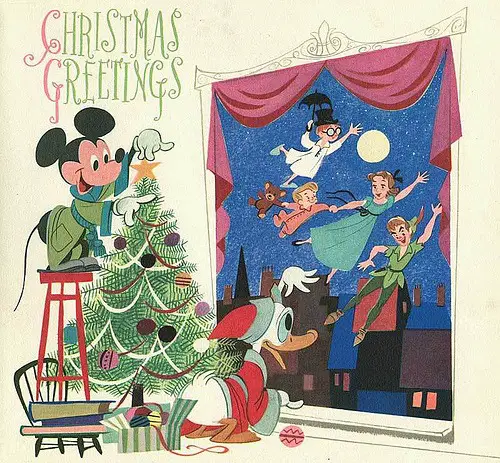 Yup, the two things I never guaranteed while working on the ships were weather and wildlife. Well, today I step up and say, I guarantee there will be snow!
No Chimney??
Kids may be concerned about Santa finding them on the ship on Christmas. You can reassure them that Santa will indeed make his way down the funnel to leave some goodies (only if they've been nice). And they'll be even more reassured when they attend the "Winter Wonderland Ball" where guests gather in the atrium to await the arrival of Santa and Mrs. Claus. Soon enough, the Claus' will be joined by a special Disney princess who brings a flurry of excitement that will make sure this moment is "frozen" in your family's magical holiday memories.
Holiday storytellers sharing tales of Christmas, Hanukkah and Kwanzaa, along with Dickens inspired characters and carolers who will share in your magical memories as they tell their stories in the atrium or stroll around the ship spreading holiday cheer.
Disney's Holiday Activities
As always, Disney will offer some of their traditional holiday activities in their Youth Activities Department, making holiday crafts, gingerbread men cookies, and holiday animation cells. And on Christmas morning, the children entertain their families with the Children's Holiday Choir regaling the adults at the Christmas party in the atrium. Of course, Santa and Mrs. Clause will be in attendance.
Disney Cruise Line continues with some of their well-known traditional holiday activities with the "Deck the Deck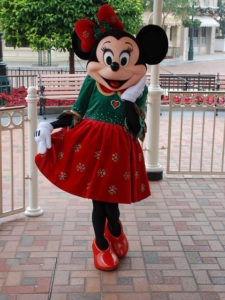 Holiday Party," which includes a tropical celebration with Disney friends leading games such as hula hooping and limbo under oversized candy canes, along with dances for the whole family like the "Yuletide Slide" and a conga line around the pool.
Finally, the holidays turn Disney Cruise Line's traditional cheerful farewell show, "Til We Meet Again," into a special holiday edition with beloved Disney characters as well as the ship's crew in a musical finale led by Mickey Mouse.
I can tell you from a personal perspective that holidays at sea are just as special for the crew as they are for the passengers. With crew members being away from their families on these special days, the passengers become their substitute families. This makes the cruises extra-special for crew and passengers alike.
Book your Disney holiday cruise at https://disneycruise.disney.go.com/
This page contains affiliate links for which we may receive financial compensation when a purchase has been made through one of our affiliate partners.
Carole Rosenblat has worked in the travel industry for twenty-years, with over eight of them on board cruise ships. She's also worked in hotels, as a tour manager, a camping/adventure tour guide and as a worldwide logistical manager for corporate meetings and incentives. She currently speaks to university classes, corporate groups, travel clubs and children's groups about working on cruise ships, living a passionate life, working in travel, volunteering, and female and children's empowerment. She's owner, writer and chief adventurer for the website Drop Me Anywhere, an informational travel humor site concentrating on travel without a plan, which she's turning into a book. Readers vote on where she travels to with minimal planning. She also volunteers while on location and profiles the organization on her philanthropic site Rebel-With-A-Cause. You can find her general observational humor at My Own Adventure.