World cruises are an exciting adventure that will allow you to spend months traveling to exotic places and create long-lasting memories. The experience of going on a world cruise is something that not most people have access to.
This is because it can be a bit costly. However, if you've been planning for this and are ready to embark on your world cruise experience, there are a few things you should keep in mind.
We'll look at best practices when packing for a world cruise, pre-booking, insights on the days you'll spend at sea, and other essential information. So keep reading to stay prepared for your next world cruise adventure.
What is World Cruising?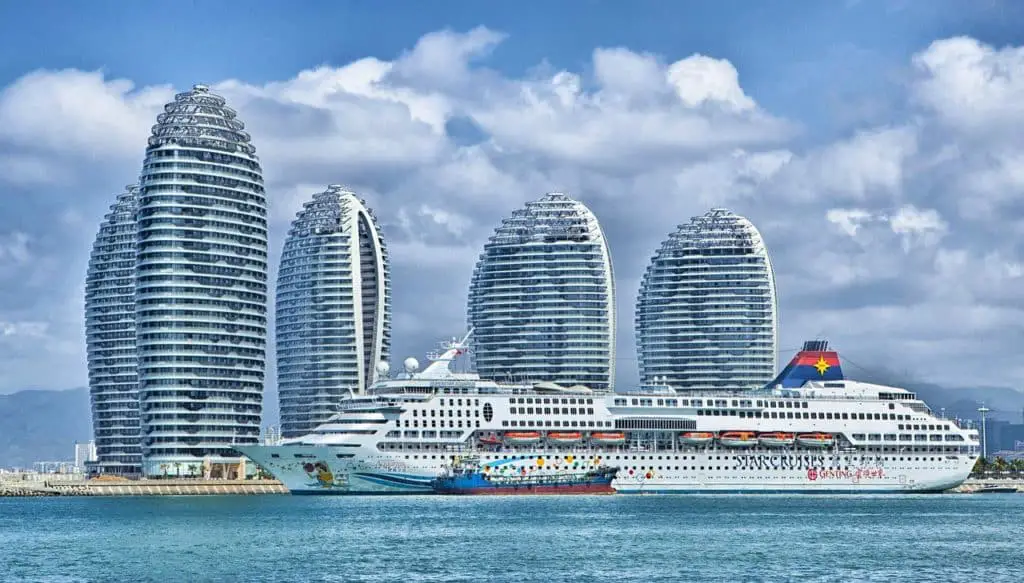 World cruising features an adventure on a cruise ship that will travel around the globe. It offers an excellent way for you to experience traveling around the world.
The cruise ships' itinerary may differ, but they aim to travel to different ports worldwide or cover at least three continents.
On average, world cruises take three to six months or longer. The duration of the trip is determined by the itinerary and how long the stays in different places will be.
Some cruises offer shorter trips of up to two weeks, allowing different people to join the cruise and leave mid-way. Having shorter trips offers a great experience if you are not yet ready to commit to months of travel.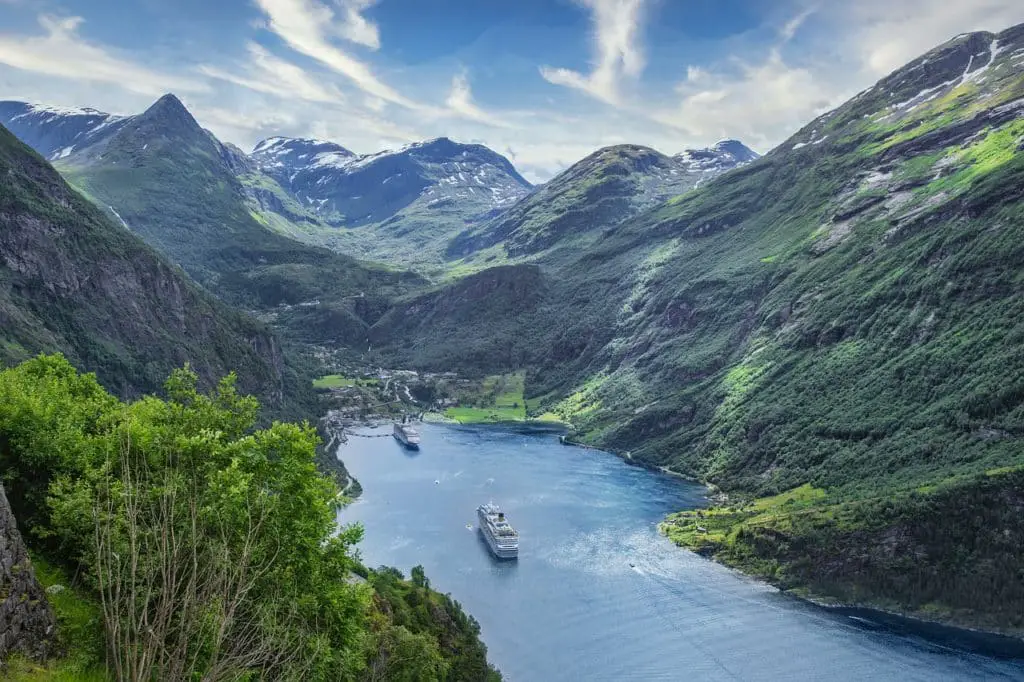 How to Pack for a World Cruise
When packing for a world cruise, keep in mind that you'll be traveling for over three months, and you need to prepare adequately.
Don't overdo the packing by having an outfit for each day because it will leave you with a lot of luggage and probably not enough space in your cabin for you to store them.
Therefore, be smart with your outfit choices and stick to the essential pieces to make your stay a breeze. Additionally, invest in quality carry-on options like the Pakt 30l travel backpack for great convenience and easy access to essential items.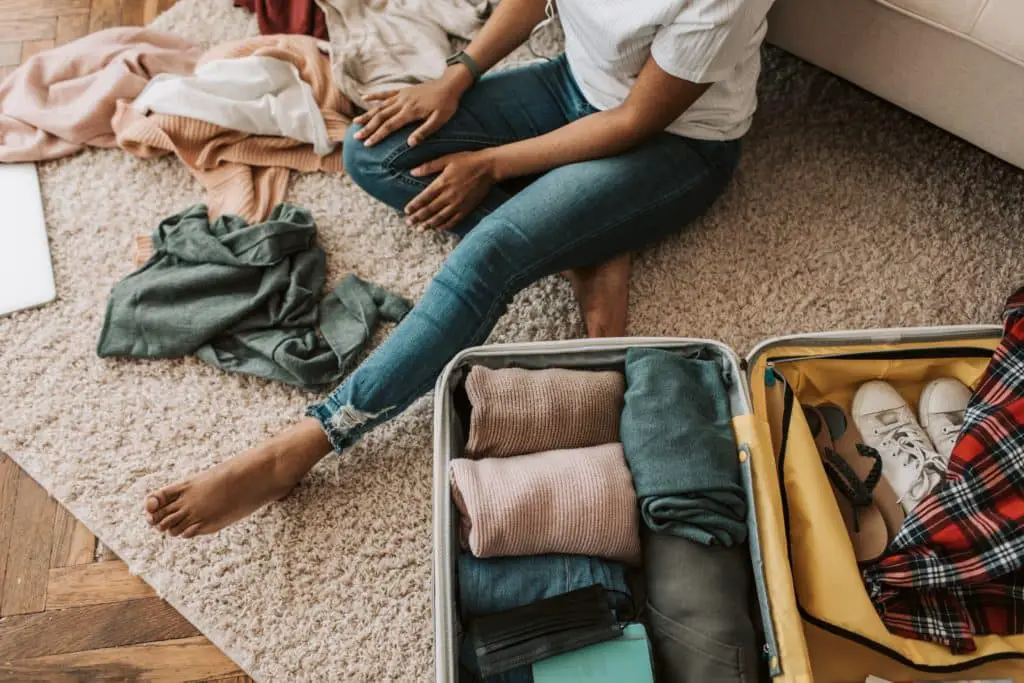 When choosing your outfits, remember to keep the weather in mind. Check the itinerary to have a more precise prediction of the climates of different places. If you are traveling to warmer temperatures, pack lighter clothes; however, pack heavier clothes for warmth if you're going to cooler climates.
Additionally, most days on the sea will be cold, so packing a few warm clothes even though you're going to warmer climates will come in handy.
Finally, when it comes to shoes, remember to prioritize comfort and carry some trainers or sneakers to ensure you can comfortably explore different areas once you are ashore.
Packing toiletries is also essential when going on a lengthy world cruise trip. Don't pack too many toiletries to avoid adding weight to your luggage, especially if you have to take a flight to your departure port. Make sure you bring the essentials, but soap and shampoo will likely be provided in your cabin.
If you need any additional toiletries, you can always buy them on board the ship (this is expensive!), or once you are ashore, you can stop at a drug store to do some extra shopping. Go easy on the packing and prioritize the most important things you'll need for your trip. 
How to Go About Pre-Booking Excursions
The point of going on a world cruise is to explore different places once the ship docks in a specific port. To do this, you can explore independently or join excursions to the various places you find interesting.
Exploring independently is an excellent experience but may leave you disappointed when you dock in ports where there is nothing to explore for miles. This would require you to take a bus into the town, but there is no guarantee that transport will be available.
On the other hand, most cruises offer shuttle services that you can take advantage of but remember you'll need to pay and book in advance for the places you want to explore independently.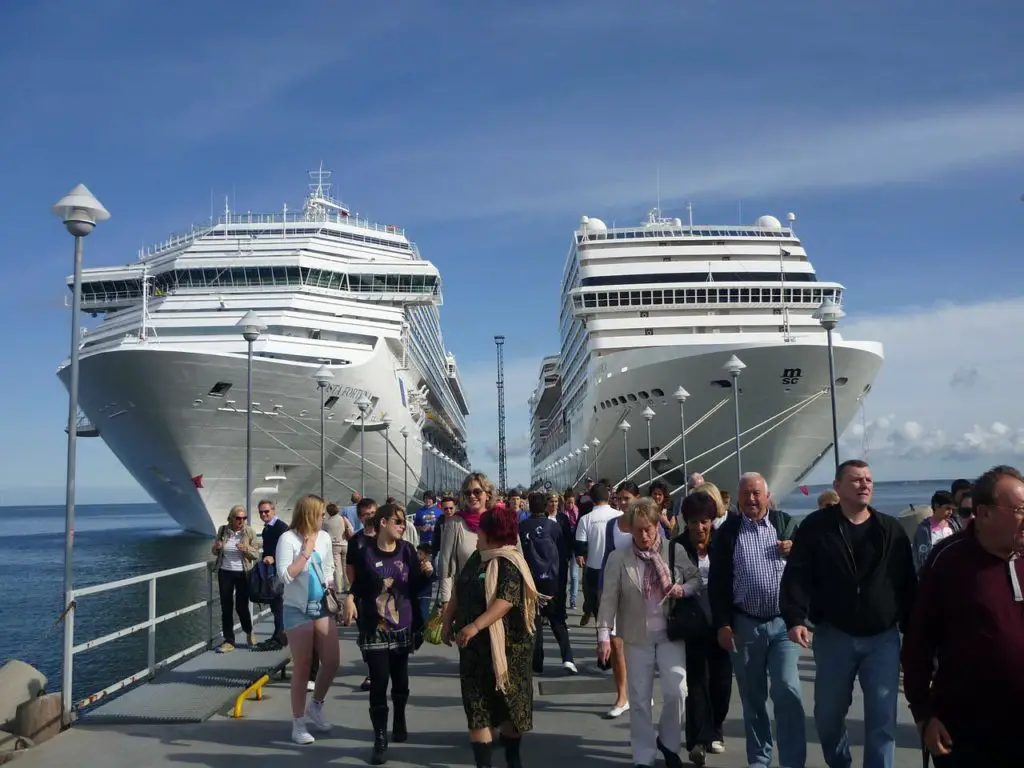 Going for excursions removes a lot of the hustle and allows you to explore beautiful places that you want to experience. However, you'll need to book your excursions in advance, even before the cruise begins.
Many people book in advance, and if you don't, you may miss your chance to explore a dream destination. Make sure to do some research to ensure that your excursion option is something you'd like to explore.
Talk with different people who have been on such cruises and have gone to those places and check out online reviews. This will be the fastest way to determine which excursions will be an excellent fit for you to allow for pre-booking.
Days You'll Spend at Sea.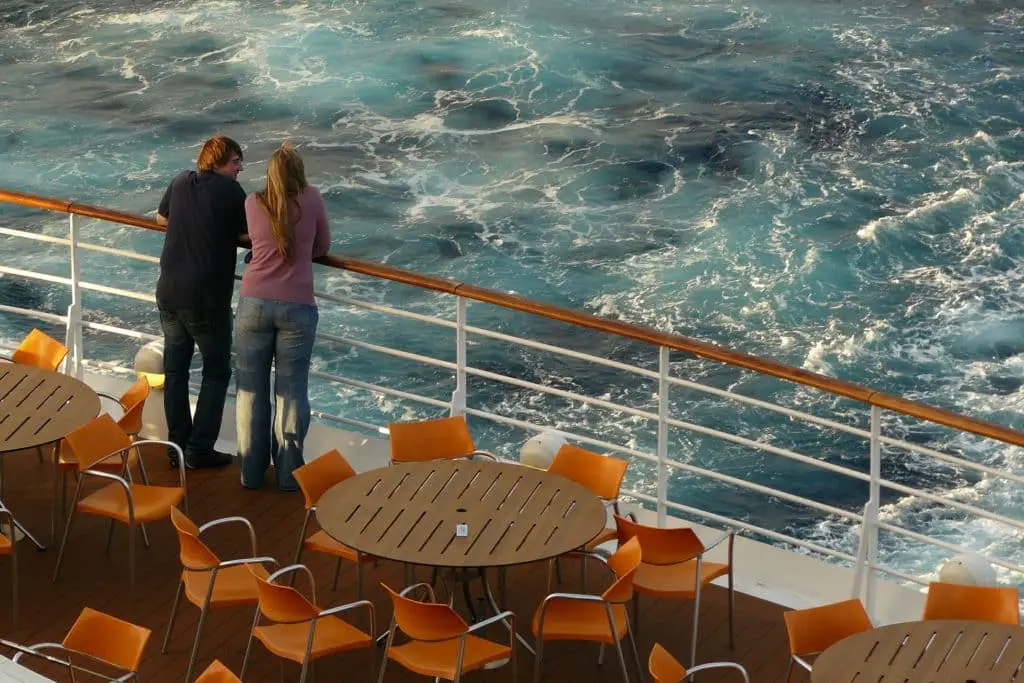 When going for a world cruise, you'll have long sea day stretches of 5 days or longer. This is especially common in the Atlantic and Pacific oceans, where you go for days without seeing signs of land.
These long days at sea can become boring but only if you let them. There are so many activities to take part in on the ship, and it can be fun to try things on board that you would rarely do at home. Even if you aren't a participant, it can be entertaining to watch others, especially when silly contests are involved.
Other ideas to keep yourself occupied might be to Invest in an e-reader that will give you access to different books, bring a deck of cards, or other travel games, make friends on board, and work out often to stay active.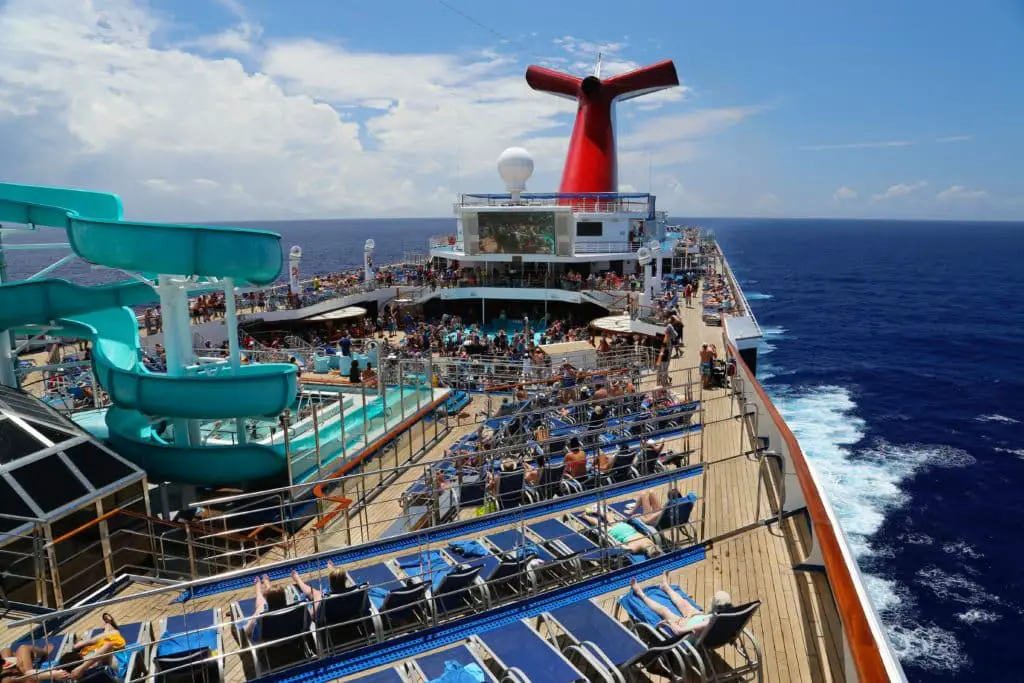 Visas and Vaccinations
Traveling to different destinations worldwide will require you to equip yourself adequately. Ensure that you have your itinerary to check the countries you'll be exploring.
Pay attention to any vaccinations you'll need to take in advance to ensure that you are granted access when you provide proof. Some countries may expose you to health conditions that you can easily avoid by getting vaccinated or taking other medications beforehand.
Additionally, check to ensure you have the proper travel documentation for countries you will be visiting and if you will need any travel visas. To be safe, make copies of your passport and visas, so you can leave the originals in your cruise ship safe, keeping the copies with you while in port.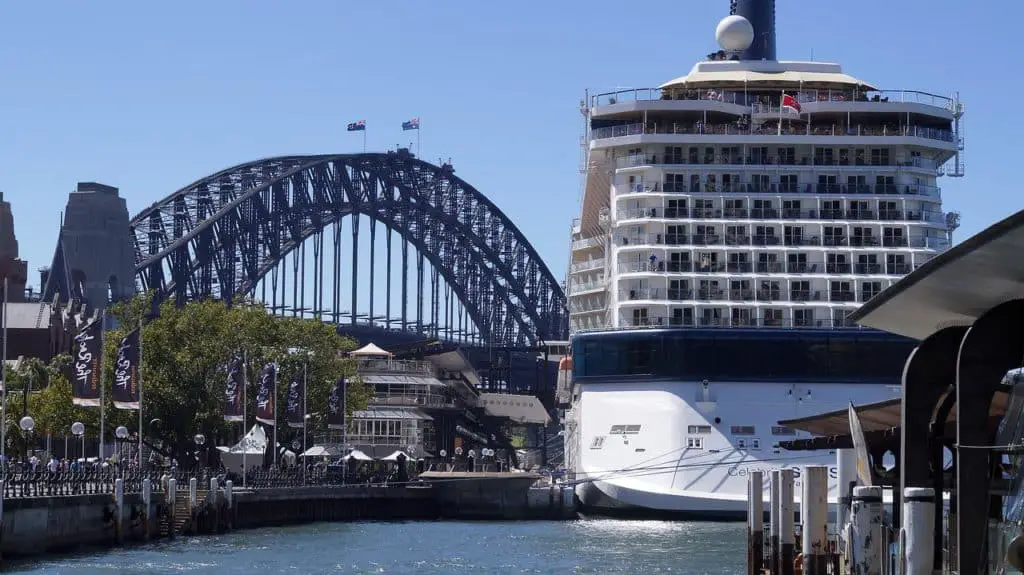 In Conclusion
Regardless of the chore of packing and deciding what to do on shore and on sea days, taking a world cruise is a once-in-a lifetime experience and allows you to discover many different cultures in one trip.  You will make friends, try new things and will make memories to last forever.
This page contains affiliate links for which we may receive financial compensation when a purchase has been made through one of our affiliate partners.