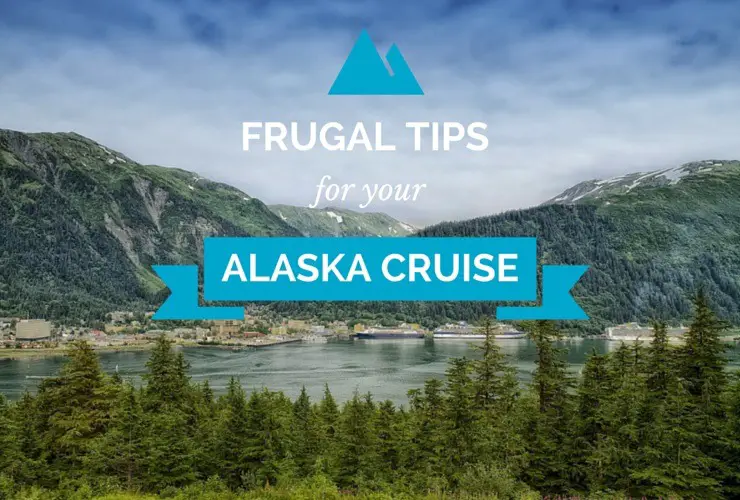 Frugal Tips for Alaskan Cruisers
Last updated on August 24th, 2022 at 06:23 pm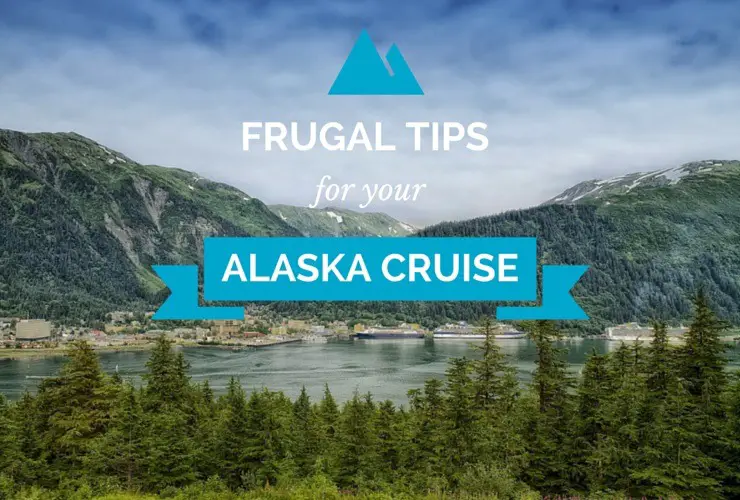 All aboard your adventure through beautiful Alaska! Cruising is an amazing way to visit many towns in a short amount of time for a fraction of what it would normally cost to visit so many destinations. Especially in Alaska where many towns are only able to be reached by boat or plane, cruisers are really travelling smart and getting the most out of their dollar. Here are some tips for those hoping to save a little bit of money on their cruise through Alaska.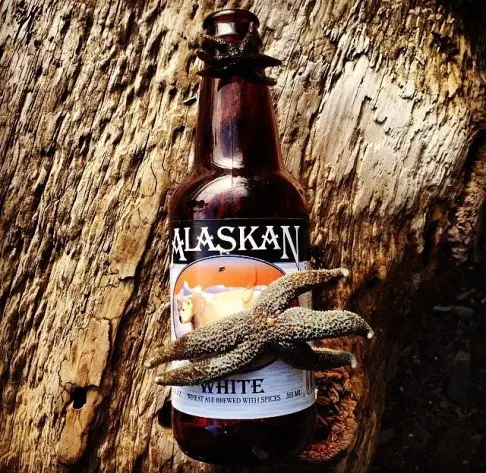 Drink on land or bring your own
For those that have cruised before, you know it's pretty overwhelming how expensive it is to drink on the ship. Beverages range from $5 for beer to $20 for cocktails. Instead of drinking alcohol from the cruise ship, bring your own. Be aware some cruise lines have limitations on how much you are allowed to bring on board, but you will save a ton by bringing your own wine or liquor on board. If your particular cruise line has strict limitations on alcohol, just drink on land. In Ketchikan, the Arctic Bar is right on the dock and you can drink an Alaskan Amber while waiting to get back on the ship. In Skagway, their local brewery has spruce tip beer that is amazing and hard to find in the lower 48.
Deals Deals Deals
There are travel deals everywhere if you know where to search for them. There are coupons for car rentals, cruise ship cabin discounts, hotel rooms, and so much more. Tour Saver coupons offer many discounts for excursions, although you do have to purchase the coupon book. The price of your cruise itself is negotiable. Make sure to book early to receive the cheapest rate. Also, the time of year that you book your cruise can greatly change the price and feel of your cruise. The cheaper Alaskan cruising months are May and September and will have a lot less children on board although the weather may not be as nice.
Don't buy any jewelry
There are many jewelry stores both on the cruise ship and in port. A lot of ships do non-stop advertising for their jewelry, so chances are you know the problem if you've been on a cruise before. The jewelry stores have a few issues for the frugal cruiser: the prices are marked up by 200%-300% and they are not locally made despite some of their claims. It's true that there are markups on many tourist items in general and definitely on everything you purchase on a cruise ship, but a jewelry purchase is not worth it. It's better to save the jewelry shopping for when you're at home and purchase something with a "Made in Alaska" sticker if you're trying to find something locally made. Icy Strait in Hoonah has locally made wood crafts that would make authentic, amazing souvenirs.
Book excursions privately or not at all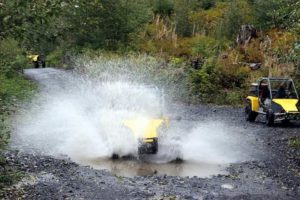 Booking excursions from the ship is way more costly than booking directly through the business. It's better to research your port destinations first and figure out which excursions you want to do and book ahead of time. Booking ahead of time is essential. The perks to booking through the ship are that you know if there is space for you on the excursion and your transportation is organized. These issues won't matter if you make a reservation, but trying to book on the dock last minute can mean even higher prices, booked tours, and unreliable transportation. Wildlife sightseeing excursions tend to be expensive and seeing wildlife is never really promised. However, if you're set on seeing wildlife, try the Exclusive Whale Watching Cruise in Juneau. They promise to completely refund you if you do not see a whale and they have never had to give a refund. That is as close to a guarantee as you'll get. No matter which way you go, excursions are still an expensive commodity in each port. Fortunately, each city is absolutely beautiful and offers a variety of free options off the ship. To save some money, take a walk around the city instead of booking an excursion. The farther from the docks you walk the more local the city will feel. Take a ride on the city bus, go on a hike, or eat at a local restaurant instead.
Bring your own camera
Everywhere you go there will be a camera. On the cruise ship, on the dock, and on every excursion there will be someone taking photos of you. This can be very useful on excursions like the Alaska Canopy Zipline in Juneau where there is a very real risk of dropping your camera or you are unable to carry your big DSLR, but be sure to have it with you on the cruise ship where you can ask other passengers to take photos of you instead of buying photos for $15-$30 on the ship. Plus, the beauty of Alaska cannot be understated. You will kick yourself for not having your camera with you everywhere you go. If you're nervous about bringing your camera from home in the sometimes harsh conditions in Alaska, buy a cheap disposable one from the gift shop in port or on the ship.
Stay disconnected, you're on vacation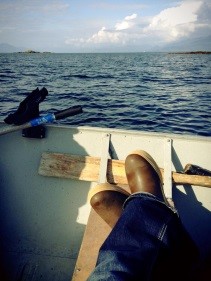 Take this time to relish your time away from the rest of the world. Stay away from the internet, social media, online work, and texting. You'll have plenty of time to share photos, update statuses, and work when you get back home. Staying disconnected will help you to stay relaxed and keep your purse strings tight. Wi-Fi rates on the ship are high and your phone plan may not work in certain areas of Alaska without super expensive rates. If you absolutely have to send out a tweet about how amazing Alaska is, wait until you're on land. You will be able to find a coffee shop with free Wi-Fi. This way you'll save yourself from the cruise ship Wi-Fi and be able to experience a local cup of coffee. K-Bay Caffe in Homer is an amazing local coffee ship with Wi-Fi, latte art, and great coffee.