Montreal Cruise Port Terminal Information
Last updated on July 20th, 2022 at 10:56 am
The Iberville Cruise Terminal, Port of Montreal's Grand Quay,  is located on the Alexandra Pier at the corner of de la Commune Street and Saint-Francois-Xavier Street in Old Montreal. 
The recently renovated cruise pier is next to the Science Centre and within close proximity to the charming cafes, shopping and attractions of Old Montreal.
The Port of Montreal's Grand Quay at Alexandra Pier has three terminals – 1, 2 and  4.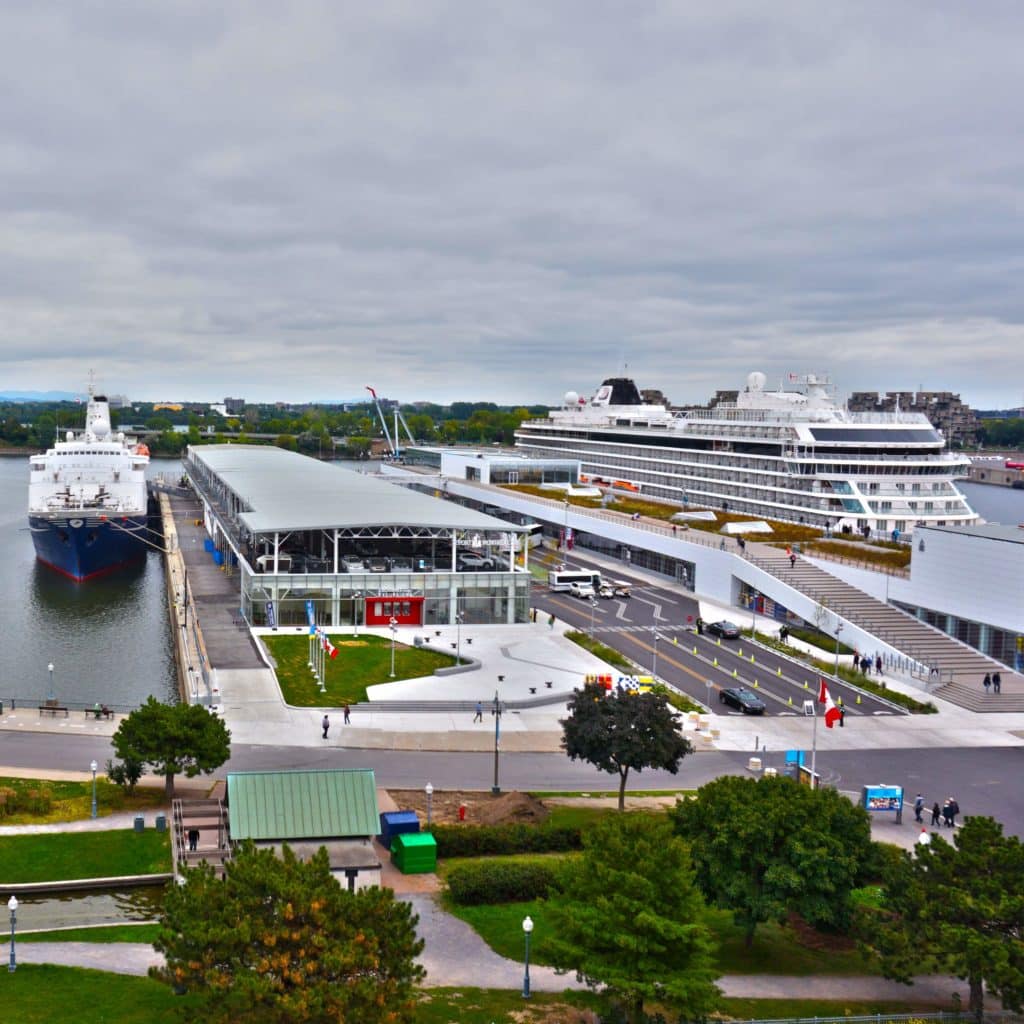 If it's a busy day in port, you may be docked at Terminal 3 (Berth T3) which is located east of the Iberville Cruise Terminal in a more industrialized section of the Port of Montreal. It is located at the corner of Rue Notre Dame Est and Boulevard Pie-IX. Click here for directions or transportation information.
Free WiFi is available at the port. 
If you are disembarking, and wish to explore Montreal before your flight home, you can store your luggage at Terminal 1 from 7am to 5pm for $5/bag CDN. You can also store luggage offsite with Luggage Hero.  Check pricing and storage locations closest to the Iberville Cruise Terminal here.
Click here for Montreal Cruise Parking
Click here for Montreal Port Transportation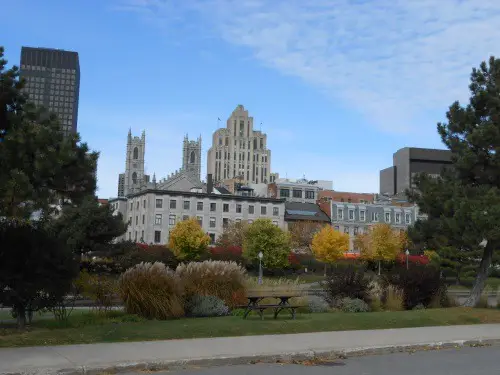 Full of character, Old Montreal is known for its European charm, complete with narrow, cobblestone streets but at the same time, forward-thinking with its world-class shopping and dining. This vibrant neighborhood, with its art galleries and active waterfront, is just steps from the cruise terminal and well worth exploring.
Click here for Hotels Near Montreal Cruise Port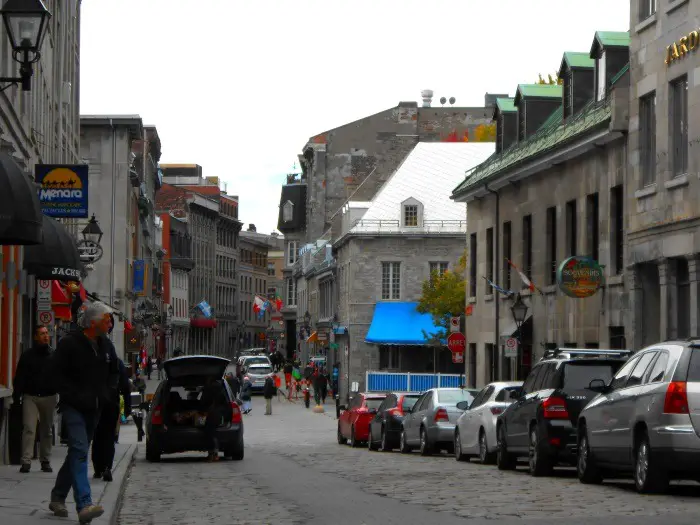 Cruises from Montreal
While closed to cruises during the pandemic, Montreal is excited to welcome cruisers back for the 2022 season! Over 60,000 cruise passengers dock at Montreal's port each year, with that number climbing. The following cruise lines will call Montreal their home port:
Holland America 
Oceania 
Regent Seven Seas 
Seaborne 
Montreal Weather
Montreal cruise season runs from early-May to late October. The warmest months are July and August, with highs in the mid-20's (Celcius, or 77F), and the rainiest months are May and June. If travelling in the late fall, ensure to take warm clothing as snow flurries are possible.
This page contains affiliate links for which we may receive financial compensation when a purchase has been made through one of our affiliate partners.
Cruise Planning at this Port