We live in a digital age where social media is prevalent in many aspects of our lives.
Whether we are chronicling our travels, advertising our business interests, getting remote work taken care of, sharing vlogs, or engaging with friends and family – few can go a day, much less extended time periods without Wi-Fi access or means of getting to their accounts.
Especially in this remote-work-driven world, business has become a work-from-anywhere endeavor where you can be cruising the world and still keeping a finger on the heartbeat of your other ventures.
Do cruise ships have Wi-Fi?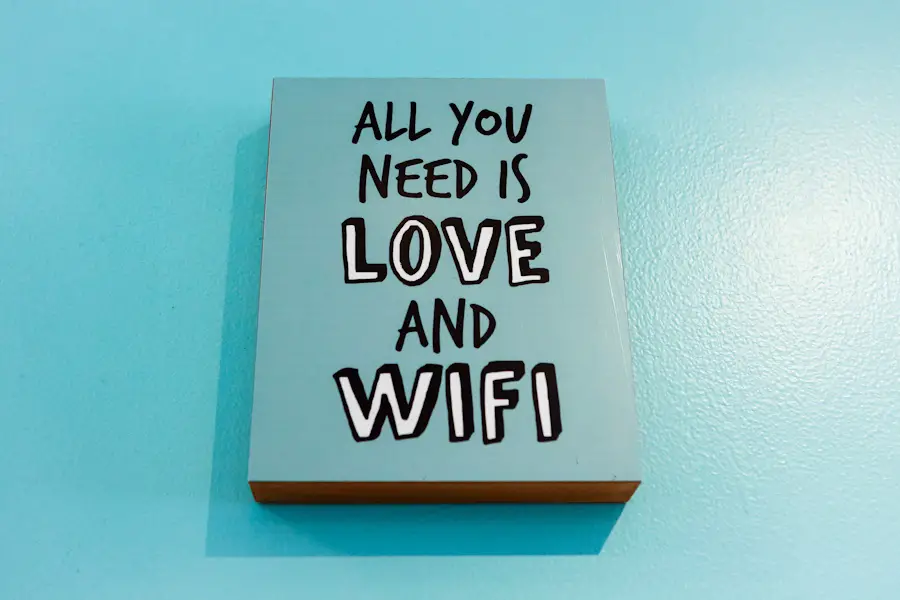 The short answer is yes…but it differs from cruise line to cruise line.
What follows is a breakdown of the advertised services around Wi-Fi by the cruise line and previous cruiser insights on these services for many cruise lines sailing vacationers are considering.
Things to remember about the internet onboard cruise ships:
Ships offer internet via satellite, which will be slower than the internet you will find on land. This also means that weather can affect connectivity.
Ships also will deal with bandwidth and data issues, which means the more people that are using it at the same time, the slower it will generally be.
A common question people ask is if they will be able to work a bit from the ship, i.e. do a Zoom call, etc. The answer is usually "maybe," but you won't likely know until you go to actually use it.
It will depend on where in the world/ocean you are, where in the ship you are, how many other people are using at the same time, etc. It's best not to bank on it.
Royal Caribbean WiFi Packages
After a successful trial of Starlink satellite internet on Freedom of the Seas, RCL says it will be rolling it out to the rest of the fleet soon (2022/2023). A timeline has been set that will see Starlink installed on all Royal Caribbean ships by the end of Q1 2023!
This should vastly improve the speed and reliability of the internet onboard, but for now, RCL's internet is still touted as the "fastest internet at sea."
From my own personal experience, I tested StarLink internet onboard the Brilliance of the Seas in January 2023. Download speed was 97.7Mbps while upload was 16.5Mbps. For most users, even heavy users, this speed is more than fast enough for streaming as well as work applications.
Royal Caribbean offers  VOOM high speed internet you can add to your cruise to stream and stay connected, but costs will vary based on number of devices you wish to connect as well as your ship and sailing.
The VOOM Surf Voyage Package on average starts at $15.99/day for one device and allows you to surf the web and send emails.
If you want to be able to stream as well as browse the internet, the VOOM Surf and Stream package would be for you at an average of $22.99/day. Again, these prices vary based on ship, sailing and number of devices you wish to connect.
Watch for package deals prior to your cruise and check if your Crown and Anchor member level offers a discount on internet service.
Overall, users have good things to say about the service, though it does appear there can be some spotty coverage depending on your itinerary. You can also use Royal's app without having to pay to connect to their Wi-Fi.
Celebrity Cruises WiFi Packages
**StarLink Internet has been installed on some Celebrity ships as of mid-2023.
With Celebrity, Premium Wi-Fi is the top-tier package you can add to your cruises on Celebrity for near-constant coverage while cruising. This package is great for those wishing to stream movies and such while underway and seems to have fairly good reviews from previous customers.
Basic Wi-Fi is for those needing some basic email and messaging services for a more value-added cost. This is included in Celebrity's "Always Included."
Costs will vary based on ship, sailing and number of devices, but they do note that Wi-Fi packages are not available on ships sailing from the Galapagos.
Celebrity suggests if you book it in advance, you'll save 10% than if you were to wait and purchase it on board, but often there will be additional deals when paired with other upgraded packages.
In 2023, Celebrity will be installing StarLink Satellite internet on its ships, which will provide a much faster experience. Stay tuned for more details as they roll out the system across all their ships.
MSC Cruises WiFi Packages
The satellite internet Browse (just surfing websites), or Browse & Stream (allows for streaming Netflix) packages on MSC Cruises offer the ability to bring your own devices for public area and café spot coverage.
When added to a cruising package, it is available 24/7 with no data caps, which is nice considering others throttle when available if you read the fine print. The packages vary in price based on the length of the cruise and number of devices you wish to connect, but you can expect to pay approximately $12/day per device for the Browse internet package for a week-long cruise.
They also have cafes with printers and full screens and keyboards to facilitate work or other activities.
You can get discounts on the packages if you purchase them before boarding, or when adding multiple devices because each package is attached to a certain device, so you'd need a separate package for each device you wish to access the internet.
They do advise that if you want to use the internet when it's fastest, to avoid doing it first thing in the morning, or when the majority of passengers return from shore excursions
Carnival Cruises WiFi Packages
Carnival is pretty transparent in the three levels of Wi-Fi offered:
Social Plan – $6.80/person per day (can save 15% if purchased online pre-cruise) – allows access to social sites/apps, and airline websites, presumably to allow the user to check in for their flight while aboard, but may not allow access to other websites/apps
Value Plan – 10.20/person per day (can save 15% if purchased online pre-cruise) – allows surfing on websites and access to email, but does not allow for streaming (i.e. Netflix or Spotify) or for video calls (i.e. Skype or Zoom)
Premium Plan – $13.60/person per day (can save 20% if purchased online pre-cruise).  boasts three times faster connection to allow for streaming and video calling (where coverage allows).
Check the fine print and ensure that you pick the right package as there are some pre-purchase restrictions that are enforced before embarking.
*Carnival Cruise Lines will be installing StarLink Satellite internet on their ships in 2023. This will be a much faster experience. Stay tuned for more info on when it will be installed on all ships in the fleet. 
Holland America WiFi Packages
HAL offers satellite internet through the ship's Wi-Fi or at workstations in the Explorations Cafe. There are three packages available, all with varying levels of data available:
Social – allows you to access popular social sites and apps, but may not allow for streaming or audio/video calls – $14.99/day
Surf – the most popular option which allows for broader internet surfing including news and sports sites, accessing your e-mail, but also may not allow for streaming or audio/video calls – $24.99
Premium – this has the highest amount of data which allows for everything including streaming and video calls.
The caveats with their internet, however, are that it won't be as fast as internet on land (and current customers agree), and because it's provided via satellite, physical blockages will affect connectivity (i.e. inclement weather or mountains).  Also, they do have a select number of free sites under "Complementary Browsing."
*As Holland America is part of Carnival, StarLink Internet will be coming to the fleet in 2023.
Princess Cruises WiFi Packages
MedallionNet is the Wi-Fi service of Princess cruise lines, and recently they announced some improvements to their service even to help accommodate those that might need to work while onboard.
They boast their services being "The Best Wi-Fi at Sea," and they have several unlimited day packages for as little as $9.99 a day for a one device package. If you are a Platinum or Elite guest, you'll get 50% off, or if you purchase Princess Plus, your Wi-Fi will be included.
It must be added that there is a lot of good reviews out there that might back this claim but again, read through all the data to make the best-informed decision.
*As Princess is part of Carnival, StarLink Internet will be coming to the fleet in 2023.
Norwegian Cruise Lines WiFi Packages
Norwegian's services onboard are offered in internet cafes onboard, with some stateroom access on certain ships.
Laptop rentals, email access, and other items for this coverage can be found on their website, but for those needing streaming services or more robust coverage for work, you must take a hard look at this one before booking.
Unlimited  Wi-Fi Package – 1 device is $25.50/day when purchased prior to your cruise. This allows you to browse websites, use social media apps (except for TikTok), and access email (no VPN).
Unlimited Premium Wi-Fi Package – 1 device is 34.99/day when purchased prior to your cruise. This allows access to streaming sites, like YouTube, Netflix, etc. as well as if you need to use a VPN to access your email.
Unlimited Social Media Wi-Fi – 1 device – 12.50/day when purchased prior to your cruise allows access to Facebook, Instagram, Twitter, but not TikTok.
Norwegian also has an option where you can purchase 250 minutes of internet for use any time during your cruise for the price of $105.00 if purchased in advance of your cruise. If you want to purchase it onboard, it will be $125 plus a $3.95 activation fee. It can be used only on one device at at time.
NCL offers different perks on different cruises, so many bookings come with some complimentary minutes of internet and it's easy to upgrade your package once on board.
*Norwegian has experimented with StarLink internet on their ships so plan on upgrades coming in 2023. 
Disney Cruises WiFi Packages
Connect@Sea is the program covering all of Disney's internet packages at sea options. You will pay for the data you use, not by the minute, so if you're looking to stream Netflix or just upload a few pictures to Instagram, you'll be able to find the package right for you.
You can also share the package between devices simultaneously, as Disney's technology will combine the amount of data. There is no discount for purchasing packages before your cruise, as Disney advises to look for a current price list in your cabin, or by talking to Guest Services.
There is free access to the Disney Cruise Line Navigator app, which is also accessible to view other data packages.
Virgin Voyages WiFi Packages
Virgin Voyages includes Basic Wi-Fi in all their cruises and not only is accessible throughout the ship, but it's also accessible at the Beach Club in Bimini in the Bahamas! It allows for accessing social media, surfing websites and checking email, but you can upgrade to Premium Wi-Fi for faster surfing and streaming for as little as $10/day.
Costa Cruises WiFi Packages
Costa features a Data and Social package for their internet, with access available in all public areas and cabins throughout their ships. They have an Internet Point area where you can use onboard devices or bring your full ship usage.
Additionally, their packages range from 250 MB to 3 GB. Their social package has a list of sites it allows access to in a more economical fashion – or you can pay as you go if you aren't sure of your needs before sailing.
*As Costa Cruises is part of Carnival, StarLink Internet will be coming to the fleet in 2023.
Viking Ocean Cruises WiFi Packages
Internet access onboard is free, but there are some significant limitations on bandwidth for such activities as streaming. The ships do have a Business Center on board with computers or use your device, but the other amenities onboard are the draw – internet access due to itineraries, and locations along with onboard setup make access to the internet not as spectacular as on other cruise lines.
Oceania WiFi Packages
Wavenet is the internet service provided by Oceania, and the basic levels are free to all sailing with them. Additionally, a Prime option can be tacked for $9.99 a day to more robust access to allow for such things as streaming and the like.
Passengers in the premium Owners and Vista suites even get provided an iPad ensuite for the duration of the voyage for their use in accessing social media, email, and other internet options.
Azamara WiFi Packages
Azmara offers packages that start at $0.33/a minute with one-hour passes to one-day or full cruise packages. Several spelled out limitations to their services, such as Skype and others, so it's important to go through their exceptionally detailed and transparent services listings before setting expectations for your cruise.
Silversea Cruises WiFi Packages
Silversea has unlimited complimentary internet for all those sailing. Speed limitations depend on the package level and ship, so checking to ensure you have the right service may include additional service level add-ons, but basic levels remain free.
They also feature onboard cafes where you may use their computers and other devices or bring your own and access the internet throughout their ships.
A Word of Caution About Cruise Line Wi-Fi
Certain apps, a variety of service options, port of call, and destinations along your cruise can all impact the internet service on a ship.
If these services and having access to friends, coworkers, work, or even social media feeds are important to you, do your research before embarking as not all cruise lines have given their online services the same consideration.
Can you stream movies on a cruise ship?
Wi-Fi is getting better for certain and more readily available. While the speed of an individual cruise ship might be enough to stream movies, you might end up going through your available bandwidth quickly.
Additional charges in most cases will apply for streaming or higher/longer coverage periods and can have a significant impact on the cost of your cruise experience if not booked in advance.
That being said, it is not the same on every ship, and the costs are specific to each cruise line, so don't make assumptions that just because you sail on one two years ago and want to pick a new line, the services may not be the same.
Why Is StarLink Internet a Game-changer for Cruise Ship Internet?
One of the primary advantages of Starlink Internet is its exceptional speed. Traditional satellite internet systems often suffer from latency issues due to the long distance signals must travel to reach the orbiting satellites and back to Earth.
However, Starlink employs a novel approach by deploying a constellation of thousands of small, low Earth orbit (LEO) satellites. These satellites are positioned much closer to the Earth's surface, significantly reducing the latency and providing faster internet speeds.
Early tests and user reports have shown that Starlink offers download speeds ranging from 50 to 150 Mbps, with latency typically under 50 milliseconds. This makes it comparable to, and sometimes even surpassing, land-based broadband connections.
What's the Verdict on Cruise Ship WiFi?
Depending on the destination, cruise ship capabilities, and even your stateroom location, the variances in coverage can be significant.
Look at the cruise line websites and reviewers on popular websites like the CruiseCritic Forums who can be brutally honest in reviewing such amenities. Real-life examples may help you from being frustrated mid-cruise and not enjoying a hard-earned vacation due to slow internet when you are already out to sea.
This page contains affiliate links for which we may receive financial compensation when a purchase has been made through one of our affiliate partners.
About Jonathon Hyjek
Jonathon is the tech guy behind CruiseportAdvisor.com. When he's not stuck in front of his computer, Jonathon enjoys travel & cruising (even after being on a cruise ship that caught fire - a story for another day!)