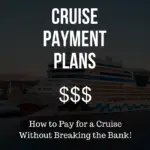 Cruise Payment Plans – Pay for a Cruise Without Breaking the Bank!
Last updated on February 27th, 2023 at 07:34 am
Let's face it; Not many of us are rich. 
Most of us do not have a stack of cash just waiting to be spent, especially for something like a vacation which would be classified as a luxury purchase. 
For the vast majority, there is the reality of student loan debt, mortgage or rent payments, car payments, insurance, credit card debt, and the list goes on.
At the end of each month, you are left wondering where it all went! 
After all of your everyday expenses, how in the world are you going to be able to afford a cruise?
By thinking and planning creatively, you CAN afford to take a cruise without breaking the bank. Here are 4 ways to pay for your cruise with a payment plan or other creative means. 
The wonderful thing about cruising in general is that for many, it's a lower-cost option than a land vacation. On a cruise, once you pay for your cruise fare, your entire time on a ship is already paid for. I recently cruised with someone who didn't spend a cent on the cruise, other than the cruise fare. You can read about her first cruise here.
Credit Cards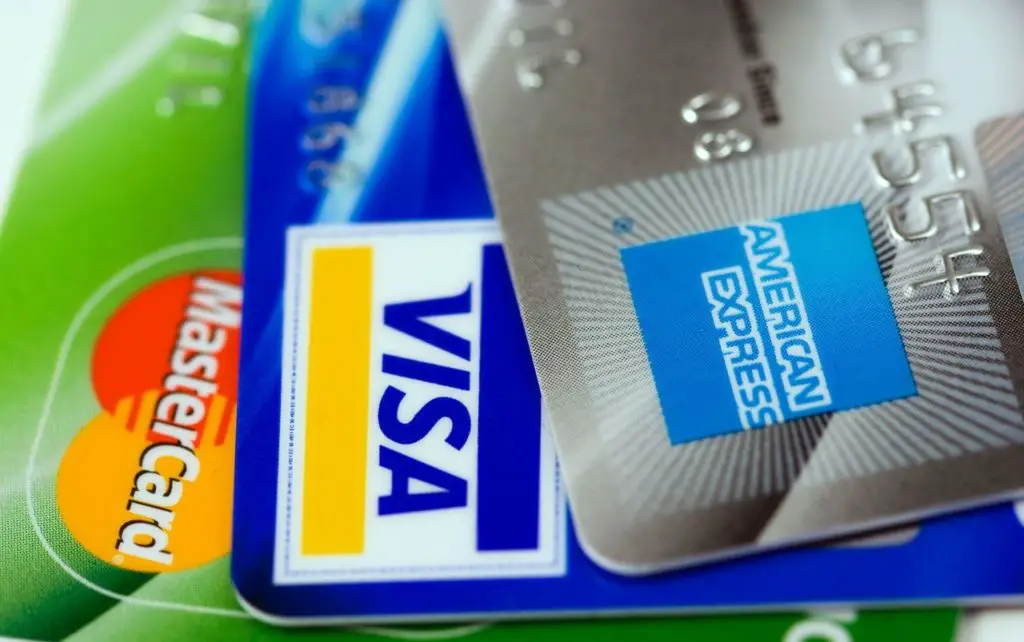 Without a doubt, most people pay for a cruise via credit card, especially when booking online.
The real question is this; When do you actually PAY for your cruise if you pay via credit card.
Many are diligent about paying their credit card balances in full each month to avoid interest, but is that always feasible when the purchase is $1000, $2000, $3000, or more? 
For many, it's just not feasible to pay this off the next month, however, there are a few smart things you can do. 
Be realistic about what you can pay each month if you know ahead of time that you can't pay for all of it at once. Perhaps you can commit to paying down an extra $xxx/month on the balance so that your trip can get paid for relatively fast and you don't end up paying hundreds of dollars in interest.
Take advantage of new credit card offers. Some cards come with travel points when you sign up, others have payment plans when you spend over a certain amount on a vacation, making it easy to pay in installments.
Take advantage of travel points already accrued on your credit cards to reduce the amount you need to pay.
Whatever you do, do not book the cruise on your credit card without a reasonable expectation that you can pay for it. 
While it may seem like a good idea at the time, you might end up paying for a cruise several years down the road. 
Cruise Layaway
Timing your cruise booking just right will allow you to pay interest-free installments. For most cruise lines, full payment must be received about 75 to 90 days before the cruise sets sail. If you want time to pay for your cruise in installments, book early.
For example, if your cruise is $2000, booking one year in advance will give you 9 months to pay, which breaks down to just $222 per month leading up to your final payment date. By the time you set sail, the cruise is already paid for! 
Something we have done many times has been to book a cruise at least 6 months in advance and use a travel agency promotion of booking with little or no money down. 
If a cruise travel agency has a promotion offering low or no money down, take them up on the offer. Then calculate how much you need to pay each month to have a cruise paid in full by the required date. 
Travel Agency Payment Plans for Cruises
A number of travel agencies have started to explore the world of 'buy now, pay later" for cruises and other travel. The following are popular cruise travel agencies that have payment plans or financing on travel, including cruises.
The most common way to buy now, pay later on a cruise with these travel agencies is using UpLift. 
Cruise Line Financing & Payment Plans
A number of cruise lines will do the math for you and even allow you to choose this method at checkout on their website.
Carnival for example offers Carnival EasyPay which breaks the cruise down into installments that need to be paid before your cruise. 
Princess Cruises now offers EZpay, which is like a layaway plan where your cruise payments are divided into monthly payments that can be paid before you cruise.
Norwegian Cruise Lines, Virign Voyages and Royal Caribbean both offer cruise financing through a finance company called UpLift. At checkout, just select UpLift and you can finance your cruise, on approved credit. UpLift will do a "soft inquiry" to determine if your credit rating is sufficient to grant the loan. 
Personal Loans or Lines of Credit
Similar to credit cards, lines of credit or personal loans offer a viable way to pay, but just like credit cards, going in with a plan to pay is the best option.
Too many people fall into the trap of buying something on credit and then figuring out how to pay for it later.
Avoid this by going in with both eyes open, knowing that you need some time to pay, you are willing to make installment payments, and knowing that you will pay interest. 
A line of credit can be a little more dangerous for those without disciplined budgeting skills because the minimum payments for a line of credit are so low.
A personal loan, on the other hand, will come with a set loan amount, a set interest rate, and a set period of repayment – ie. 12months, 24 months etc. 
With a reasonable credit rating, a personal loan can be easily obtained through your bank or other financial institution. 
Your Own Savings Plan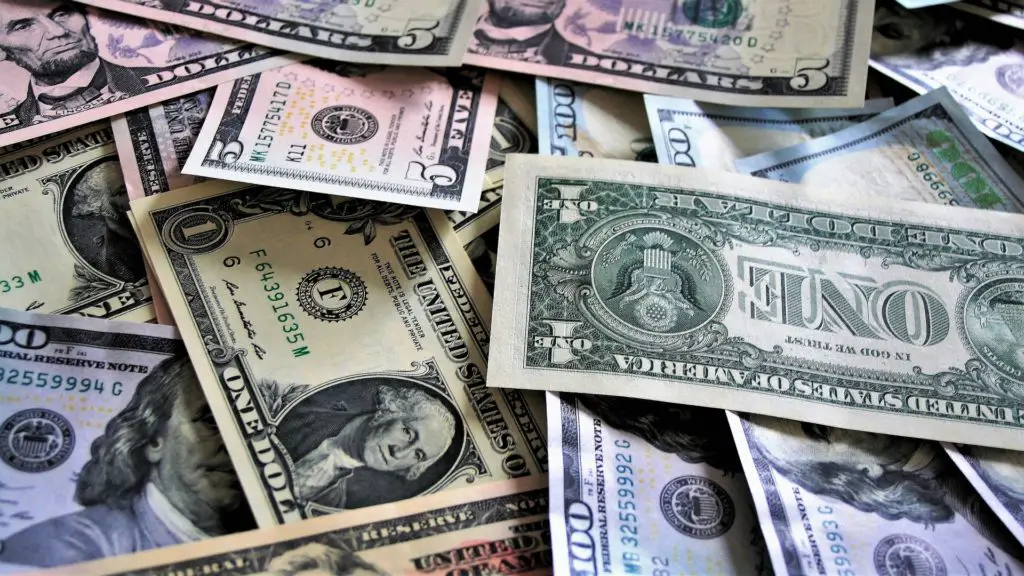 It might seem obvious, but the old-fashioned way of paying for items still works.
Talk to anyone born in the 1920's or 1930's and you will learn a whole new way of buying. They just did not buy anything, unless they had the money to pay for it! 
This generation lived a simple lifestyle and they were proud to live within their means, pay for items in cash and save up money when a large purchase was coming.
They were not caught up in the consumer treadmill that has enveloped the generations that came after.
It's a simple concept, yet one that so many miss. If you know that in 1 year's time, you want to take a $3000 cruise, pay yourself $333 into savings each month and watch it grow.
By the time you need to book your cruise (ie. 90 days before it leaves), you will have cash in the bank. No stress, no payments, no interest. It worked for your Grandparents and it can work for you too! 
Get the Right Perspective
Cruising does not have to be expensive, you do not have to go into great amounts of debt to take a cruise and you can have an enjoyable vacation without the stress of finances before or after. In a world full of impulsive materialism, you can buck the trend and through careful planning have a wonderful cruise vacation that makes sense financially. 
If you're new to cruising, the following articles will help:
7 Surprising Things I Learned on My First Cruise
Think Cruises Are Expensive? Think Again
This page contains affiliate links for which we may receive financial compensation when a purchase has been made through one of our affiliate partners.