These lesser-known, sometimes hidden ports offer unique cultures, stunning natural attractions, and mouthwatering cuisine, making them perfect additions to your travel bucket list.
Let's take a look at 9 ports of call that you might not be thinking of, but they're definitely worth checking out!
#1 Anguilla, Eastern Caribbean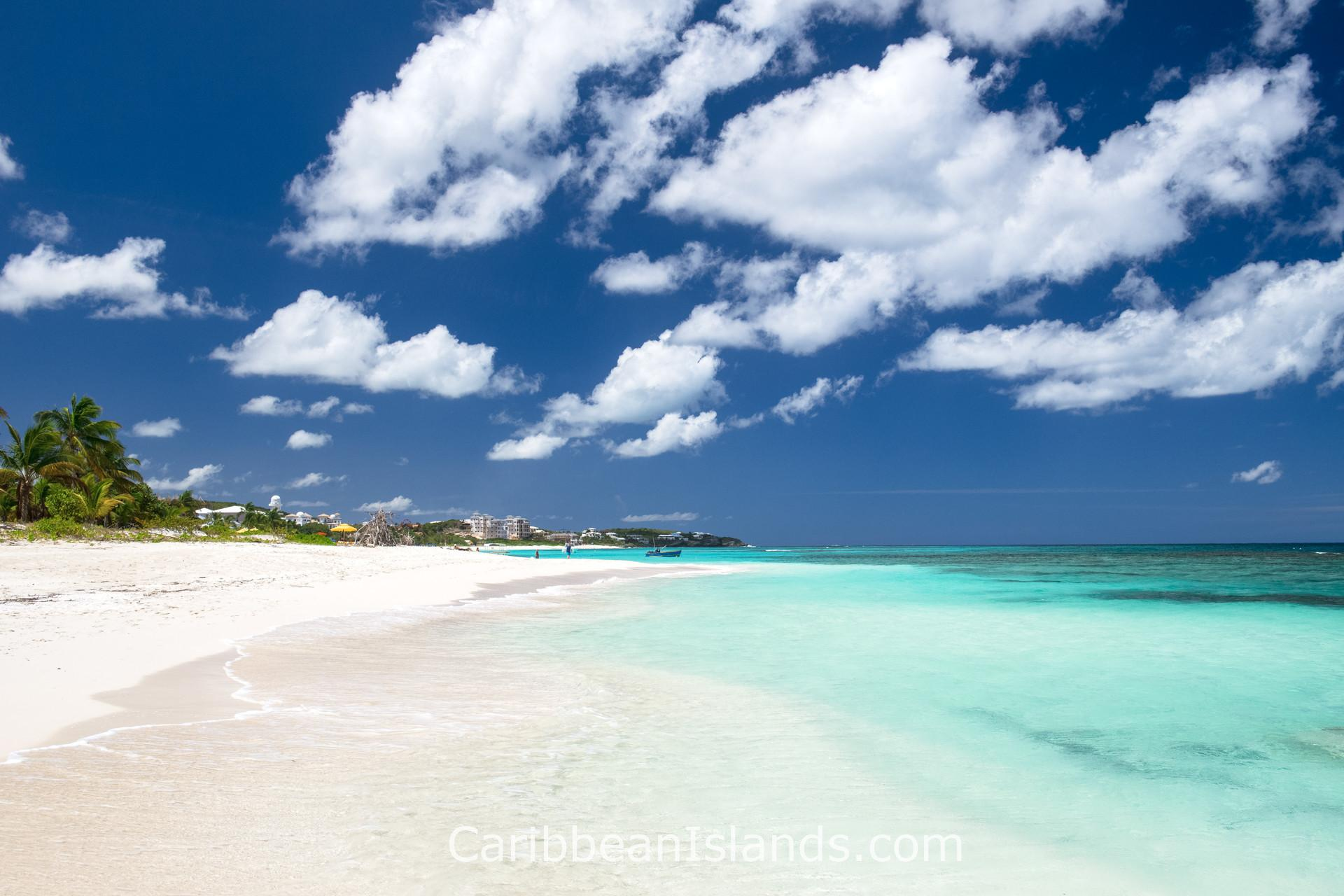 Anguilla is a tiny British overseas territory nestled in the Eastern Caribbean, just east of Puerto Rico.
Known for its pristine white sandy beaches, crystal-clear waters, and warm, welcoming locals, Anguilla is a paradise for beach lovers and water sports enthusiasts.
This tropical island has a cool, dry atmosphere due to Northeastern trade winds. With an average temperature of 80 °F, it is nice year-round although July to November can see tropical storms.
The island's culture is rich in African, British, and Caribbean influences, which is reflected in its music, art, and culinary delights. Don't miss out on trying the mouthwatering seafood and the famous "Johnny cakes."
Anguilla is a tender port, and so attracts cruise ships that are under 500 passengers. Seabourn, Windstar Cruises, Star Clippers, SeaDream and The Ritz-Carlton Yacht Collection are some of the cruise lines that visit Anguilla.
#2 Churchill, Manitoba, Canada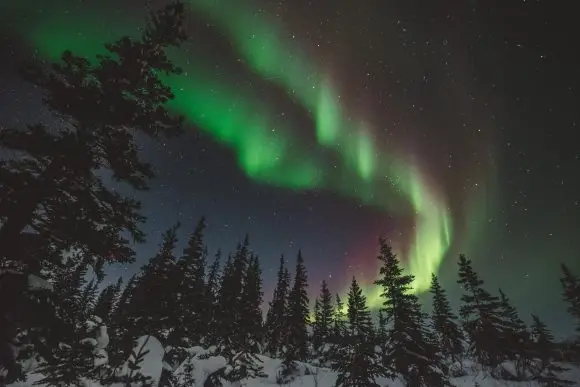 Photo courtesy Everything Churchill
Churchill is a small town situated on the western shore of Hudson Bay in Manitoba, Canada and definitely qualifies as a lesser-known cruise port by a long shot.
Churchill is famously known as the "Polar Bear Capital of the World." This remote town offers a unique opportunity to witness polar bears in their natural habitat, especially during the annual polar bear migration.
Because Churchill lies along their migration path, you can also spot beluga whales and various bird species. Churchill brings wildlife enthusiasts from all over the world to this destination on the edge of the Arctic.
Although it is well worth seeing, there are few cruises that go to Churchill and those that do follow Arctic and Greenland itineraries. If you are interested in a trip, check out these two cruise lines Silver Sea Ship the Silver Endeavour, and Viking Cruises.
#3 Saint-Pierre and Miquelon, Canada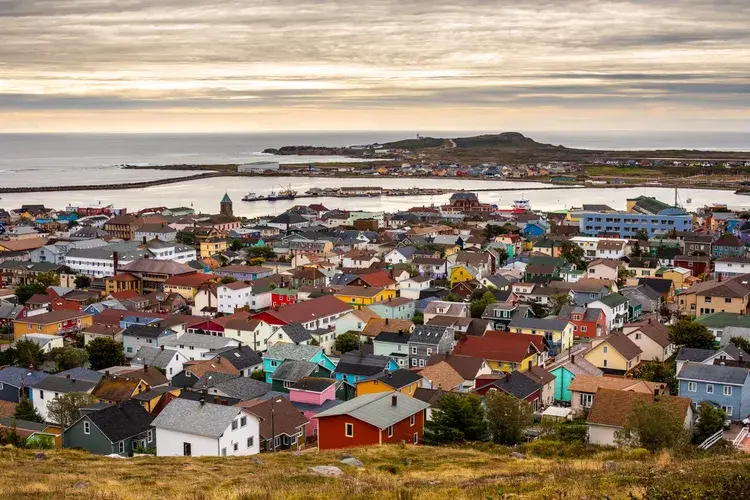 Photo: MATHIEU DUPUIS/LEGENDARY COASTS CVB
Located off the East coast of Canada, near the province of Newfoundland, Saint-Pierre and Miquelon are the last remaining French overseas territory in North America. This archipelago of islands is everything French, from the language, to the culture, to the superb food.
Immerse yourself in the charm of a quaint French village, blended with Canadian influences. It was during the American Prohibition Era that Al Capone used the islands for his rum-running operation.
Today, you can explore the vibrant fishing culture, enjoy delicious French cuisine, and take a stroll through picturesque streets. The islands' history is fascinating, having been hotly contested between the British and the French over the centuries.
Royal Caribbean, Holland America Line, Norwegian Cruise Line and Oceania Cruises all have cruises to Saint-Pierre and Miquelon.
#4 San Cristóbal in the Galapagos Islands, Ecuador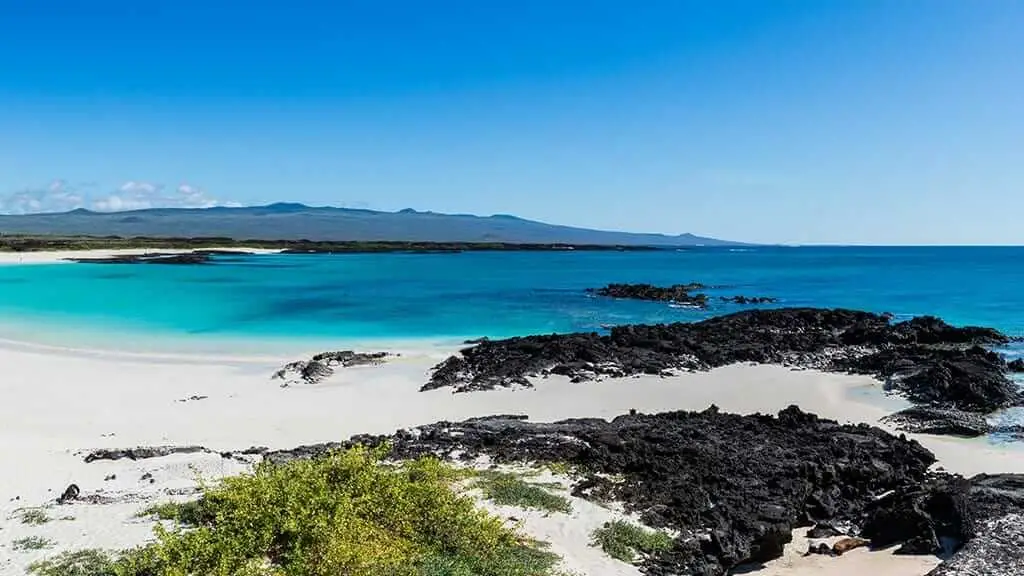 Photo from San Cristobal Island – Galapagos Visitor Guide
San Cristobal is one of the Galapagos Islands, a part of Ecuador's territory in the Pacific Ocean. With a population of under 5,500 people, San Cristobal is the second most populated island in the Galapagos.
The Galapagos Islands are a haven for wildlife enthusiasts and nature lovers. San Cristobal offers unique opportunities to encounter giant tortoises, blue-footed boobies, marine iguanas, and a myriad of other exotic species.
The archipelago's isolated location has led to the evolution of distinct animal and plant life, making it a living laboratory of evolution.
LiveAboard has small ship cruises to San Cristobal. SilverSea's ship, the Silver Origin, visits San Cristobal as does Celebrity Cruises Xpedition, Xploration and Flora ships.
#5 Santo Tomás de Castilla, Guatemala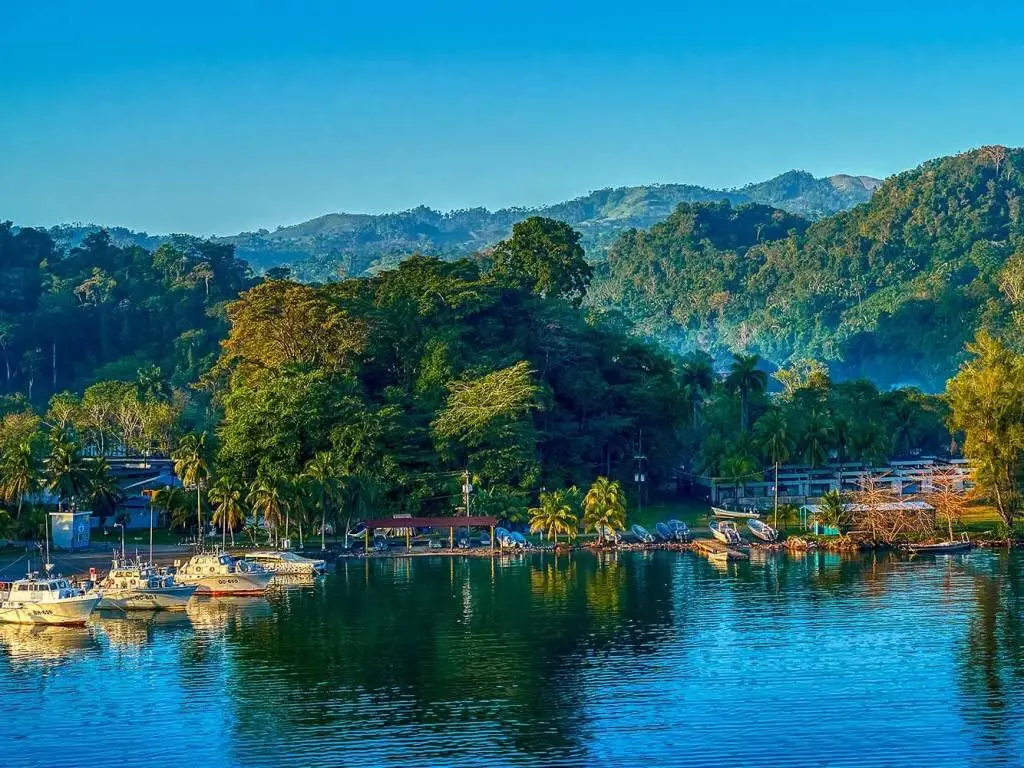 Photo courtesy of Seabourn
Santo Tomas is a charming port town located in the Izabal Department of Guatemala. Santo Tomas is also called Matias de Galvez. It lies on Amatique Bay off the Gulf of Honduras.
This hidden gem on the Caribbean coast offers a blend of Maya and Garifuna cultures. Guatemalan is the heartland of the Mayan empire, and nearby Quirigua has UNESCO World Heritage Site with a river running through it.
In Santo Tomas, you can explore the lush rainforests and wildlife reserves, visit the nearby ancient Mayan ruins of Quiriguá, and savor the delectable seafood dishes influenced by Garifuna traditions.
Seabourn, Norwegian Cruise LInes, Holland America Line and Oceania Cruises all have itineraries that include Santo Tomas, Guatemala.
# 6 Corner Brook, Newfoundland and Labrador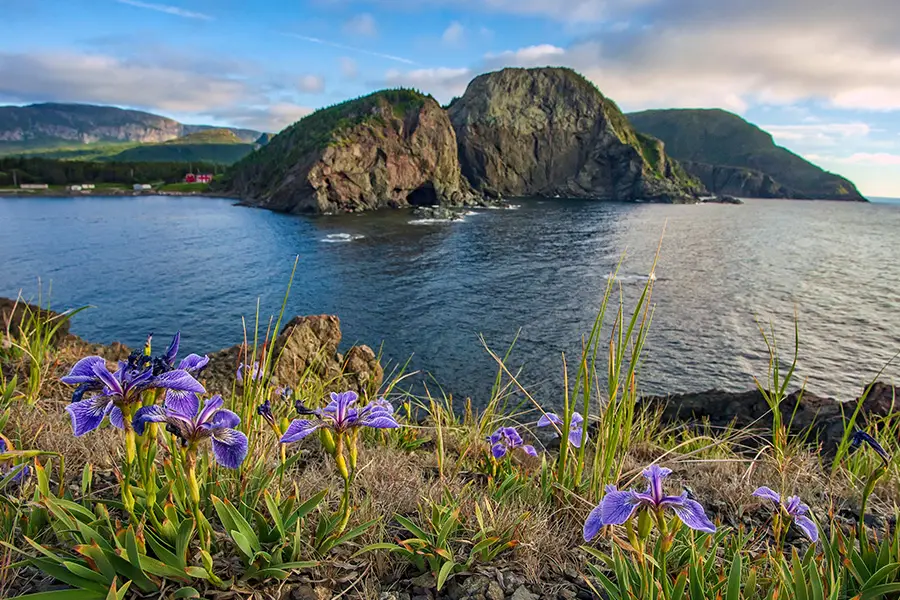 Photo from Cruise Atlantic Canada
Corner Brook is a city located on the west coast of the province of Newfoundland and Labrador, in Canada.
Nestled amidst the stunning Appalachian Mountains (yes…the same Appalachian mountains found throughout the USA) and the serene Bay of Islands, Corner Brook offers a perfect mix of natural beauty and maritime charm.
Corner Brook has a fantastic combination of ocean and mountain scenery. Immerse yourself in the region's rich maritime history, enjoy hiking and outdoor adventures, and explore the nearby Gros Morne National Park, which is a UNESCO World Heritage Site.
Cruise lines that visit Corner Brook include Royal Caribbean, Celebrity Cruises, Holland America Line, Carnival Cruise Line and Norwegian Cruise Line.
# 7 Gustavia, St Barts, French West Indies, Caribbean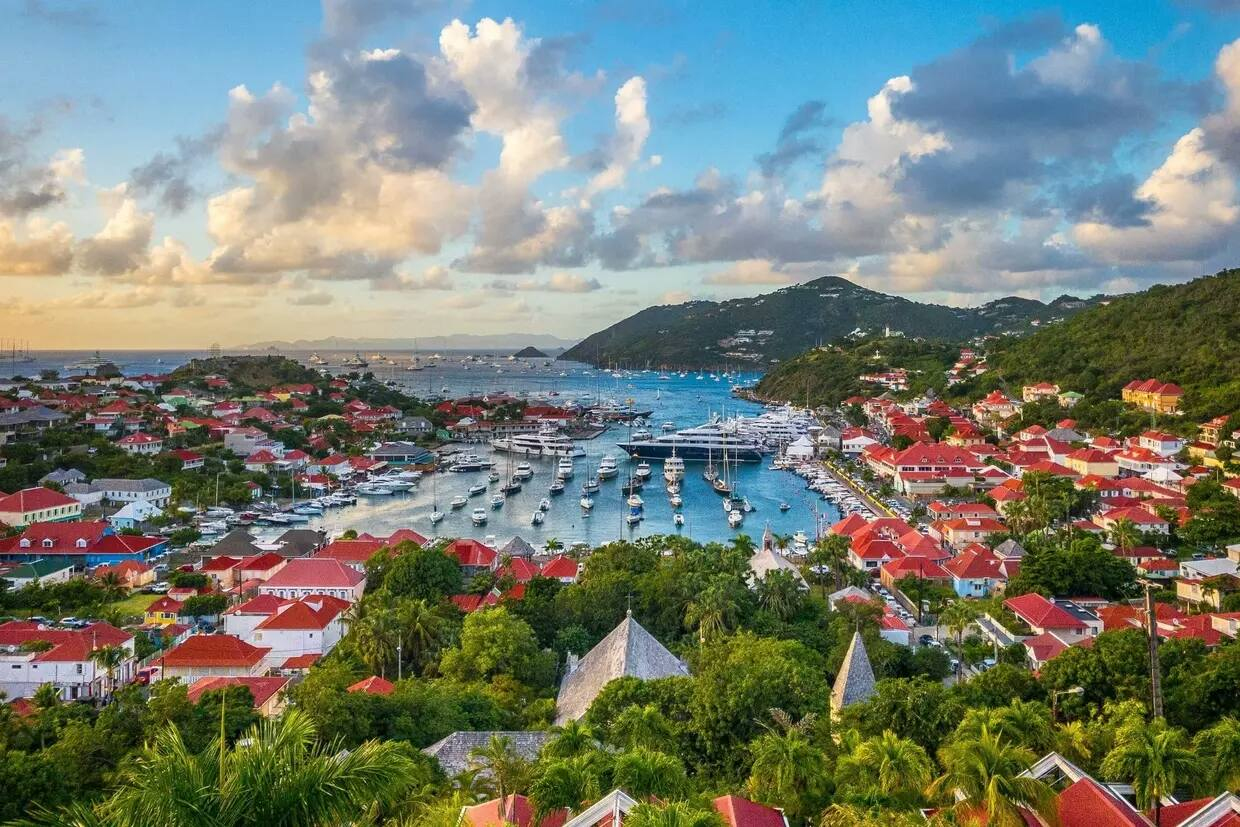 Photo from Natalia Nataly Gustavia, Facebook
Gustavia is the main town and port of St. Barts, a French overseas collectivity in the Caribbean Sea.
St. Barts exudes sophistication and luxury, attracting jet-setters and yacht enthusiasts from around the world. Beyond its upscale boutiques and gourmet restaurants, this island boasts stunning beaches, excellent snorkeling spots, and a vibrant arts scene.
St Barts is considered to have some of the best sailing conditions on the planet, which makes its waters a magnet for those who have expensive yachts.
Enjoy a taste of French-Caribbean fusion cuisine and indulge in the laid-back but decidedly upscale island lifestyle.
Princess Cruises, Regent Seven Seas Cruises, Paul Gauguin Cruises, Holland America, WindStar Cruises, and SeaDreams Yacht Club, all have cruises to St. Barts.
# 8 The Island of Tortola, British Virgin Islands, Caribbean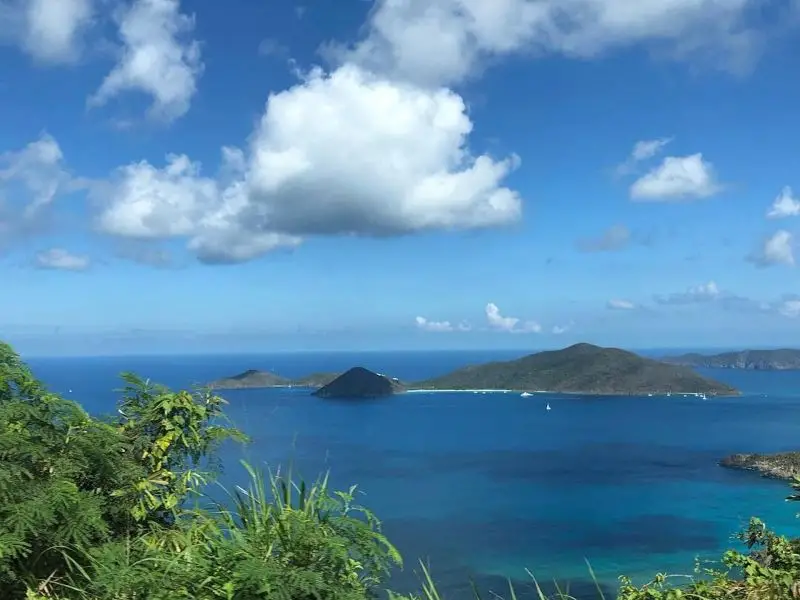 Photo couyrtesy British Virgin Islands Tourism
Tortola is the most populous of the British Virgin Islands in the Caribbean. It is also the largest of the over 50 Brisish Virgin Islands, of which only 15 are inhabited.
Tortola's allure lies in its unspoiled landscapes, pristine beaches, and warm hospitality. Ancient ruins of historic settlements dot the island and are side by side with luxury resorts.
This mountainous island was formed by volcanic activity. Here you can dive into the colorful underwater world while snorkeling or diving, explore hidden coves, and experience the vibrant local culture with its Calypso music and festivals.
Don't forget to try the local "roti" and rum-infused drinks during your visit.
Royal Caribbean, Celebrity Cruises, Norwegian Cruise Line, Carnival Cruise Line and Princess Cruises all have itineraries that include a visit to Tortola.
# 9 Manta Ecuador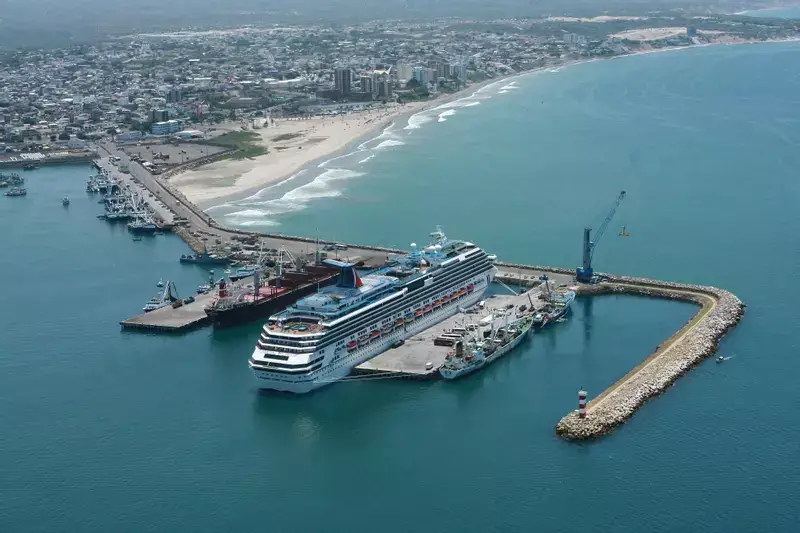 Photo courtesy of Anywhere Ecuador
Manta is a coastal city situated in the Manabí Province of Ecuador, along the Pacific Ocean. Manta is one of the most important cities for business and tourism on the Pacific Coast of Eduador. The country's major tuna fleet resides in Manta.
Manta is renowned for its beautiful beaches, water sports, and the fascinating "Manta-Manaos" handicrafts, woven by the local indigenous communities.
Discover the rich cultural heritage of the region through dance, music, and traditional festivals. Canoa beach is a favorite for surfers and Tarqui Beach is close to the local fish market.
While in Manta, relish the freshest seafood, as it's a hub for some of Ecuador's finest marine cuisine.
For a cruise that visits Manta, check out these cruise lines: Celebrity Cruises, Princess Cruises, Royal Caribbean, Holland America Line, Oceania Cruises and
Final Thoughts
Cruising, regardless of where you go, is a welcome adventure where you can relax, meet new people, see new places and do as little or as much as you want.
Heading off to popular places usually guarantees a good time. That being the case, there is still something to be said for venturing off the beaten path.
A cruise to these lesser-known cruise ports is a fantastic way to discover the world's less explored corners, and each destination offers a unique experience that will undoubtedly enrich your travel journey.
So, set sail for new horizons and embrace the wonders of these hidden gems! Bon voyage!
This page contains affiliate links for which we may receive financial compensation when a purchase has been made through one of our affiliate partners.
About
Joy is the Co-Founder & Content Manager/Expert for CruisePortAdvisor.com and one of the founders of the site. She loves to travel, sing & bake.