Are you a wanderlust-driven solo traveler seeking the perfect blend of relaxation and exploration? Solo cruising might just be the answer you've been looking for!
While it's true that taking a cruise as a single person can be more expensive than going as a couple, many cruise lines have recognized the rising trend of solo travelers and have tailored their offerings to cater to them.
Solo Cruiser Cabins:
One of the most significant advancements for solo cruisers has been the introduction of solo-specific cabins.
In the past, solo travelers often faced hefty "single supplement" charges, paying nearly as much as couples or groups for the same accommodations. However, cruise lines have listened to the needs of solo travelers and designed intimate cabins exclusively for them.
These cabins are ingeniously designed to maximize space and comfort, offering a cozy retreat with a cruise that doesn't break the bank. While they are compact, they provide everything a solo traveler needs, from a comfortable bed and private bathroom to storage space for belongings.
Solo cruise cabins have quickly become a popular choice, granting solo travelers both privacy and a sense of community with like-minded adventurers.
Engaging Social Activities
One of the fears solo travelers may have is the prospect of feeling isolated, bored or lonely on a cruise. However, cruise lines have gone the extra mile to foster a warm and welcoming atmosphere for solo cruisers.
Social activities and events are organized specifically to help solo travelers connect and form new friendships.
Icebreaker events like mixers, game nights, and meet-and-greets for solo travelers only allow these cruisers to break the ice and get to know each other in a relaxed setting. This opens up opportunities to find travel companions for shore excursions or even lifelong friends with shared interests, if you so desire.
Dining with a Difference
Dining aboard a cruise ship is a delightful experience on its own, but solo travelers may have hesitations about dining alone.
To address this, cruise lines often offer shared dining arrangements where solo cruisers can join other guests at larger tables. This creates a sense of camaraderie and provides the chance to savor gourmet meals while engaging in stimulating conversations.
For those who prefer more privacy, some cruise lines also offer the option of reserving tables for solo cruisers in the main dining rooms. This way, you can enjoy your meal alone, at your own pace without feeling rushed or self-conscious.
Solo-Friendly Excursions
While the ship's amenities and activities are captivating, the true allure of a cruise lies in exploring exotic ports of call. Solo cruisers need not worry about missing out on thrilling shore excursions, as many cruise lines have curated special solo-friendly tours.
These excursions allow solo travelers to participate in group adventures tailored to their interests without any additional costs. Whether it's diving into vibrant coral reefs, hiking ancient trails, or sampling local cuisine, these excursions present an opportunity to create lasting memories while connecting with fellow adventurers.
Staff aboard cruise lines will hlp the solo cruiser with recommendations for the best spots to see according to their tastes, and also give tips to maximize their time on shore.
Safety and Support
Solo cruising comes with an added responsibility of ensuring safety and security throughout the journey. Cruise lines recognize this concern and strive to provide additional support and peace of mind to solo travelers.
From enhanced onboard security measures to dedicated staff members who assist solo cruisers with any queries or concerns, the cruise lines prioritize the well-being of their guests.
Additionally, solo cruisers can join organized shore excursions, knowing that they have the support of experienced guides and fellow travelers.
Best Cruise Lines for Solo Cruisers
Several cruise lines have emerged as frontrunners in catering to solo cruisers. Companies like Norwegian Cruise Line and Royal Caribbean have garnered praise for their exceptional solo cruiser cabins, social activities, and personalized services.
With the rapidly growing popularity of solo cruising, more cruise lines are expected to offer specialized amenities for solo travelers in the future.
Here are some of the cruise lines that do a good job of welcoming the solo traveler: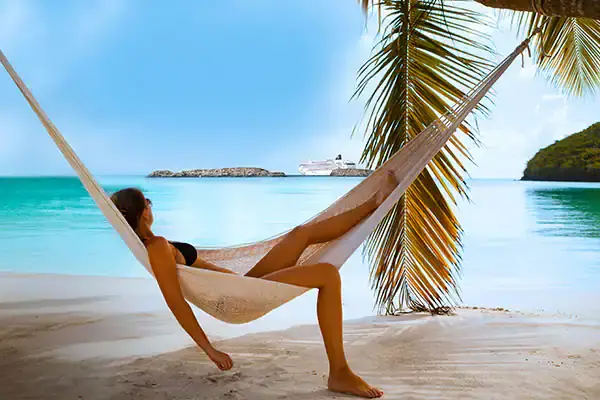 For 6 years in a row, Porthole Cruise and Travel magazine has named Norwegian the Best Cruise Line for Solo Travelers.
Norwegian has added solo cabins to their Breakaway-class vessels because of the popularity of solo traveling. Solo cabins tend to sell out fast, too.
Studio cabins on NCL come with access to a special lounge for solo cruisers. Currently, Norwegian Epic has more solo cabins than any other cruise ship at sea.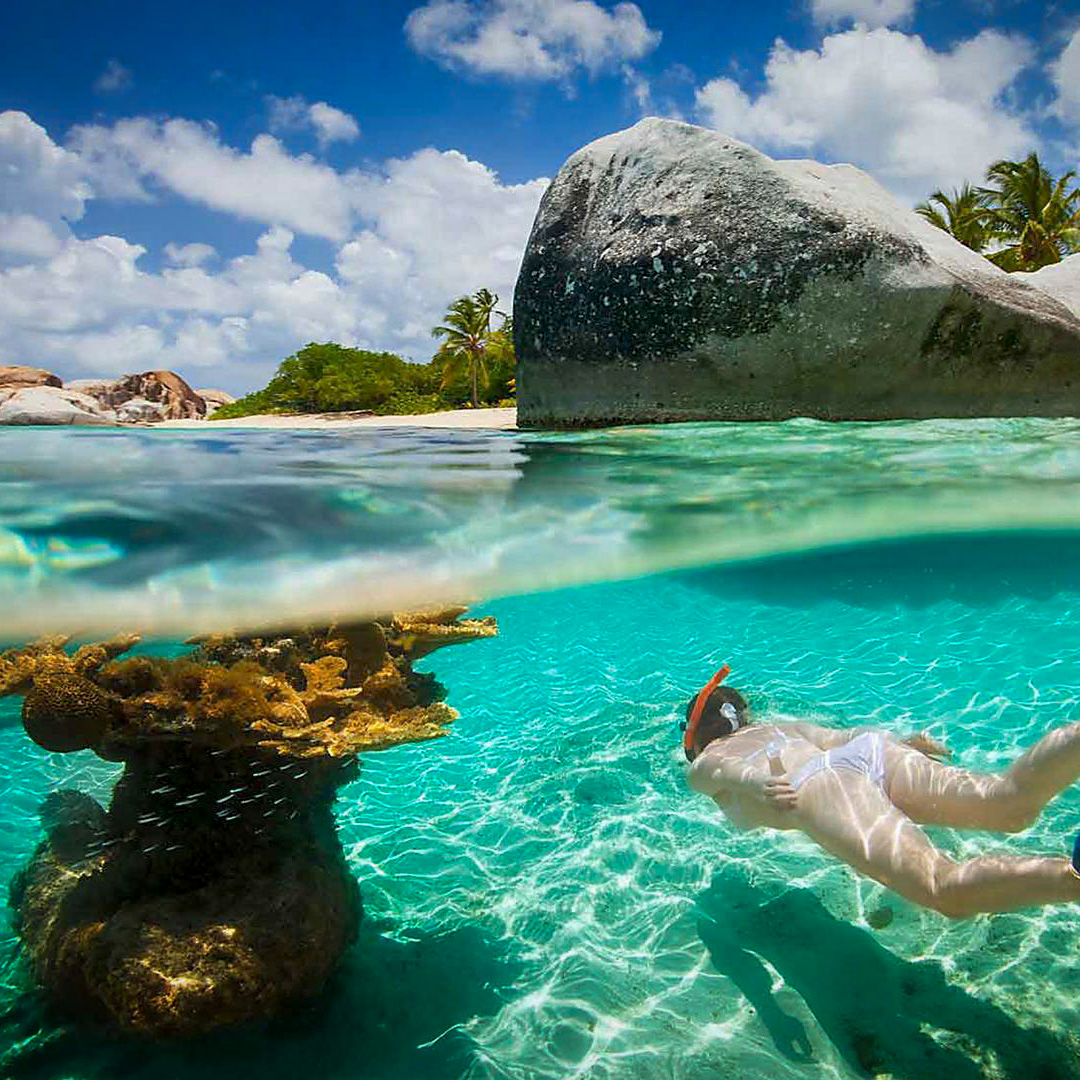 Royal Caribbean has cabins for singles on 12 of their cruise ships. You can book an inside studio stateroom, virtual balcony staterooms or a studio ocean view with a balcony.
If you are wanting to cruise on an Oasis-class vessel, Royal Caribbean Harmony of the Seas has studio cabins.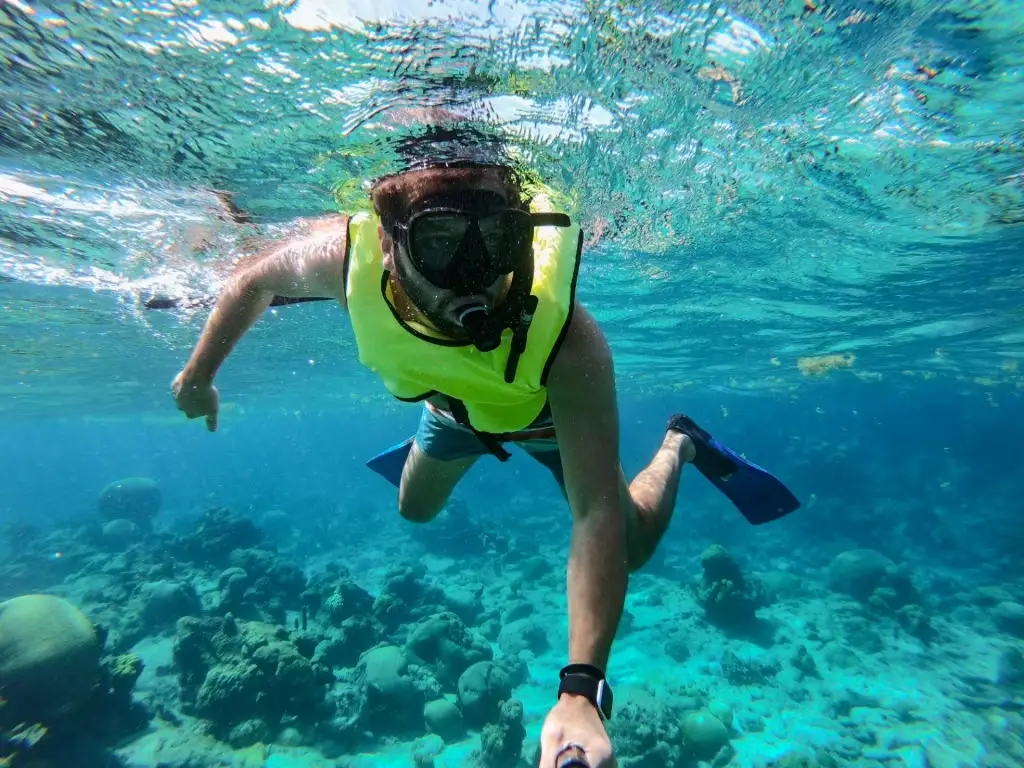 Celebrity has single staterooms, some of them with a private veranda. Celebrity also hosts social events for solo travelers.
For on-shore days, Celebrity can also help you choose on-shore excursions that suit your objectives, wheter it is making friends or experiencing the sights on your own.
In 2022, Celebrity was the winner of the Solo Traveler Magellan Award, which is presented by the leading travel industry publication, Travel Weekly. Check here for: Celebrity Cruises Itineraries.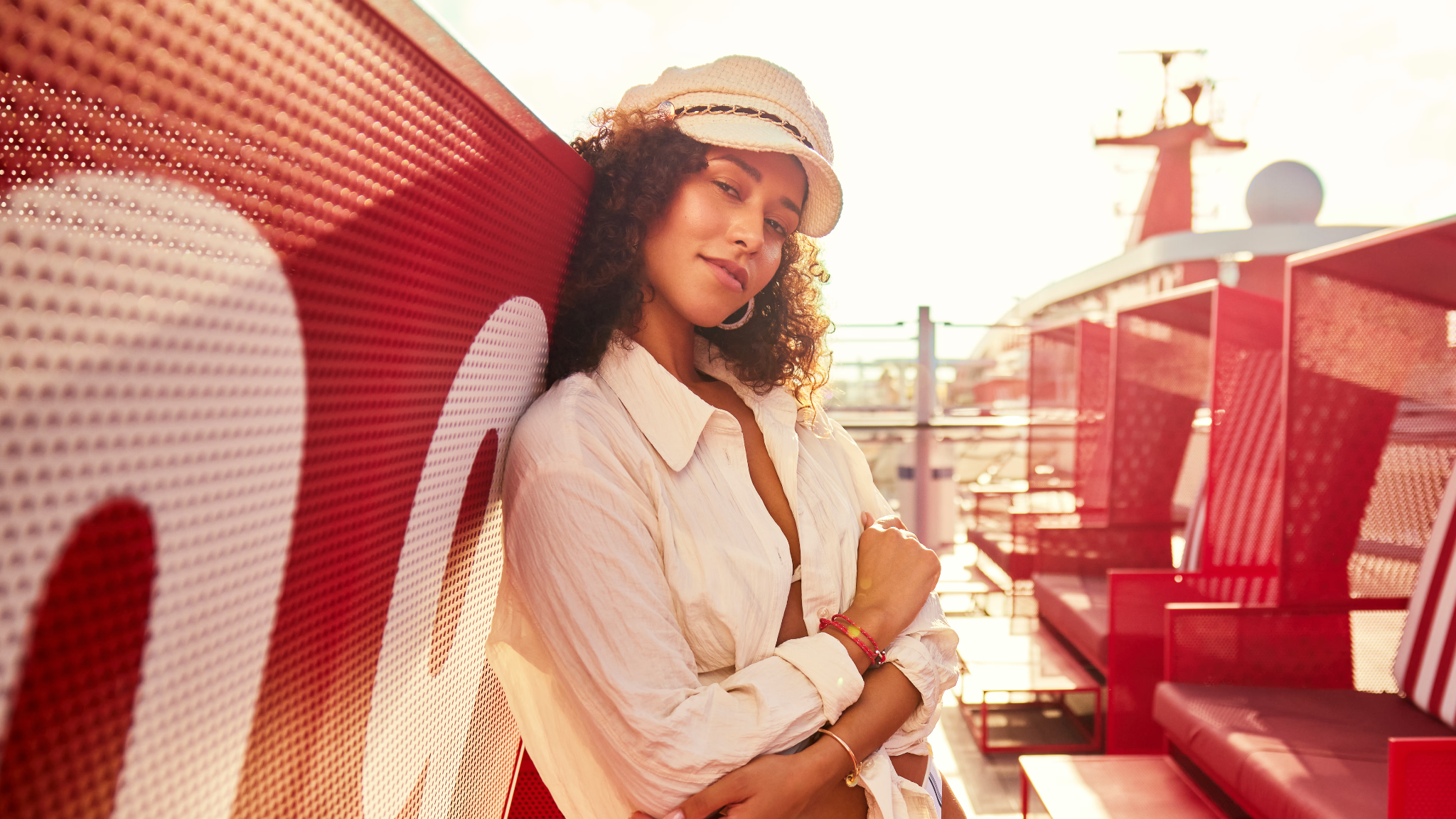 Virgin Voyages is a cruise line that cruises on their own terms, and so they are conducive to those sailors who are looking to travel solo. VV agrees with licensed psychologist Dr. Peet, who sees traveling as an act of confidence, and that traveling solo demonstrates strength of character.
On Virgin, the Insider and Sea View cabins are priced for people who are traveling alone. If you subscribe to Virgin Voyages email list, you will get notfied where there are promotions on double occupancy rooms that don't have a single supplement, so you will get a roomier cabin without the additional cost.

P&O Cruises understand that sometimes you just want to recharge your batteries, and the best way to do that is to go solo. P&O has specific activities that are tailored for the solo traveler so you can be as active or as sociable as you want.
P&O has single cabins and you can dine at a shared table or alone.
Shore excursions can be personalised to help you explore the sites you want to see most. The crew on P&O will help to answer any questions or to guide you in getting the most out of your solo cruise.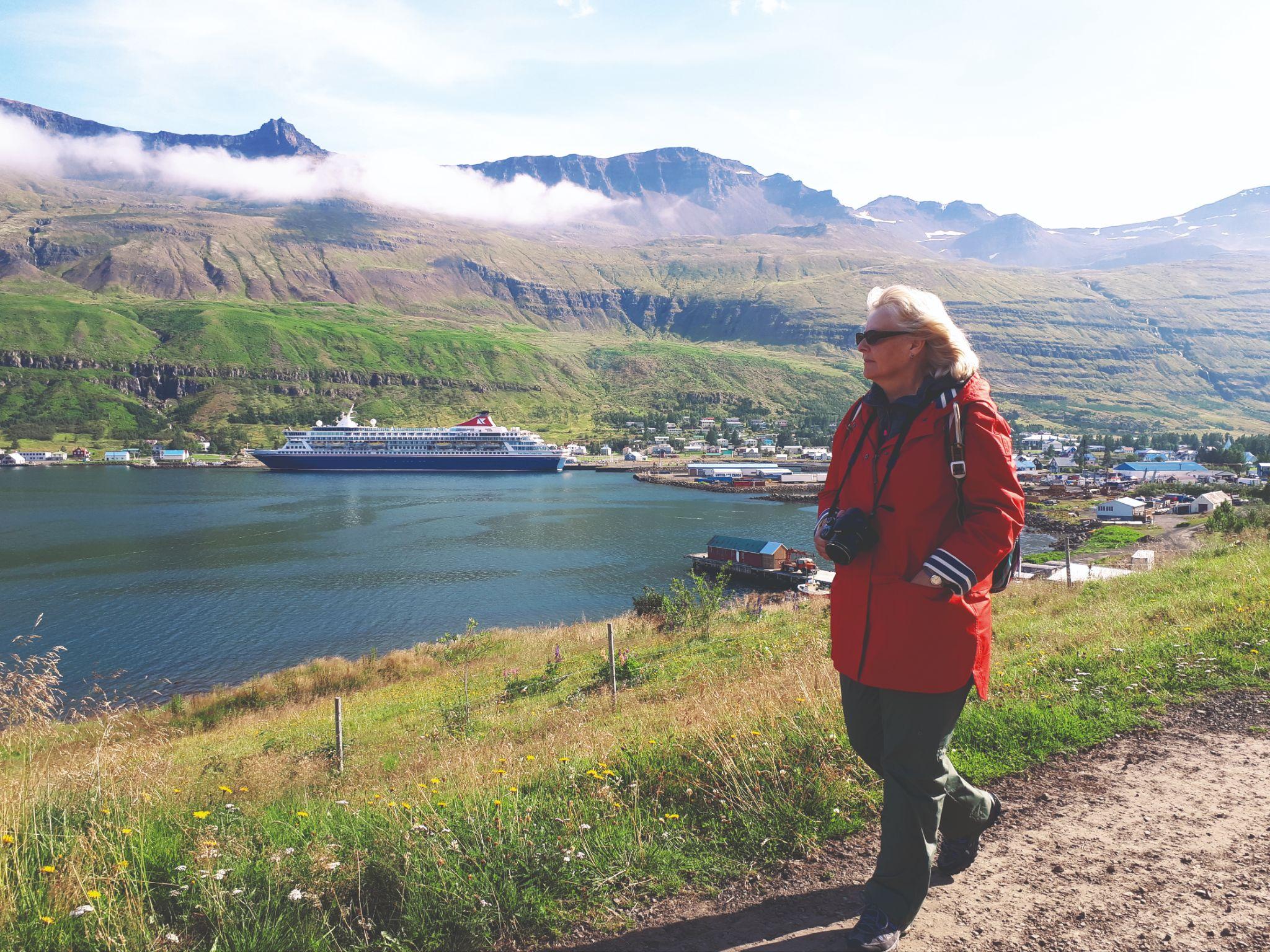 The smaller ships of Fred Olsen Cruise lines are perfect for a solo traveler. The ships are easy to get around and have a friendly atmosphere.
As a solo traveler, you will have special opportunities for social occasions and mixed dining tables. You will also be invited to a Solo Travelers meeting that allows you to meet other like-minded travelers onboard, if you so choose.

Because of a rise in popularity, Oceania is introducing dozens more dedicated staterooms for solo travelers.
Oceania's ships are smaller than the giants of mainstream cruise lines, and you will be able to be as independent as you want, yet always have opportunities for interaction.
Oceania has concierge level solo veranda staterooms onboard Vista, that also allows you access to the dedicated Concierge Lounge.
If you choose to go ashore, you can join expert guides, or explore independently. If you decide to go it alone, the expert guides will be happy to advise you on must-see sights and highlights of your on-shore location.
Set Sail for the Adventure of a Lifetime
Travel Pulse magazine saw that in 2022, More Travelers Were Going Solo. People like the freedom that comes with making their own plans, and having the flexibility that solo traveling brings.
Solo cruising presents an incredible opportunity to explore the world at your own pace while immersing yourself in a community of like-minded travelers. As cruise lines continue to cater to the needs of solo travelers, the world of cruising has become more accessible and exciting for those seeking a solo adventure.
So, if you're ready to embark on an unforgettable journey filled with new experiences, breathtaking sights, and meaningful connections, solo cruising awaits you.
It's time to forget your fears, set sail with confidence, and let the winds of adventure carry you to uncharted horizons! Bon voyage!
This page contains affiliate links for which we may receive financial compensation when a purchase has been made through one of our affiliate partners.
About
Joy is the Co-Founder & Content Manager/Expert for CruisePortAdvisor.com and one of the founders of the site. She loves to travel, sing & bake.