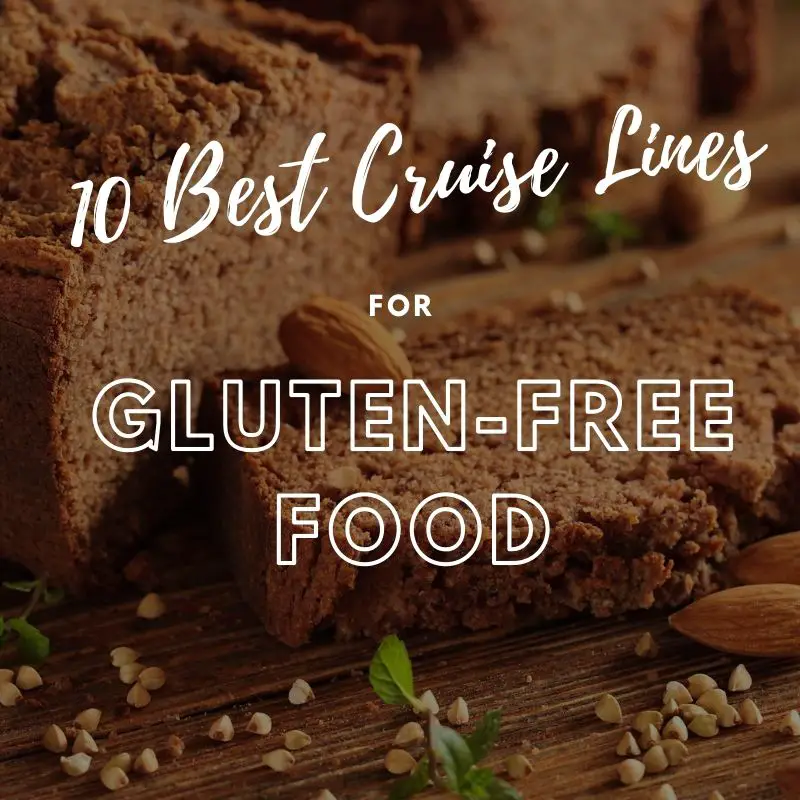 A quick background…
A Gluten-free diet excludes the protein gluten, which includes the exclusion of wheat, rye, and barley. The diet has been known to aid people who are diagnosed with celiac disease in managing its symptoms.
This form of diet has become widely popular among people who aren't diagnosed with a gluten-related medical condition. It has been claimed that going through this nutritional regime improves health, aids in weight loss, and increases energy, although more research is still needed.
People who adhere to gluten-free diets (like Keto for example) and who would like to go on a cruise have to go through the extra burden of meal planning, restaurant research, and preparing packed food and items from their kitchens.
There is good news for those people as all cruise lines, without exception, now offer gluten-free meals.
All a prospective cruiser has to do is to make the request in advance and give the cruise line notification prior to their sail date.  Notifying a cruise line of an incoming gluten-free cruiser (or cruisers, as is more usually the case) gives them ample time to order larger quantities of gluten-free ingredients.
This allows the cruise line plenty of time to lay in the amounts necessary and ensure that all requests are met.
For those who are interested in taking a gluten-free cruise, we have listed below 10 of the best cruise lines for gluten-free food.
1. Royal Caribbean
The Royal Caribbean menu is incredibly conducive for those who are trying to avoid gluten. Amazingly, every night they provide at least one (on most occasions several) gluten-free appetizer, a main dish, and dessert. They offer gluten-free sandwiches, pastries, and pizzas from separate cooking areas to avoid cross-contamination.
Be sure to contact your travel advisor, Certified Vacation Planner, or the cruise line directly and request that the gluten-free remark be noted in your reservation details.
If your reservation is made online through royalcaribbean.com, add your request to the "update personal information." section.
To cover all your bases, you may also send an email request to [email protected]; be sure to include in your e-mail the guests' names, booking number, ship name, and sail date, then your email will receive an automated response.
AUTHOR NOTES (2023)
In 2019 we were seated with a guest who was recently diagnosed with Celiac disease. She communicated clearly with the waiter and the assistant at each meal. Each interaction was respectful and they went above and beyond to provide a safe dining experience.
However, recently we were made aware that Royal Caribbean's new menu as of January 2023, isn't offering Gluten-Free options as freely as it did in the past. Long-time cruisers who sailed RCL for over 20 years have not been happy with the Gluten-Free options.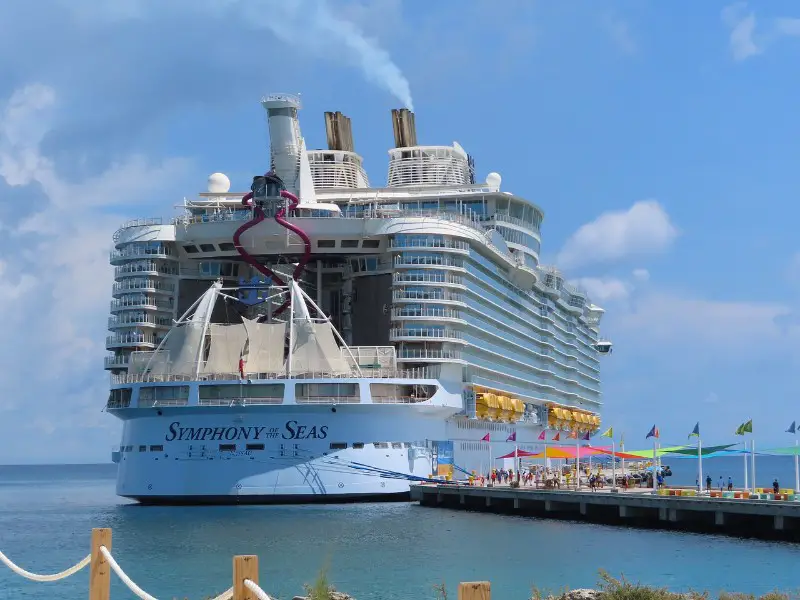 2. Carnival Cruise Line
Since Carnival has a large fleet of ships and is noted for being a famous commercial cruise line, they are adequately stocked all the time for gluten-free cruisers.
Without exception, all of Carnival's cruise ships serve gluten-free bread, different kinds of pasta, pizzas, and desserts.  They also have a well-known restaurant called Guy's Burger Joints, where you can get bunless burgers and french fries as gluten-free options.
Gluten-free beer is also available onboard Carnival's cruise ships, and if you request ahead of time, the chefs can bake you a gluten-free cake.
3. Cunard Line
A cruise line committed to providing deluxe accommodations on the seas, the Cunard team oversees dietary specifications in a professional manner.
All of the ships in the line employ specialist head waiters and chefs to manage special dietary requests, and they'll coordinate with you about the options available.
Gluten-free breads are available throughout meal times, and sauces are whipped up separately to meet dietary requirements. On top of this, gluten-free kinds of pasta, biscuits, cookies, and cereals are provided throughout the cruise.
To ensure you receive gluten-free service aboard your Cunard cruise, you are required to inform your operator at the time of booking and confirm the request at the purser's desk when you board the ship.
4. Holland America Cruises
They made dining for cruisers with Celiac disease or gluten sensitivities more convenient by marking food items without gluten with the symbol of wheat next to their descriptions. Customers can also request gluten-free buns in their Dive-In burgers.
For your special dietary needs that require assistance, you may contact Holland America Cruises Ship Services at least three weeks prior to your departure at 1–800–541–1576.
5. Norwegian Cruise Line
Norwegian offers a handful of gluten-free options onboard as part of their regular menu, including pre-packaged cookies & toast. But with advanced notice, they can prepare gluten-free pastries, pasta, and even pancakes.
Gluten-free dessert options include ice cream, souffle, and creme brulee. Always coordinate with your head waiter, and Norwegian Cruise Line will pull out all the stops whenever possible.
6. Princess Cruises
They offer a variety of gluten-free products such as bread, cereal, spaghetti, and macaroni. They have created a special gluten-free mix that they use to make cookies, cakes, muffins, pancakes, and pizza crust. Princess Cruise will accommodate guests with any special dietary needs.
Like any other cruise line, it is crucial to notify them in advance, at least 35 to 65 days in writing, depending on the particular cruise you'll be booking.
Another perk of booking a balcony cabin or above, by giving them a head's up, you can order a deluxe balcony breakfast or dinner (for a fee,) and they will include items such as gluten-free muffins, french toast, pancakes or kinds of pasta.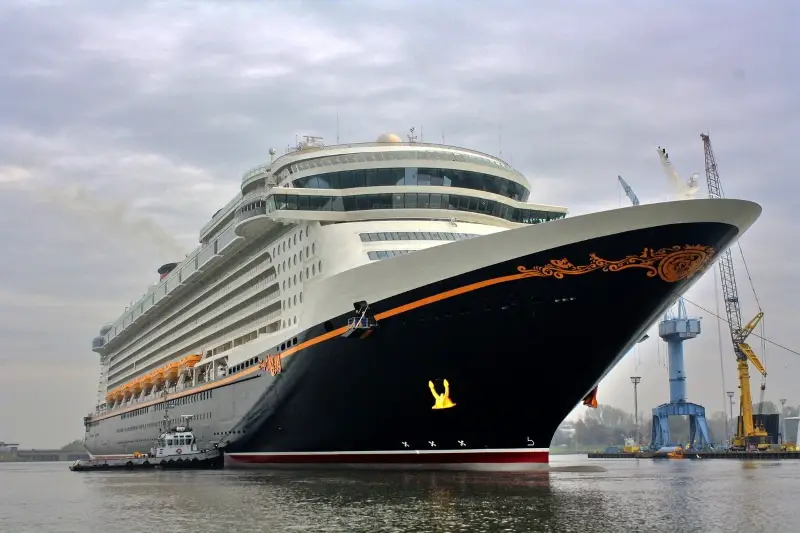 7. Disney Cruises
Disney theme parks have earned a successful reputation when it comes to accommodating special dietary needs, and Disney cruises did not fall far from the tree.
Simply make a note of your gluten intolerance or any other nutritional restrictions when booking your trip.
Onboard Disney Cruises, they sell their famous gluten-free popcorn, grab one and take it to the cabin for a snack.
During breakfast, you will not be limited with their pastry spread such as muffins, toast & pancakes. To keep up with their awesomeness, they also prepare gluten-free donuts. You can wrap up your dinner with gluten-free desserts.
8. Seabourn Cruise Line
Famous for providing luxurious cruises, Seabourn Cruise Lines guarantees your gluten-free needs are met by arranging a variety of gluten-free pastries, and even breadsticks.
All menu items are provided with a clear gluten-free label. Chefs are fully equipped to make any menu item as long as requests are made in advance.  You can specify your gluten-free needs on Seabourn's pre-cruise online portal prior to cruising.
9. Azamara Cruises
Though Azamara is a small cruise line, they can provide the necessary accommodations for gluten-free cruisers.  Specify your gluten-free orders the night before, they can make pancakes, waffles, and other items.
You can enjoy gluten-free dinners, particularly in their 2 specialty restaurants, Aqualina and Prime C. They offer a choice of whole-grain dinner rolls, hamburger & hot dog buns, various gluten-free pasta, risotto, rice noodles, some soups, gluten-free soy sauce, pancakes, waffles, plain bagels, muffins & cookies.
If you are planning to book a suite, expect the butler to drop by with coffee and tea along with the most delicious gluten-free scones, jelly, and whipped cream
10. Regent Seven Seas Cruise Line
A luxury cruise line, Regent Seven Seas goes above and beyond in making a gluten-free alternative for almost any item on the menu.  In addition to all the gluten-free staples such as bread and various kinds of pasta, Regent goes the extra mile in ensuring that you don't miss out on delicious dishes.
For instance, at Regent's Chocoholics high-tea service, offer an entire gluten-free menu, consisting of finger sandwiches and gluten-free desserts such as meringue and fruit tart.
Communication is Key to a Successful Gluten-Free Cruise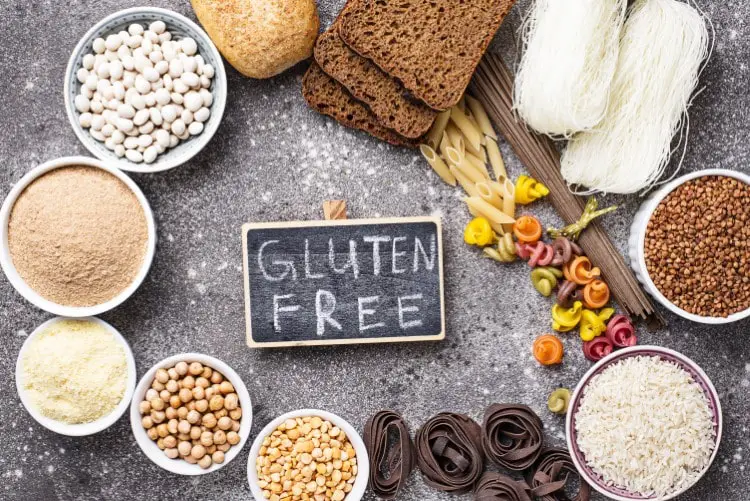 Cruise lines are very good about going above and beyond when it comes to meeting the requirements of guests with special needs.
The most important element in the success of a cruise with a Gluten-Free diet is communication. Communicate with the cruise line and your wait staff. Always be kind, courteous, and respectful and you will be sure to have a great gluten-free cruise!
This page contains affiliate links for which we may receive financial compensation when a purchase has been made through one of our affiliate partners.
About Jonathon Hyjek
Jonathon is the tech guy behind CruiseportAdvisor.com. When he's not stuck in front of his computer, Jonathon enjoys travel & cruising (even after being on a cruise ship that caught fire - a story for another day!)