Embarking on a cruise from Galveston, Texas, offers the perfect combination of thrilling high-seas adventures and the charm of a coastal city. With multiple cruise lines operating out of Galveston, you have plenty of options to choose from.
In this post, we'll explore the cruise lines and itineraries departing from Galveston, provide information on staying in Galveston, discuss cruise port parking options, and highlight the exciting activities to enjoy in the Galveston area before or after your cruise.
Cruise Lines & Itineraries Sailing Out of Galveston
Galveston serves as a homeport for several prominent cruise lines, each offering unique itineraries and onboard experiences. The information at the cruise port terminal in Galveston will help you get started on your exploration of the city.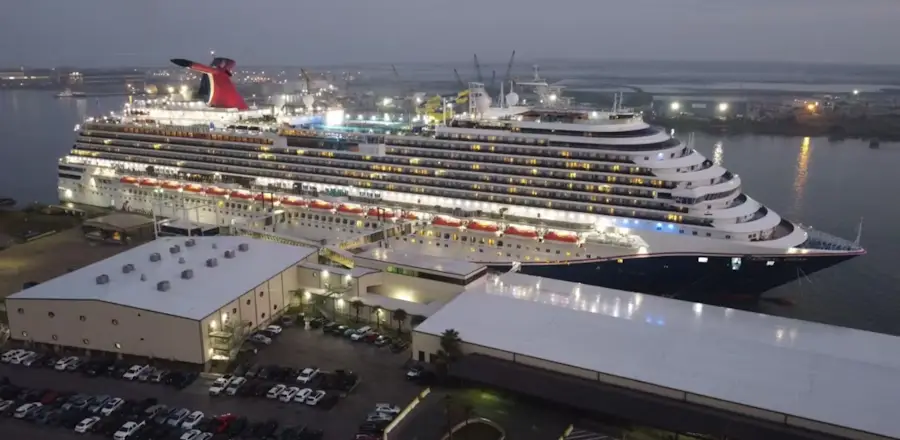 Let's take a look at some of the major cruise lines that sail out of Galveston:
Itineraries: Carnival offers various itineraries from Galveston, ranging from shorter cruises to Mexico to longer voyages exploring the Caribbean. Destinations may include Cozumel, Belize, Mahogany Bay, and more.
Ships: Carnival Breeze, Carnival Vista, and Carnival Dream are among the ships that sail from Galveston, offering a range of amenities, entertainment, and dining options.
Itineraries: Royal Caribbean offers cruises from Galveston to the Western Caribbean, visiting ports like Roatan, Costa Maya, and Cozumel. These itineraries often include a mix of relaxation, adventure, and cultural experiences.
Ships: Liberty of the Seas is one of the ships that sets sail from Galveston, featuring numerous onboard activities, dining venues, and entertainment options.
Itineraries: Disney Cruise Line offers magical voyages from Galveston, perfect for families and Disney enthusiasts. Itineraries may include destinations such as the Bahamas, Caribbean, and Disney's private island, Castaway Cay.
Ships: Disney Wonder is the ship that typically departs from Galveston, offering enchanting onboard experiences, character interactions, and world-class entertainment for all ages.
Things to Do in Galveston
If you plan to spend some time in Galveston before or after your cruise, you'll discover a city rich in history, culture, and coastal beauty. There are many things to do in Galveston. Consider exploring these highlights:
Historic Strand District. Take a stroll through the historic Strand District, a charming area lined with restored Victorian buildings, boutique shops, art galleries, and restaurants. Don't miss the opportunity to visit the intriguing museums, such as the Galveston Railroad Museum and the Galveston Naval Museum.
Moody Gardens. Immerse yourself in the beauty of nature at Moody Gardens. This complex features stunning botanical gardens, a rainforest pyramid with exotic wildlife, an aquarium, and a 3D theater. It's a fantastic destination for families and nature enthusiasts alike.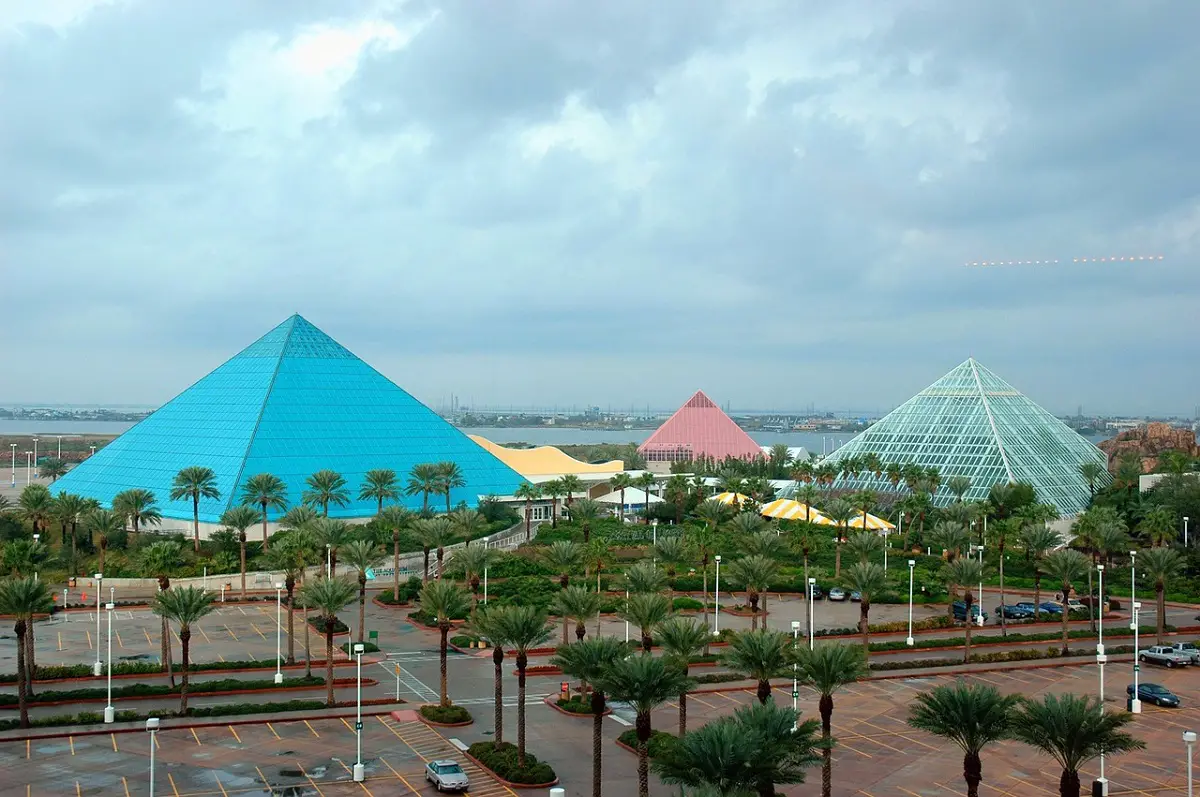 Galveston Island Historic Pleasure Pier. Experience classic amusement park fun at the Galveston Island Historic Pleasure Pier. Enjoy thrilling rides, tasty treats, and breathtaking views of the Gulf of Mexico from the pier.
Galveston Seawall. Take a leisurely stroll or rent a bike to explore the Galveston Seawall, a 10-mile stretch of coastline offering picturesque views and access to beaches, shops, and restaurants. It's the perfect place to enjoy a sunset or simply relax by the ocean.
Reasons to Cruise Out of Galveston
There are several reasons why cruising out of Port Galveston can be a fantastic choice. Here are five reasons to consider:
1. Convenient Departure Location: Port Galveston is one of the most accessible cruise ports in the United States, particularly for those residing in Texas and nearby states.
Galveston is about a one-hour drive to Houston and two hours from Beaumont, making it easy for Texans to cruise out of Galveston without traveling too far from home.
While further away than Houston, Austin is about 4 hours from Galveston as well.
It offers a convenient departure point for travelers who want to embark on a cruise vacation without having to fly long distances or deal with extensive travel logistics.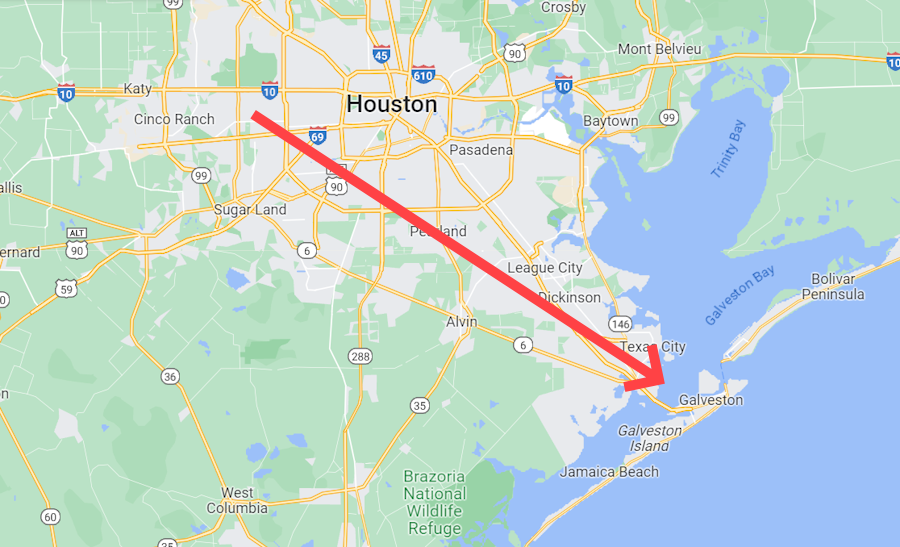 2. Diverse Itinerary Options: Port Galveston serves as a gateway to a variety of exciting cruise destinations. Whether you're interested in exploring the Western Caribbean, Eastern Caribbean, Mexico, or even transatlantic voyages, Galveston offers a range of itinerary options to suit different preferences and travel durations.
3. Vibrant Pre and Post-Cruise Experience: Galveston itself is a charming coastal city with a rich history and plenty of attractions to enjoy.
Before or after your cruise, you can explore attractions like the historic Pleasure Pier, Moody Gardens, Galveston Island Historic Pleasure Pier, or simply relax on the beautiful beaches.
Additionally, the Galveston offers numerous dining options, shopping centers, and lively entertainment venues.
4. Cruise Line Variety: Port Galveston serves as a homeport for several major cruise lines, providing you with a wide range of choices. Carnival Cruise Line has a strong presence in Galveston, offering a variety of cruise itineraries and ship sizes.
Royal Caribbean and Disney Cruise Line also operate from Galveston, giving passengers more options to select from based on their preferences and budget.
5. Family-Friendly Atmosphere: Cruises departing from Port Galveston are known for their family-friendly atmosphere. With an array of activities and amenities catering to all age groups, these cruises offer something for everyone in the family.
From kids' clubs and water parks to Broadway-style shows and gourmet dining options, there is no shortage of entertainment and relaxation for both children and adults alike.
Best Time Of The Year To Cruise Out Of Galveston
The best time of year to cruise out of Port Galveston can vary depending on your preferences and the specific cruise itinerary you are interested in. However, here are some general considerations:
Fall and Spring: The fall (September to November) and spring (March to May) seasons are often considered excellent times to cruise from Port Galveston.
During these months, the weather is typically pleasant, with milder temperatures and lower humidity compared to the peak summer months. It's a great time to enjoy outdoor activities both on the ship and at the destinations.
Winter Holidays: Cruising during the winter holidays, including Thanksgiving, Christmas, and New Year's, can be a magical experience.
Many cruise ships are decorated with festive decorations, and there are often special events and activities planned to celebrate the season. Keep in mind that these holiday cruises tend to be popular, so booking well in advance is advisable.
Off-Peak Season: The months of January and February, excluding holiday periods, are considered the off-peak season for cruising.
Prices during this time are often more affordable, and you may find fewer crowds both on the ship and at the destinations. However, be aware that the weather can be cooler, and there is a slightly higher chance of encountering rougher seas.
Summer: While summer (June to August) is a popular time for cruising, particularly for families due to school vacations, it is also the peak season for Port Galveston.
The weather is generally warm and sunny, and you have a wide selection of cruise itineraries to choose from. However, keep in mind that prices may be higher during this time, and the ports of call can be busier with more tourists.
Hurricane Season Considerations: It's important to be aware that Port Galveston falls within the hurricane-prone region of the Gulf of Mexico. The official Atlantic hurricane season runs from June 1st to November 30th, with the highest activity typically occurring between August and October.
While cruise lines have protocols in place to monitor and adjust itineraries if necessary, there is still a possibility of itinerary changes or disruptions due to severe weather conditions.
Final Thoughts on Galveston
Embarking on a cruise from Galveston not only grants you access to thrilling voyages and unforgettable experiences at sea but also allows you to explore the captivating city of Galveston itself.
With various cruise lines and itineraries to choose from, as well as a plethora of activities and attractions in Galveston, your journey is sure to be filled with adventure, relaxation, and cherished memories.
This page contains affiliate links for which we may receive financial compensation when a purchase has been made through one of our affiliate partners.
About Jonathon Hyjek
Jonathon is the tech guy behind CruiseportAdvisor.com. When he's not stuck in front of his computer, Jonathon enjoys travel & cruising (even after being on a cruise ship that caught fire - a story for another day!)