Puerto Vallarta – Mexico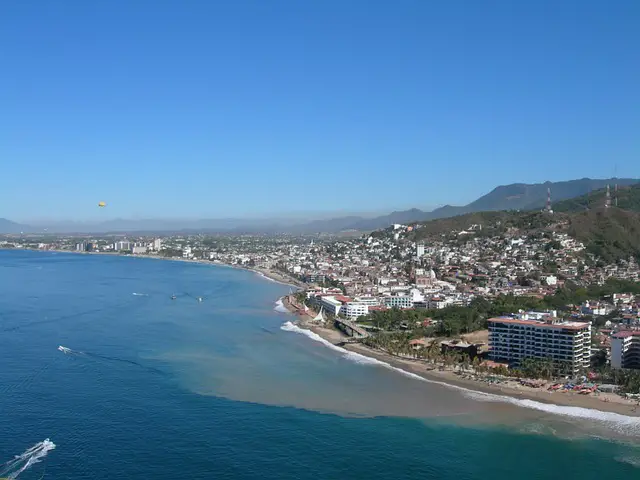 Weather:
The weather in Puerto Vallarta is often filled with sunshine and humidity. The winter months from November to May offer the best temperatures, averaging in the mid-70s F (23 C).
Currency:
Pesos are the main currency in Puerto Vallarta, however most vendors and taxis will accept U.S. Dollars. ATMs are plentiful, including at the cruise terminal where you dock.
Wireless Internet:
There are many internet/cyber cafes throughout Puerto Vallarta including several within walking distance of the Marine Terminal where you dock.
Languages:
Spanish is the primary language spoken in Puerto Vallarta, however shops and restaurants associated with the tourist industry speak English.
Where You Dock in Puerto Vallarta – Mexico
Ships dock at the Marina Vallarta Maritime Terminal, which is located three miles north of downtown Puerto Vallarta. The port area can only accommodate 3 ships docked at a time. If there are more, they will be anchored and passengers will be tendered in.
At the terminal you will find a few shops, an ATM and kisoks where you can sign up for tours.
Getting Around Puerto Vallarta – Mexico
Taxis and public buses are available just outside the cruise terminal. A taxi ride to downtown Puerto Vallarta should cost approximately $80 – $100 pesos  a ride, but the fare is negotiable (there are no posted rates or meters). Federal Zone cabs, which are allowed inside the port gates may cost you more than taking a yellow cab which are available outside the gates.
The bus fare is $7.50 pesos (less than 1 U.S. Dollar) per person, per ride (there are no transfers, so you have to pay for each ride). Exact change is needed  Taking a bus marked "Centro" heading south will take you downtown. Don't take it if it says both "centro" and "tunel" as it will bypass downtown.  To get back to the ship, take a bus marked "Marina Vallarta," "Marriott," or "Westin."
On foot is the most popular way to explore downtown Puerto Vallarta, the seaside boardwalk called Malecon, known for its sculptures, and the Old Town (Romantic Zone).