Puerto Vallarta – Mexico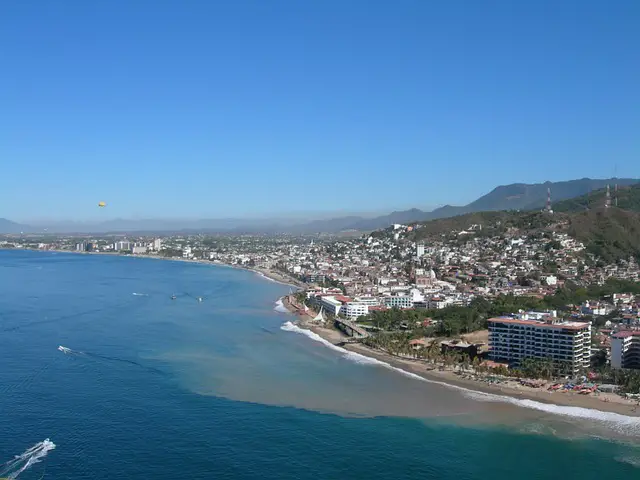 A resort town on Mexico's Pacific coast, Puerto Vallarta is known for its beaches and nightlife. 
Located in the State of Jalisco, the town is centered within a large bay called Bay of Banderas (Bay of Flags). At the same latitude as Hawaii, which is just about six and a half feet above sea level, Puerto Vallarta has a warm, tropical climate year-round.
 The Sierra Madre mountains curve around the bay and Mexican colonial architecture, lush jungles and the secluded nature preserves offer both relaxation and adventure in Puerto Vallarta. 
During the 16th century, Spanish soldiers would land on the bay's beach to replenish their supplies of water, firewood and fresh food. At that time, it was considered a safe harbor for ships returning from the Philippines to take refuge in case of pirate attacks. 
Captain Pedro de Uanmuno first proposed a settlement in the area in 1587 after a trip from the Phillippines. A shipyard was built in the bay in 1644 and that site today is Puerto Vallarta. 
The modern town dates from the mid-1880s and the city grew rapidly because of the banana plantations grown on the 70,000 acres of land purchased by the Montgomery Fruit Company. 
Fast forward to 1963 and the arrival at Puerto Vallarta of Hollywood and the production of The Night of the Iguana starring Richard Burton, Elizabeth Taylor and Ava Gardner. The cast and crew were so enamored with the beauty of Puerto Vallarta that Richard Burton and director John Huston both purchased homes there. Their presence also attracted paparazzi and made international headlines that helped launch the area into a world-famous tourist destination.  
Today, Puerto Vallarta is famous for its cosmopolitan nightlife that encompasses the city along its cobbled streets. There are bars, cafes and nightclubs all over the city. Sunset is a favorite time in the city as Puerto Vallarta is famous for its spectacular sunsets. The tropical atmosphere diffuses the light to create a "green flash" from the setting sun and the town is bathed in pink and gold light.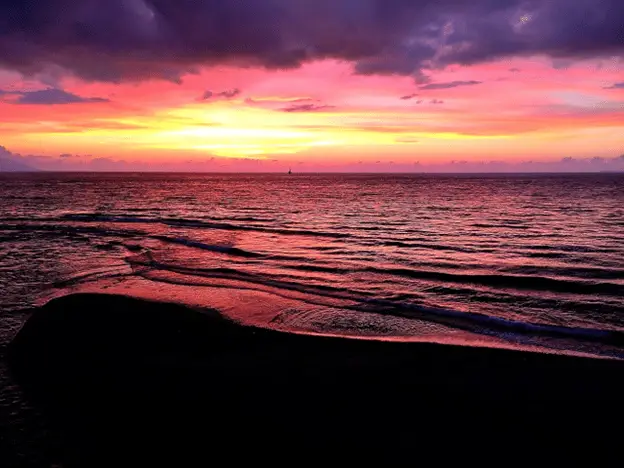 Photo from The Magical Sunsets of Mexico's Puerto Vallarta – My quest blog of Henry Lewis
Weather:
The weather in Puerto Vallarta is often filled with sunshine and humidity. The winter months from November to May offer the best temperatures, averaging in the mid-70s F (23 C).
Currency:
Pesos are the main currency in Puerto Vallarta, however most vendors and taxis will accept U.S. Dollars. ATMs are plentiful, including at the cruise terminal where you dock.
Wireless Internet:
There are many internet/cyber cafes throughout Puerto Vallarta including several within walking distance of the Marine Terminal where you dock.
Languages:
Spanish is the primary language spoken in Puerto Vallarta, however shops and restaurants associated with the tourist industry speak English.
Where You Dock in Puerto Vallarta – Mexico
Ships dock at the Marina Vallarta Maritime Terminal, which is located three miles north of the famed Malecon Puerto Vallarta, which is an area with beachside boardwalk, shops and restaurants. The port area can only accommodate 3 ships docked at a time. If there are more, they will be anchored and passengers will be tendered in.
At the terminal you will find a few shops at the Puerto Magico, an ATM and kisoks where you can book excursions and tours.
Getting Around Puerto Vallarta – Mexico
Taxis and public buses are available just outside the cruise terminal. A taxi ride to downtown Puerto Vallarta should cost approximately $80 – $100 pesos  a ride, but the fare is negotiable (there are no posted rates or meters). Federal Zone cabs, which are allowed inside the port gates may cost you more than taking a yellow cab which are available outside the gates.
The bus fare is $7.50 pesos (less than 1 U.S. Dollar) per person, per ride (there are no transfers, so you have to pay for each ride). Exact change is needed  Taking a bus marked "Centro" heading south will take you downtown. Don't take it if it says both "centro" and "tunel" as it will bypass downtown.  To get back to the ship, take a bus marked "Marina Vallarta," "Marriott," or "Westin."
On foot is the most popular way to explore downtown Puerto Vallarta, the seaside boardwalk called Malecon, known for its sculptures, and the Old Town (Romantic Zone).
Shopping In Puerto Vallarta – Mexico
Mexico is known for its silver jewelry and brightly colored clothing and textiles. Puerto Vallarta gets lots of tourists each year, and so there are quite a few shopping opportunities. Hand blown glass and Talavera pottery are favorites along with Mexican sarongs in festive colors and patterns. Tequila is synonymous with Mexico, and there are shops whose sole product is various types and flavors of the drink.
This entertainment and shopping area is located right at the port with a few touristy stores and a couple of food venues.
This popular mall in Puerto Vallarta has high-end shopping and is basically across from the cruise port, depending on where you dock.  There are restaurants and underground parking and Walmart next door if you need to pick up some essentials. 
The Malecon is lined with shops that sell a vast variety of items. The Hichol art, pictured above, is a unique art form from the Sierra Madres. Besides various shops, you will also find along the Malecon, numerous restaurants, tequila bars and statues that show the regional culture of Mexico.
If you are heading to the Malecon, go a little further south and visit the Mercado Municipal. Often referred to as a farmers market, you will find handicrafts, souvenirs, clothing, textiles, leather goods, jewelry and everything in between. There are also food areas with Mexican dishes. It is open daily. This short video shows the walk from the Malecon to the Mercado.
Dining In Puerto Vallarta – Mexico
Because of their close proximity to the sea, the Mexican fare in Puerto Vallarta combines Mexican standards with seafood ingredients. Ceviche is found at many restaurants and is a combination of fresh raw fish, octopus or shrimp. These are cured in citrus juices, herbs, chili peppers, chopped onions and other seasoning. 
Birria is a meat stew that is marinated in a combination of herbs, spices and chilis and served on a tortilla. This combination can vary, and so the taste can be greatly different from one restaurant to another.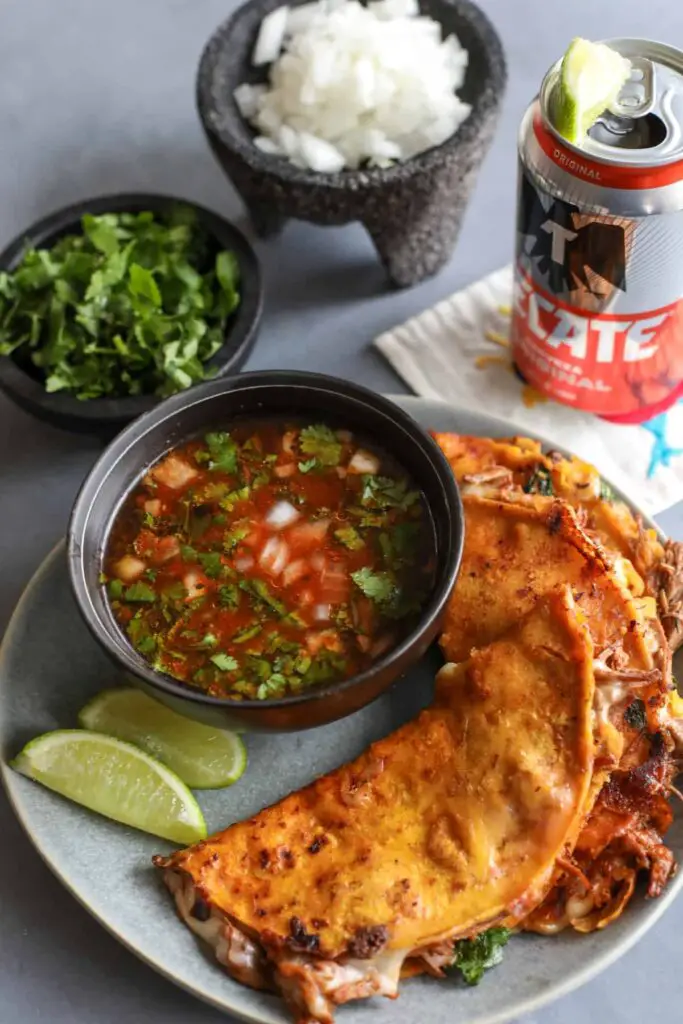 Found at many of the street vendor shops, tacos al pastor are prevalent throughout Puerto Vallarta. Inspired by Lebanese immigrants, the meat is marinated and slow cooked on a spit. The meat is commonly pork that has been marinated in lime juices, spices, herbs and chilis. 
Chilaquiles are found throughout Mexico, not just in Puerto Vallarta, and are a popular choice for breakfast. Crispy tortilla chips are lathered in red or green sauce and are served with chicken or beef and tipped with fried eggs, onions, cream, avocado and cheese.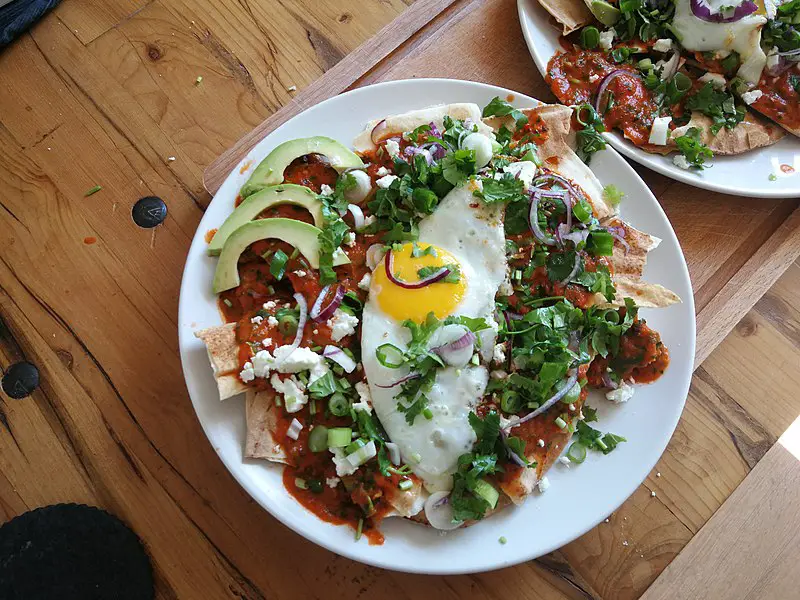 Restaurants Near the Port
Blake's Bar
This restaurant is located within the cruise terminal – Puerto Magico – and offers bar food, sports on tv and live entertainment. There is plenty of indoor and outdoor seating, with views of the bay.
At this spot, you can grab pizza, nachos, shawarma, burgers, drinks and dessert from various vendors. They have taco, sushi and lots in between. Much like a food court at a mall, the seating at this venue is outdoors.
Gallerias Mall – just north of the port
Gallerias has a food court with standard fast food options including Burger King, Carl's Jr. Chili's, McDonalds and Starbucks but there is also a sit-down steakhouse and seafood restaurant Maricos El Memin on the property.
Peninsula Plaza Vallarta – 0.6 miles south of port
Located at the entrance to a posh condo complex, this plaza has a few restaurants and shops. Starbucks is located here as well as McCarthy's Irish Pub and Porfrio's, and upscale Mexican restaurant.
 

 

View this post on Instagram

 
Restaurants near the Malecon
This authentic Mexican restaurant wants to highlight Mexico's cultural and culinary history with the ingredients of corn, agave and chilis and pairs amazing views with exceptional service. Highly rated, Xolo uses local and fresh products to create delicious breakfasts, lunches, dinners, and drinks, and has Mariachi night on Fridays.
The views of Playa Los Muertos are priceless with this beach-side restaurant which features  lots of seafood from the waters off Mexico. El Dorado offers fried calamari, red snapper ceviche, tuna poke, stone crab cakes and grilled Pacific octopus. You will also be able to order lobster and bone marrow tacos, salmon with ginger and lemongrass and seared scallops. If  you prefer chicken or steak,
A bit more elegant dining can be found at Cafe des Artistes. Grilled meat and vegetarian dishes are paired with chamber music and a garden terrace. The restaurant touts itself as French cuisine with Mexican inspiration. Some of the main dishes are scaled bass with potatoes, marinated octopus with chicatanas, short rib and carbon beef fillet and suckling lamb. They also have a wine list to pair with your entrees.
Things To Do in Puerto Vallarta – Mexico
Visit the Malecon
The Malecon is located about 3 miles south of the cruise port, but is the place to be in Puerto Vallarta. A quick cab ride from the terminal will take you to this beachside boardwalk area with its shops and restaurants. The area, once you're there is very walkable. Take a look at this tour by Tony from La Lido Loca:
Head to the Beach
Playa de Oro – closest to the port
Spanish for Golden Beach, Playa de Oro is the closest beach to the cruise port. It's located along the "Hotel Zone" which means finding a public access point can be kind of tricky, but the closest one is at the harbor entrance, between the Crown Paradise Club resort and the harbor. There is also one off of Av. de las Garcas, on Queztal, between the Icon Vallarta and PuntoMar Beach Club. This video below will give you an idea of what to expect.
Playa de Los Muertos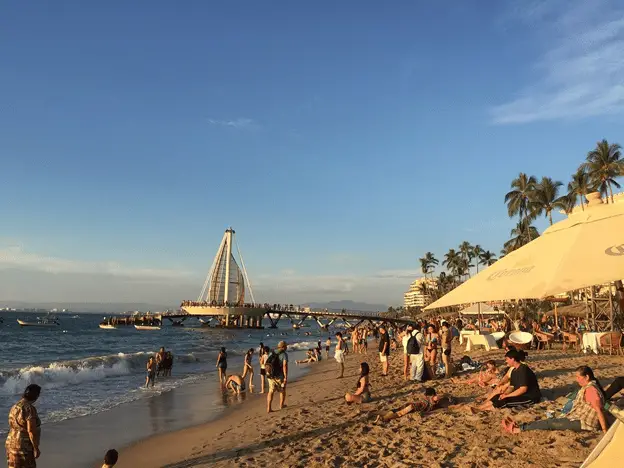 Even though the name of this beach translates to "Dead Man's Beach", this is a well-visited and popular beach in Puerto Vallarta. It is located within walking distance of the Malecon boardwalk. Over a mile long, it is popular for swimming, windsurfing and snorkeling.
Conchas China Beach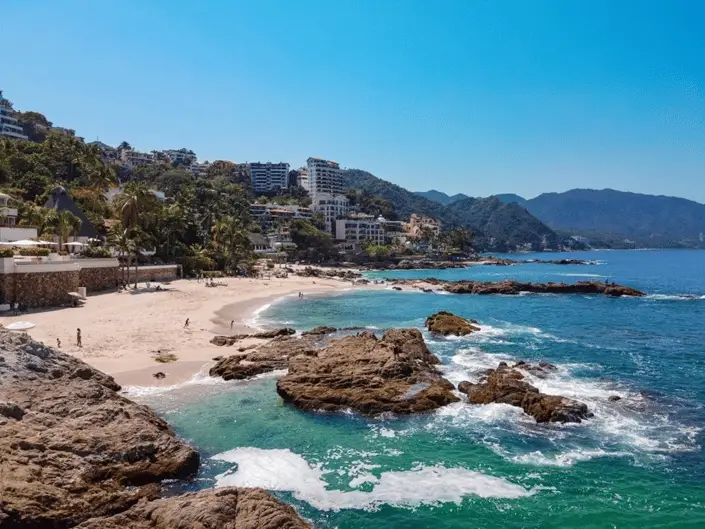 Located at the southern end of Playa de Los Muertos, this beach is in a natural cove with a sandy beach and large rock formations. With clear visibility, it is easy to spot the various creatures that like to inhabit the pools around the rock formations. There are no amenities here, but it is a great place to spend an afternoon.
Resort Day Pass
Soak up some sun in luxury with a day pass at a beach resort. There's something for everyone whether you want to lie on the beach with a frosty drink in hand, read by the pool, relax in the spa, or work up a sweat with a game of beach volleyball. Check out the all the options with ResortPass!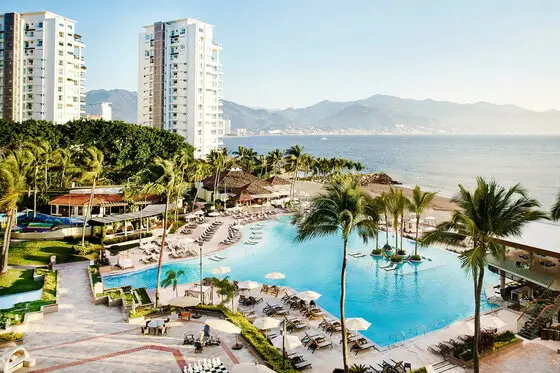 This beautiful Catholic church is impressive to see. It is open throughout the day, every day. Built between 1930 and 1940, this remarkable building is in the center of the town square. The church has a neoclassical structure, and a hint of baroque style. Extremely important to Mexican society, Our Lady of Guadalupe is revered by the Mexican people.
Just walking in and smelling all the good smells in this store is a treat. This chocolate specialty shop has a wide variety of chocolates, including chocolate tea. If you have time, take one of their chocolate workshops where you can make your own delicious treats.
Mirador de la Cruz (Hill of the Cross Viewpoint)
This popular tourist spot offers amazing views of the city and the bay, and is a relatively short hike, but there are about a lot steps to climb before reaching the peak. Try to go when it's not in the heat of the day and take a bottle of water with you. There is a cable car for part of the climb, but it doesn't seem to be consistently working.  If you choose to go, the most direct way is to the take Abasolo Street from the Malecon. Click here for more details.
Also, this video gives you a good idea of what to expect.:
Parque Nacional Marino Los Arcos de Mismaloya (Los Arcos Marine Park) – 10 miles from cruise port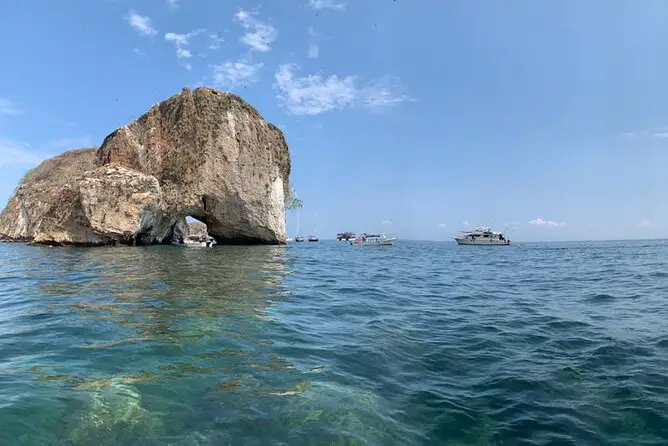 You can take a snorkeling tour of the park and swim around Los Arcos (pictured above). There are marine birds, colorful fish and coral reefs. Guests have said that the best time to visit is earlier in the day before the rush. You can also paddleboard in the waters around these spectacular rocks. Check out this snorkeling tour to the National Park, which includes snorkel gear, a light lunch, and park admission!
Top Tours & Excursions In Puerto Vallarta – Mexico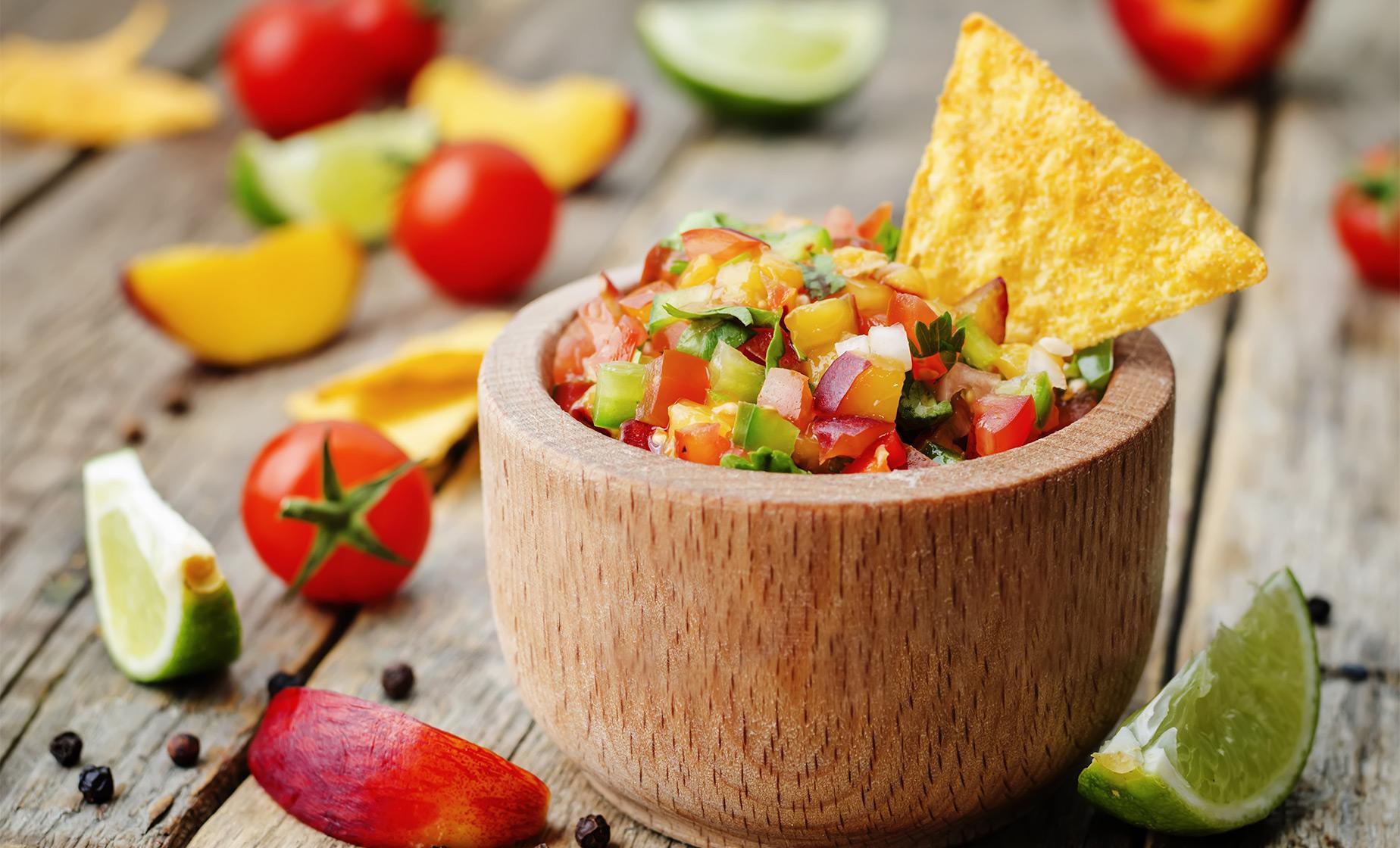 Private Cooking Class - Puerto Vallarta Join your host Helene for a hands-on cooking experience in her spacious, open kitchen and learn to cook an authentic Jaliscan meal. She loves recreating food that you would find on the streets of Puerto Vallarta with its varieties of chilies and different flavors and will teach you to do the same. Your menu may vary based on time of year since seasonal ingredients are used but may include dishes such as a seafood ceviche, fried whole snapper, c...
Duration: 5.5 Hours Activity Level: Easy Note: Groups of 6 max. Wheelchair Accessibility: No Food: Included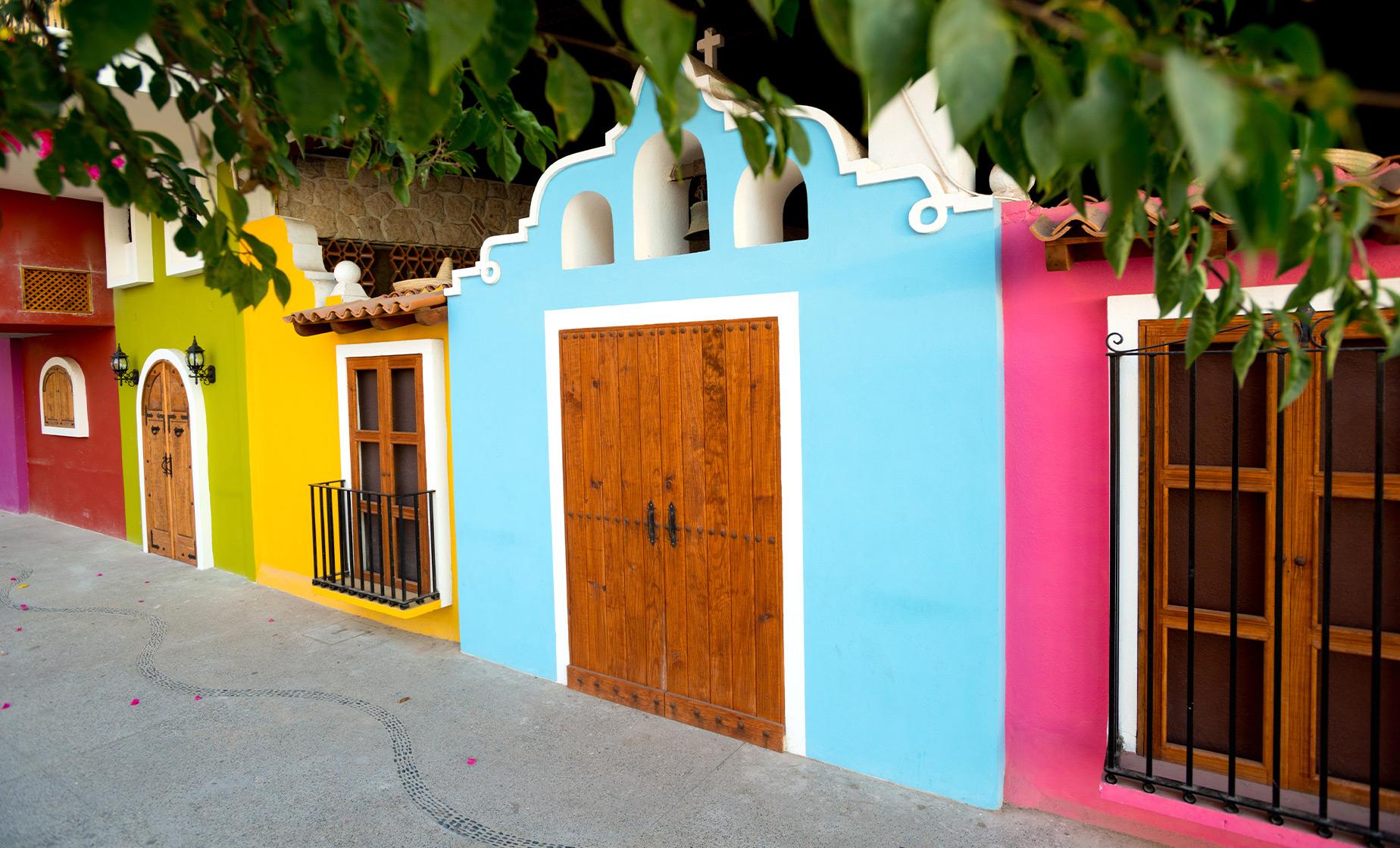 Exclusive Puerto Vallarta City Tour Join your certified local guide for an in-depth tour of Puerto Vallarta by air-conditioned vehicle. Puerto Vallarta is a curious mix of ancient culture and modern life. You will visit one of the most famous icons of the city, The Church of the Virgin of Guadalupe, located right in the middle of cobblestone streets and old adobe houses with their red tile roofs. In downtown Puerto Vallarta, explore the main plaza, the Mercado, and Malecon, where...
Duration: 5 Hours Activity Level: Easy Note: Several sites located on hilly terrain. Wheelchair Accessibility: No Food: Lunch included