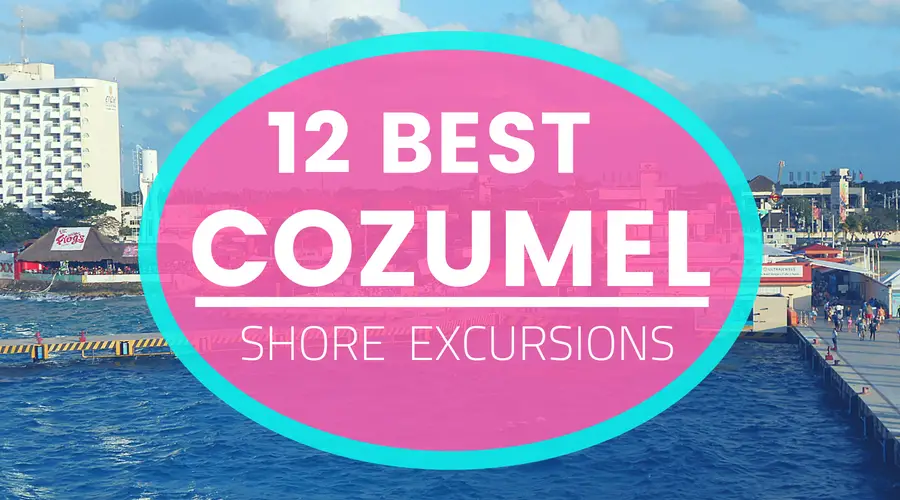 Cozumel Mexico is the most popular cruise destination in the Caribbean, with over 3 million visitors annually and a favorite among the major cruise lines.
Taking a shore excursion during your time here is definitely worth it, no matter the excursion you choose.
Cozumel itself is an island off the coast of Playa del Carmen Mexico, with 3 cruise ship ports.
The first and most popular cruise terminal in Cozumel is the International Pier, located about 3 miles from the downtown area of San Miguel. Filled with shops and restaurants, it's a wonderful gateway to your visit to Cozumel.
The second pier is located in downtown San Miguel, which is the largest city on Cozumel island. The pier is directly across from shopping, restaurants, a Starbucks and is a popular spot to catch a taxi for a tour of the island.
The third cruise terminal on Cozumel, Puerta Maya, is used only by Carnival Cruise Lines. This exciting port is filled with over 50 shops and restaurants and is your gateway to your Cozumel shore excursion.
Cozumel in general is a safe island with most living on the island employed in the tourism industry. It's far enough away from the mainland that anyone wanting to cause trouble with petty crime will not make the effort or expense to get over to Cozumel.
Touring around the island without a shore excursion or group tour is feasible and safe, unlike other destinations in Mexico, however, if you want to make the most of your visit to Cozumel, a shore excursion is suggested.
Below we have compiled a list of the 12 BEST COZUMEL SHORE EXCURSIONS, provided by the largest non-cruiseline shore excursions company, Shore Excursions Group.
#1. Mayan Ruins of Tulum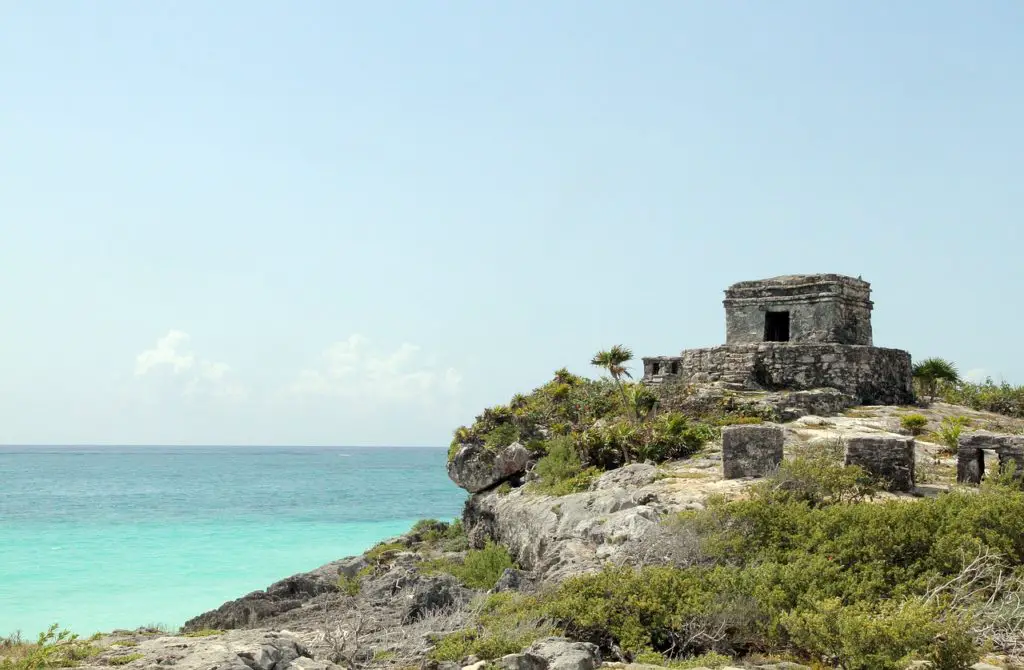 Visit an ancient Mayan city, the only one built on a coastline! A 45-minute ferry ride, followed by an air-conditioned coach bus ride will take you to this ancient city.
Located across on the mainland near Playa del Carmen where you can explore ruins, walls, temples all with a professional guide giving you a full overview of the history of the ruins. For any history buff, this 2 hour tour of the ruins is not to be missed!
Click here to get more info on the Mayan Ruins of Tulum excursion shore excursion
#2. Cozumel Jeep & Beach Adventure
This 5 hour tour has it all. Adventure, swimming, snorkeling, sightseeing & food! What more could you want?  The adventure begins by being paired with 2 others (4 people per Jeep) as you begin your guided tour of the island.
Follow paved roads, dirt paths and sandy terrain, visiting multiple sights of interest around Cozumel along the way.
A highlight of this Cozumel shore excursion is a stop at Punta Sur Bay where you can take in the beauty, either by relaxing on the beach, swimming or snorkeling 100 yards out to a shallow reef.
Following your beach and snorkeling adventure, head over to a beautiful beach resort for a late afternoon lunch and drink and then back to the ship
Click here to get more info on the Cozumel Jeep & Beach Adventure shore excursion
#3. Minisub Dive Tour
This 30 minute underwater tour is an experience not soon forgotten! After receiving a few tips to ensure your safety underwater, you will enter a tiny one-person submarine and begin your underwater adventure.
Just 15 to 20 feet below the surface of the water is a whole new world: colorful fish, plant life, and coral formations. If you've dreamed about being Jacques Cousteau, now is your chance!
Click here to get more info on the Minisub Dive Tour shore excursion
#4. Cozumel Electric Bike Ride & Snorkel
Get some exercise by pedalling your way around Cozumel on this guided tour, or let the state-of-the-art electric motor do the work for you.
Either way, you will enjoy the sights, sounds, and smells as you tour the island with a professional guide to show you around. Stop at a local bar/restaurant for lunch and drink.
The tour also includes a stop at Sky Reef for a 45 minute guided snorkel. See underwater life come alive in vibrant color. This 3-hour tour will be a highlight of your time in Cozumel.
Click here to get more info on the Cozumel Electric Bike Ride & Snorkel shore excursion
#5. Buggy Island Overview & Snorkel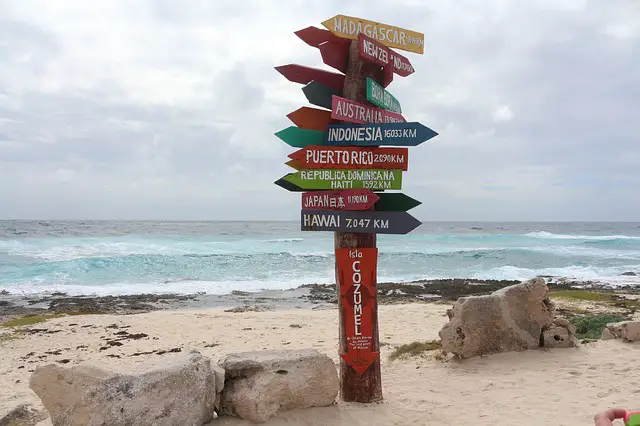 Jump into a 4 seater Dune Buggy and tour Cozumel in this fun, exciting vehicle.
During your excursion, you will tour ancient ruins, a historic town, drive along the scenic coastline and stop for a guide snorkel tour at SkyReef Beach Club.
Experience local culture, dive into local, traditional cuisine and enjoy this 4.5-hour excursion before heading back to the ship.
For guests with mobility issues, this tour may be a perfect fit as folding wheelchairs and mobility aids can be taken along, and walking is minimal.
Click here to get more info on the Buggy Island Overview & Snorkel shore excursion
#6. Flavors of Mexico: Chocolate, Tequila & Tacos!
If you didn't get enough to eat on the ship and you have a flair for local cuisine, this tour is for you!
This excursion takes you to Discover Mexico Park where you will take part in a hands-on chocolate-making workshop, followed by a Tequila tour and presentation on the Tequila making process.
A visit to the Popular Museum of Art will immerse you in the Mexican art scene with colorful mosaics and works of art from local artists.
And, last but certainly not least, a Taco buffet and drinks will top off this exciting shore excursion.
Click here to get more information on the Flavors of Mexico shore excursion
#7. Atlantis Submarine Adventure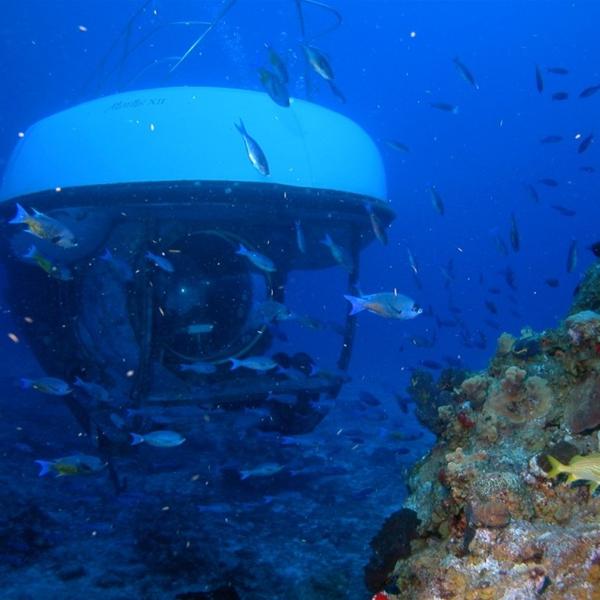 Ever dreamed of cruising underwater in a submarine? Now is your chance! This exciting excursion will take you in a ferry, 15 minutes out to sea, where you will board a submarine.
Once inside this US Coast Guard certified submarine you will descend 100 feet and have the chance to experience a whole new world that few will ever see!
This 2 hour excursion is an experience you will never forget – You're welcome to bring along your camera to help you remember the incredible sights!
Click here to get more information on the Atlantis Submarine Adventure shore excursion
#8. Dolphin Swim Adventure at Chankanaab National Marine Park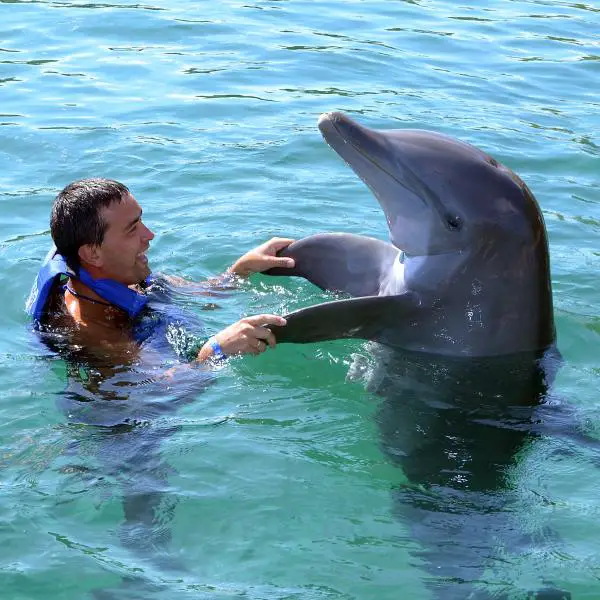 Dolphins are some of the most intelligent mammals that live in the ocean and now is your chance to interact with them, up close!
During this excursion, you will learn about dolphins, their habitat, and behavior and then it's time to get your life jacket on.
Now you're ready to get in the water and actually swim with the dolphins!
For 90 minutes you will interact with the dolphins, swim together, and be amazed as they communicate with you. This 5-star excursion won't disappoint!
Click here to get more information on the Dolphin Swim Adventure shore excursion
#9. ATV Adventure to Jade Caverns
Enjoy this 2-hour off-road adventure on your very own ATV. After suiting up in protective gear, you're off to traverse the jungle and visit a Mayan coral cave.
Stop for a refreshing swim and admire stalactite formations and learn about the natives who previously lived in these areas many years ago.
This 3 hour ATV Adventure is the perfect way to see the jungle of Cozumel Mexico!
Click here to get more information on the ATV Adventure to Jade Caverns shore excursion
#10. Manatee Swim and Chankanaab Park
Swimming with Dolphins is popular, but what about swimming with Manatees? This unique shore excursion lets you swim with these massive 1300 pound gentle creatures.
While the Manatee swimming portion of this excursion only lasts 15 minutes, the Chankanaab National Marine Park offers many more activities that you're welcome to take part in, including swimming, snorkeling, visit the museum or just relax on the beach.
This is included in the cost of your shore excursion.
Click here to get more information on the Manatee Swim & Chankanaab Park shore excursion
#11. Playa Uvas Beach Getaway (Beverages & Food)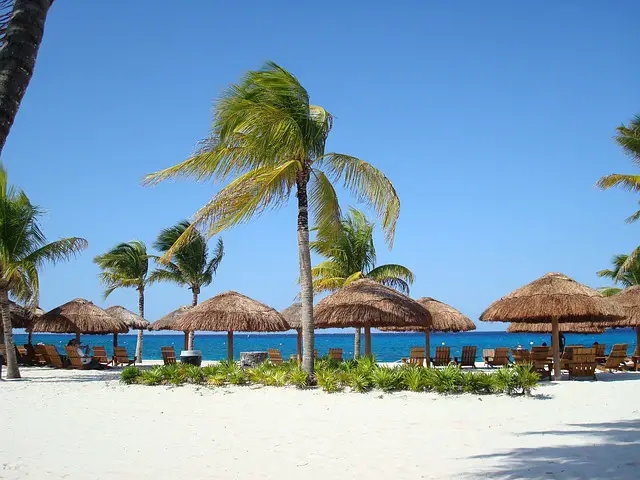 Prefer to relax at a breathtaking beach with a drink in your hand? This excursion is for you!
Spend the day at the resort being treated like royalty, with abundant food and drinks as you soak up the sun in this beautiful setting.
But – just because you enjoy relaxing, doesn't mean there's nothing to do! Take part in a 30 minute guided snorkel or a kayak tour to help burn off those extra cruise calories.
Click here to get more information on the Playa Uvas Beach Getaway shore excursion
#12. Cozumel Shore Snorkel & Lunch
Snorkel in Cozumel once and you will see why this is one of the premier snorkeling destinations in the world! You don't have to travel far from shore to see spectacular marine life including colorful fish, coral reefs, and plant life.
Don't worry if you've never snorkeled before – This particular excursion is designed with beginners in mind. Equipment is provided as well as professional instruction before entering the water.
A Mexican-themed beach lunch is included in this 2-hour excursion, before heading back to the ship.
Click here to get more information on the Cozumel Shore Snorkel & Lunch excursion
When your ship stops in Cozumel – Get out and explore!
Book a shore excursion, walk around, enjoy the beautiful weather, go shopping and so much more. It's no wonder Cozumel is the top cruise destination in the Caribbean.
This page contains affiliate links for which we may receive financial compensation when a purchase has been made through one of our affiliate partners.