Military personnel, whether active, retired, or veteran, make many sacrifices to serve their country. As an acknowledgment of these sacrifices, most cruise lines offer some form of discount to members of the military.
The perks from a cruise line for being a member of the military can come in the form of discounts, special rates, or onboard credits, depending on the line.
From knowing the different types of discounts available to understanding the best way to book a cruise, this guide will help you find a cruise that offers military discounts.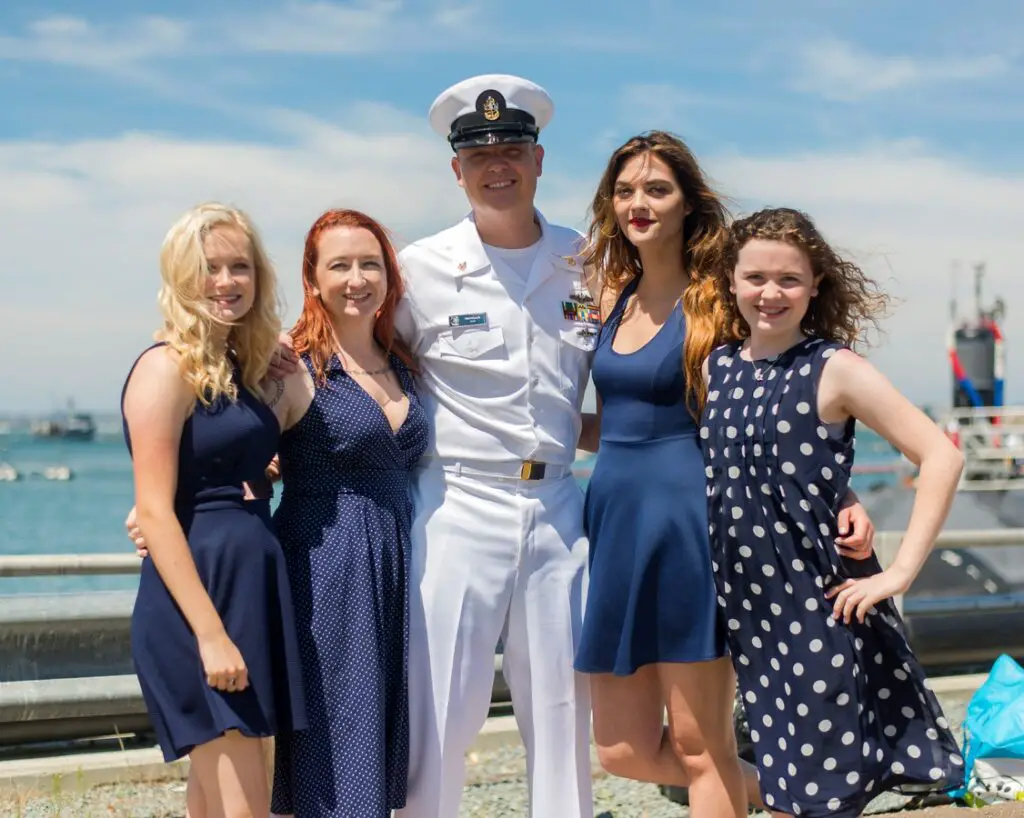 Qualifications For Military Discounts
Military discounts are given to those who qualify, so you must meet certain requirements. While the types of requirements might vary between cruise lines, generally the standards you will need to meet are listed below.
An individual must be classified as one of the following:
1. Active personnel currently serving in the Canadian National Defense, United States Army, Navy, Air Force, Marines, Coast Guard, National Guard, or Reserves.
2. Retired from any of the divisions listed above. The definition of "retired" is a person with a minimum of 20 years of service, medically retired or 100% disabled.
3. Veterans with an Honorable Discharge that served a minimum of 2 years, or served 6 months in an active war zone, in any of the United States services listed above.
4. Spouses of actively deployed or deceased military personnel are eligible to book one stateroom as long as the eligible spouse is occupying the stateroom.
To be able to receive a military discount, you must present proper identification. That identification is usually in the form of a United States Uniformed Service white identification card for US military personnel.
For Canadian personnel, it is a white N.D.21 identification card with a red Canadian flag displayed for Canadian National Defense.  You will be asked to present your card at the time of check-in and again at embarkation.
For specific requirements, check the cruise line website that you are interested in sailing with for more details.
How to Find Military Discounts
Finding military discounts for cruises is as simple as logging on to the cruise line's website or calling the cruise line directly.
The best place for accurate and up-to-date information on military discounts is with the individual cruise line. It may take a bit of your time to research a particular line, but would be worth it to save some money.
Here are some of the cruise lines that offer military discounts:
In November of 2022, NCL launched their first-ever Military Appreciation Program. Designed to benefit active and retired U.S. military members and their spouses, the program has discounts across the company's 18-ship fleet.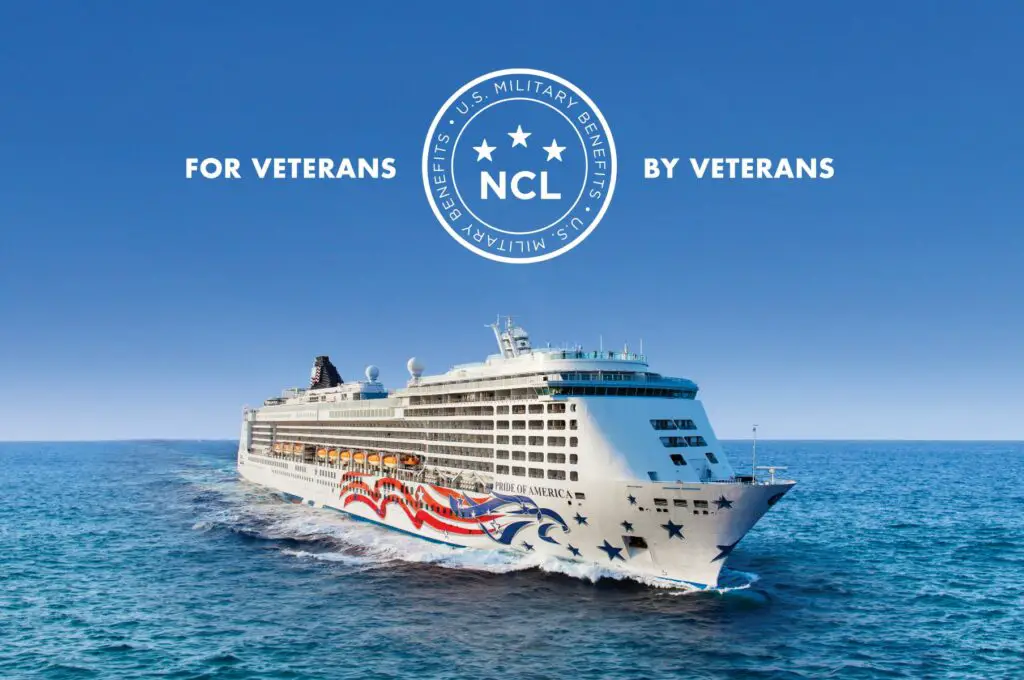 NCL's program will give eligible military personnel a 10% discount on their cruise fare. This program can be combined with their Free At Sea offer.
Carnival offers reduced rates to military personnel. In addition to that there are deals that are offered in May and November for Memorial and Veteran's Day.
Some of the offers are for discounted fates, complimentary cabin upgrades and/or onboard credit. Contact the cruise line for specifics either online or at 1-800-764-7419.
Royal will occasionally offer military rates (not a discount) on select bookings throughout the year. The rate might only apply to specific cabins on select sailings.
There are times when the rate can be a very decent 40%, but you will need to do some research for times and ships. For the specifics, it would be best to call the cruise line at 1-866-562-7625 as the website does not offer the information.
MSC has offers for active and retired military personnel that are up to 10% off almost all sailings. A 5% discount is offered on interior and ocean-view cabins, while 10% is offered on balcony, suite and MSC Yacht Club staterooms.
On MSC, parents, parents-in-law and dependent children of active and retired military personnel also qualify for the discount. MSC's Civil Service discount program offers police and firefighters discounts, too. 
Contact the cruise line for specifics either online or at 1-833-241-5905.
While Princess does not offer a discount, they do offer up to $250 on board credit to active and veteran members of the U.S. and Canadian militaries. The credit can be used on any cruise at any time of the year, so that does make it convenient.
Princess gives out the credit in this manner: $50 for sailings of six days or less, $100 for siblings of 7 to 13 days and $250 for sailings two weeks in length or longer.
Contact the cruise line for specifics either online or at 1-800-774-6237.
Disney Cruise Lines offer military rates on select Disney cruises and are valid for new bookings only. Check the information out here: Disney Cruise Military rates.
As this rate is offered on select cruises, it is best to call the cruise line for assistance with booking at 1-800-951-3532.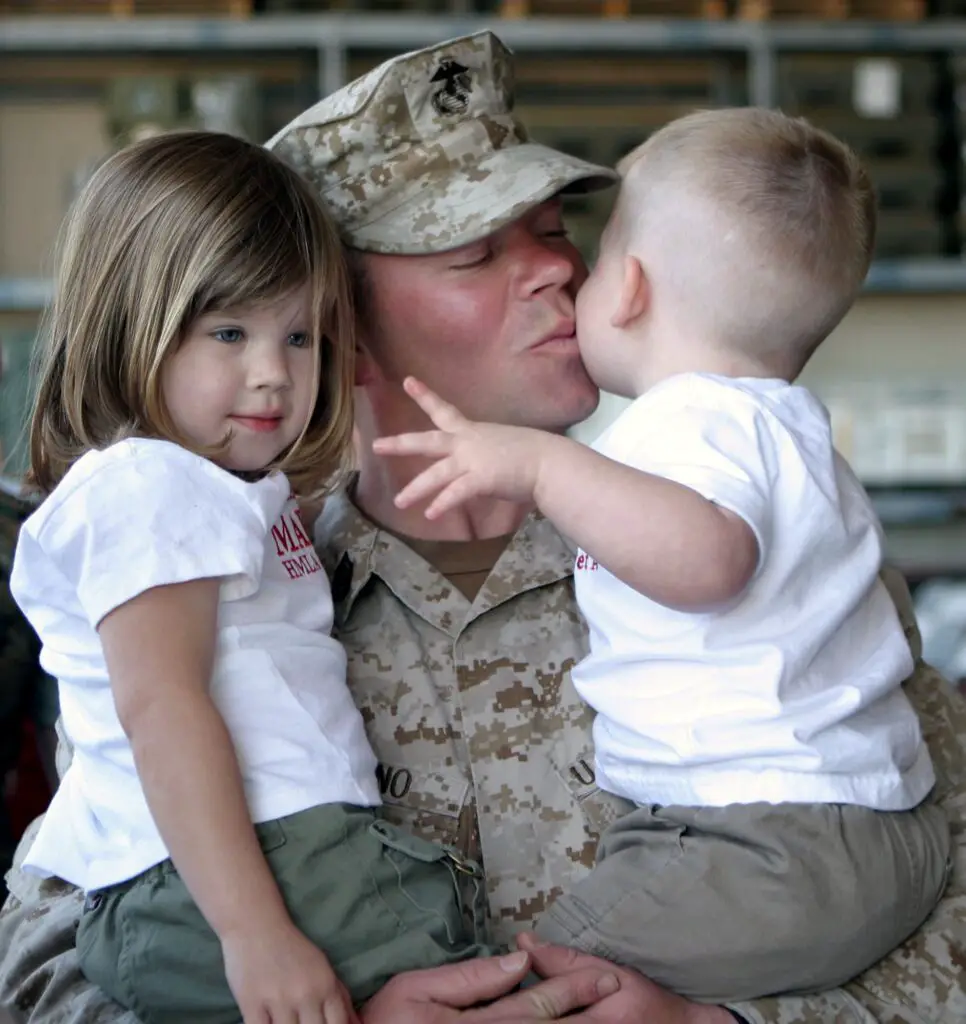 Paperwork Needed For Military Discounts
Whatever cruise line you decide to sail with, in order to receive your military discount or credit, you will need to provide the line with proper paperwork.
You will be asked to provide relevant documents that may include:
Military or dependent ID
Current LES (leave and earnings statement)
Copy of retirement papers (Form DD214 or DD256)
Proof of Honorable Discharge (Form DD214)
Depending on the cruise line, you may need to provide proof of military service at the time you book your cruise and again at check-in. Plan on carrying those relevant documents with you on embarkation day.
Final Thoughts
Cruising can be a relaxing vacation option for military members and their families, as it is a way to spend quality time together and a wonderful way to make memories that will last a lifetime.
A cruise takes care of all those everyday chores for you. You have your own lodgings, food is plentiful, varied and cooked for you. No dishes, no housekeeping, no outside distractions.
There is a variety of activities and entertainment onboard to keep you busy, or you can sit and soak up the sun on the deck. A cruise allows you to concentrate on yourself and your family and re-energize.
This page contains affiliate links for which we may receive financial compensation when a purchase has been made through one of our affiliate partners.
About
Joy is the Co-Founder & Content Manager/Expert for CruisePortAdvisor.com and one of the founders of the site. She loves to travel, sing & bake.