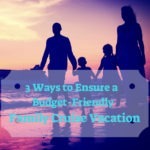 Three Ways to Ensure a Budget-Friendly Family Cruise Vacation
Last updated on October 6th, 2022 at 09:23 am
If you're planning a family cruise vacation, you'll need to budget at least $100 per day per person, exclusive of airfares, according to Tripsavvy.
While this has been the standard pricing across the board, more cruise companies are charging extra for items that used to be included in the standard pricing. However, this doesn't mean you can't make more savings even as you plan to enjoy the ultimate cruise experience.
Of course, the first step begins with choosing a dream cruise destination like Canada, the Caribbean or Hawaii and knowing what to expect so you can take advantage of all available opportunities to save money. 
Here are three ways to ensure you have a budget-friendly cruise vacation. 
Opt for a Shorter Sailing
Up to 30% of Americans wish to go on a cruise vacation. While planning for an extended cruise trip is great, the budget involved is quite high. How about starting out with a shorter sailing option, like a week-long cruise? In fact, taking a four or five-day cruise yields greater savings than a week-long cruise trip.
While it all depends on how well you've planned to finance your cruise vacation, opting for shorter cruises is a clever way to squeeze in a quick but great getaway without overstretching your overall travel budget. Many cruise companies plan week-long trips from locations like California to Florida or the Caribbean Islands to Mexico.
With cruises averaging between $100-150 per person, booking such trips with your family can help you cut your travel costs in half.
Design Your Own DIY Shore Excursions
Instead of opting for one of the shore excursions that cruise lines offer, consider saving some money by planning a few DIY family-friendly activities ashore with an independent tour company well in advance.
While some cruise lines include unlimited shore excursions into their rates, you'll likely end paying much more than you would if you planned the excursions yourself. Do some research before booking your trip to determine if you can visit top attractions on your own if you book with an operator.  With kids, most of these independent shore excursions will offer great discounts, saving you even more money.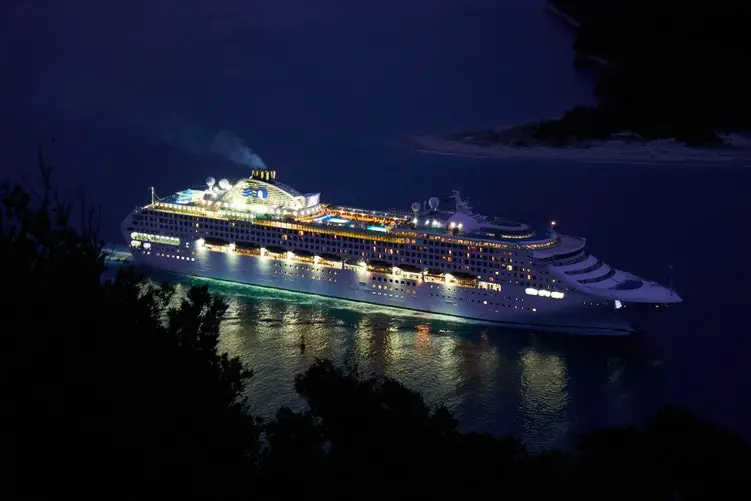 Look Out for Cost-Friendly Packages
With the unexpected pricing for everything from fitness classes to sodas and meals at alternative restaurants, it's easy to see why anyone without prior knowledge can end racking up a hefty cost for a cruise vacation.
To ensure a budget-friendly cruise vacation, make sure to look out for cost-friendly packages like an unlimited soda package instead of buying beverages a-la-carte.
If you want to stay connected throughout your cruise vacation, opt for a Wifi connection package instead of paying on-the-go at a rate of 75 cents a minute. Going for vacation packages helps you land the best value deals and mitigate high fees.
While taking these steps with definitely help you save while planning your family cruise vacation, seeking out a cruise line that best suits you and your family's individual needs is what matters most.
Make sure you have lots of exciting activities to keep you all engaged. Cruise lines like Carnival, Royal Caribbean and Disney are known for their abundance of activities for the whole family!
This page contains affiliate links for which we may receive financial compensation when a purchase has been made through one of our affiliate partners.