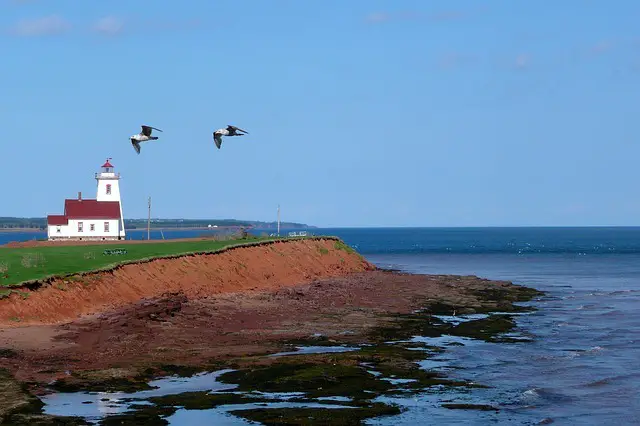 Charlottetown is the capital city of Canada's smallest province, Prince Edward Island. P.E.I. is known for its hospitality, beautiful green hills and red dirt roads, potatoes, Anne of Green Gables, and amazing seafood. Charlottetown is big city and small town rolled into one.
See All Charlottetown Excursions
Where You Dock in Charlottetown – Prince Edward Island
The Port of Charlottetown is located in downtown Charlottetown, and is within walking distance of shops and restaurants.
The cruise terminal has a few souvenir vendors and a small cafe.
From here you can catch a taxi to go exploring, or meet up with your excursion group.
Getting Around Charlottetown – Prince Edward Island
Charlottetown is a very walkable city, and the cruise terminal is located in Charlottetown's downtown area.
Taxis within PEI are government-regulated and a taxi fare within Charlottetown proper will run between $6-9 CDN. Drivers will also give tours for approximately $60/hour, or can take you out of town, to some of the island's other sites.
Car Rental – if you want to go exploring around the island, renting a car is an ideal way to do it.  Keep in mind, you may not be driving a long distance, but the maximum speed limit is 90kms/ hour and they do not have multi-lane highways to get you around quickly. PEI tourism has designed Coastal Driving tours, which can cover the entire coast-line of the island. If you are only in port for a day, the Central Coastal drive will take you up to Cavendish Beach and Green Gables.
Shopping In Charlottetown – Prince Edward Island
The cruise terminal, transformed from a potato warehouse,  has a few vendors selling souvenirs, apparel, jewelry and handmade art. As you venture outside of the terminal, you will find yourself in downtown Charlottetown, filled with various shops, boutiques, and gifted artisans. Start at the Historic Waterfront, then stroll up Queen street, then down Victoria Row.
If a shopping mall is what you are looking for, Charlottetown Mall is located on the outskirts of town, and is easily accessible by public transportation or taxi. Walmart is located across the street.
Dining In Charlottetown – Prince Edward Island
Prince Edward Island is famous for their seafood, which is known the world over. From lobster, crab, mussels, oysters, clams and an abundance of fish, you know that what you are eating is the freshest of the fresh.
Even if seafood isn't your thing, most restaurants use local ingredients and put a lot of care into what they serve, for the best experience possible.
Water Prince Corner Shop and Lobster Pound – rated number 4 of 100 seafood restaurants on the whole island, Water Prince is a cozy restaurant/seafood store which is always busy. If you go, expect a wait, but the food is worth it and the prices are based on market value. Try the deluxe seafood platter, homemade seafood chowder or fish and chips.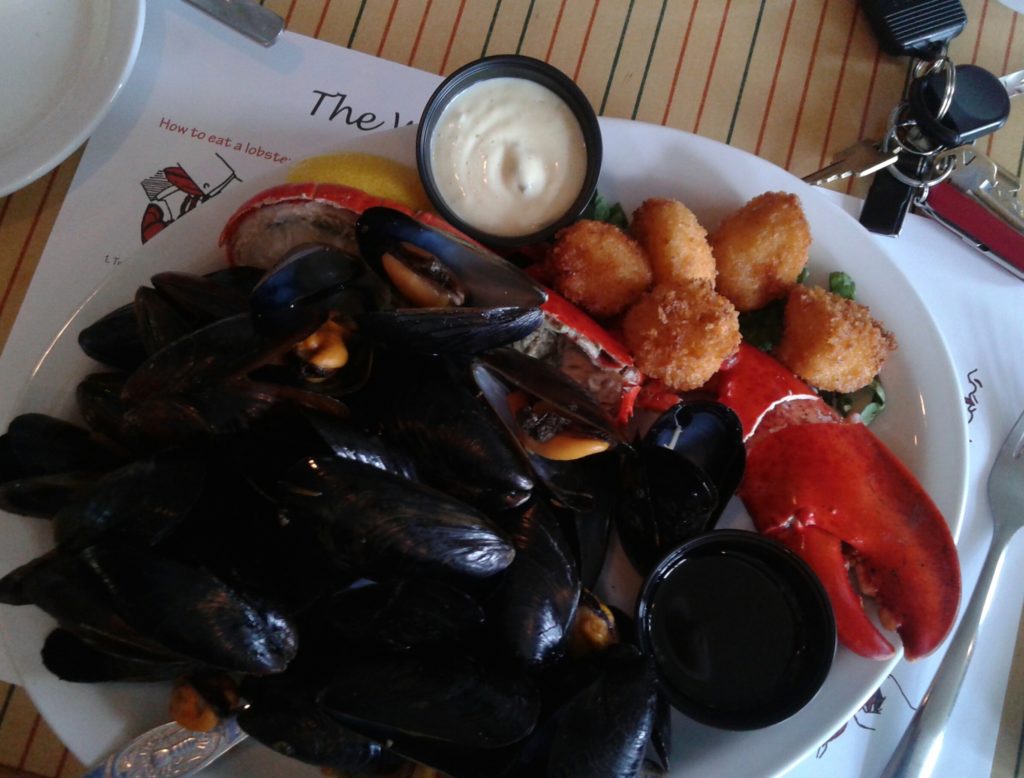 Gahan House – if craft brews are your thing, look no further than PEI's own Gahan House.  Try their handcrafted ales alongside some delicious eats. The services is great in a pub environment. Try the nachos, mussels or one of their unique sandwiches before heading to the basement to get a sneak peak of the microbrewery.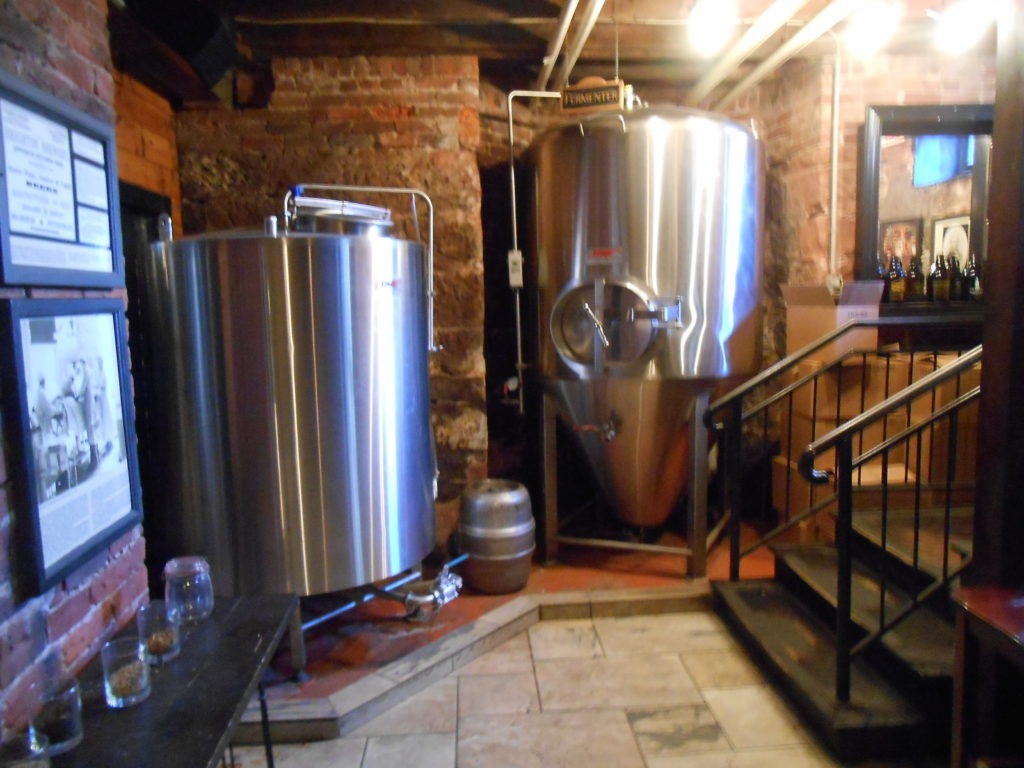 Chip Shack – If you are just looking for a quick snack and want to try some of the best french fries on the island, visit the Queen of Fries at the Chip Shack, which is a short distance from the cruise pier. Not only have they perfected hand-cut island fries, but they also have gluten-free fish and chips, battered fresh per order. A few picnic tables are available to sit at on a nice day.
Things To Do in Charlottetown – Prince Edward Island
The island of Prince Edward Island is diverse and there are many different sights to see, in Charlottetown and around the island.
In Charlottetown:
Confederation Centre for the Arts – This art gallery and performance centre offers small, local exhibits as well as a theatre for PEI's thriving arts scene. Check here to see what is being performed when you're in port.
St. Dunstan's Basilica – For the architecture buffs, this spectacular basilica, built in 1816, is located a short distance from the port. The stained glass windows are a highlight among the Victorian Gothic styling of the church. Other historical sights of interest are the Beaconfield Historic House, of which you can take a guided tour ($), or the PEI Museum and Heritage Foundation located next to the Beaconfield House.
Around the Island:
Cavendish Beach – Cavendish Beach is all about family fun. There is a water park, amusement park, golf courses (both regular and mini), Ripley's Believe-it-or-Not,   beautiful beaches and forest trails, and much more.
Green Gables Heritage Place– Just outside of Cavendish is the home of Anne of Green Gables, located in Prince Edward Island National Park. This is the site which inspired L.M. Montgomery to write her world-famous tales of Anne. Here you can tour the Green Gables house and take a stroll through the Haunted Woods or Balsam Hollow.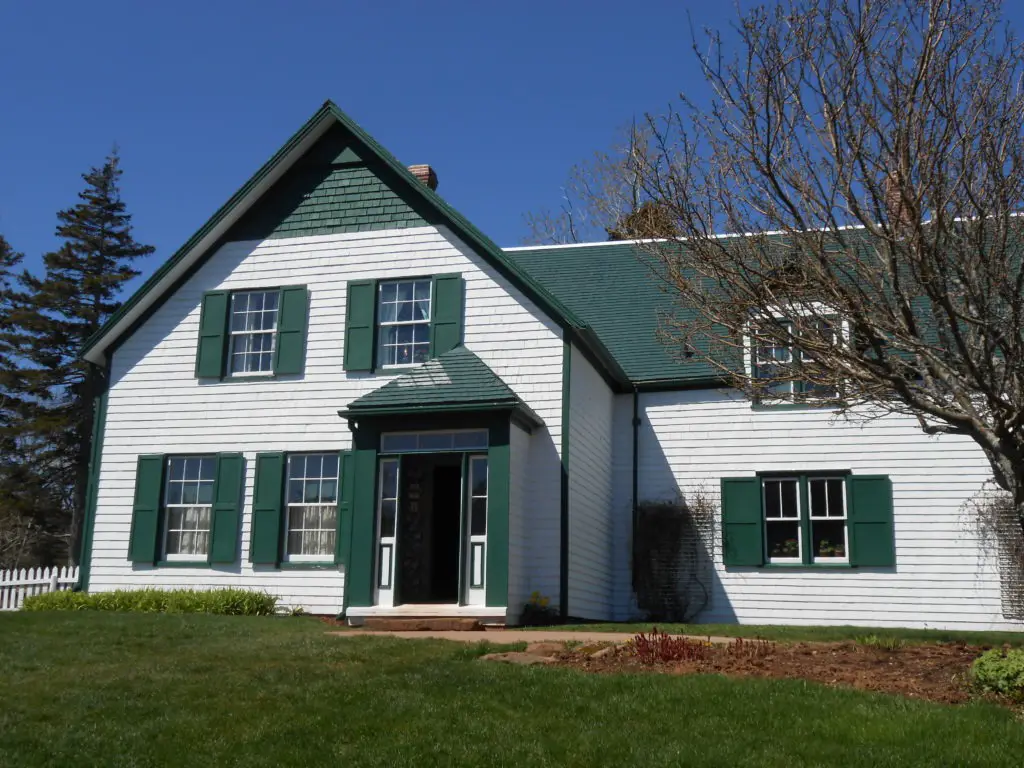 Top Tours & Excursions In Charlottetown – Prince Edward Island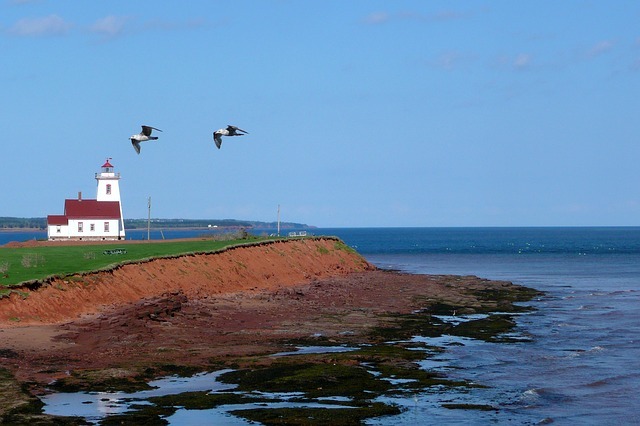 On this scenic tour, you'll drive along the North Shore of the Island, stopping at quaint villages, picturesque lighthouses, and Cavendish Beach. You'll also visit the house at Green Gables where you can see Anne's world come to life....
Duration: 4 Hours
Activity Level: Low
Wheelchair Accessibility: No
Book Now