Things to do in Mobile Alabama
Mobile Alabama might not be at the top of your bucket list for travel, but if you happen to be in the city, departure on a cruise at the cruise port in Mobile, you should definitely check out some of the areas most interesting and popular attractions. 
There are many different attractions in the Mobile area, but these are the top ones we recommend visiting. 
Battleship Memorial Park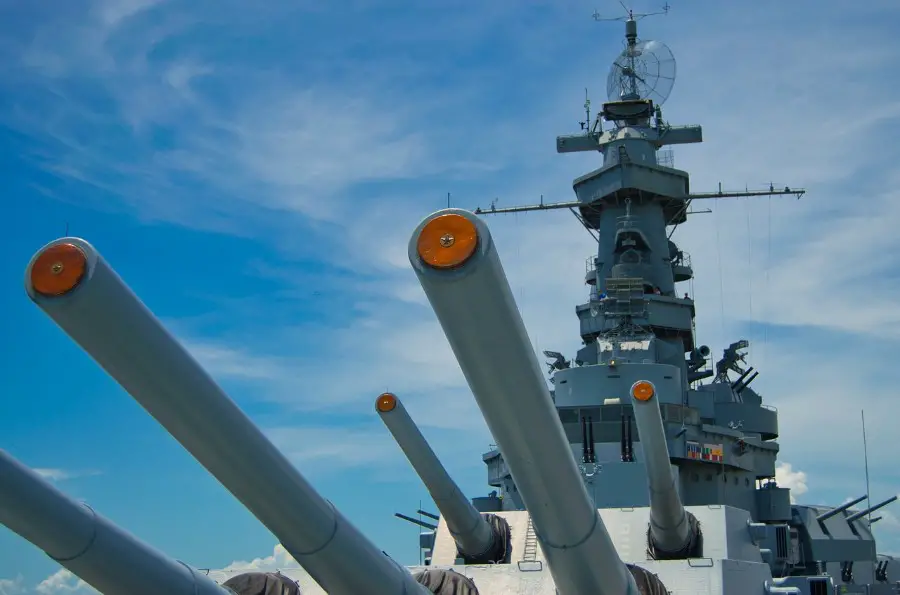 Just a 7 minute drive from the cruise terminal, Battleship Memorial Park is an amazing experience with multiple military exhibits including the USS Alabama Battleship. You will be able to explore every nook and cranny of the 12 decks of this famed battleship including the brig and gun turrets (where you can man a 12mm gun).
In addition to the battleship, you can also see the submarine USS Drum up close and personal as well as over 25 aircraft. Spend just a few hours or stay the day. All tours are self-guided. Buy tickets online now.
Cathedral of the Immaculate Conception
If you enjoy the beautiful architecture and tranquility of churches, a visit to the Cathedral of the Immaculate Conception is a must-visit.
Construction on the cathedral began in 1835 and was consecrated by the First Bishop of Mobile in 1850. It is open each day where you see the intricate architectural details and colorful stained glass of the sanctuary or walk in the lovely gardens.
Mobile Carnival Museum
Visit the Mobile Carnival Museum to learn about the birthplace of Mardi Gras. Learn from tour guides about the rich traditions of the winter festival and see the intricate designs of the costumes of past Mardi Gras monarchy.
Learn how floats and costumes are made and even get a behind-the-mask look at past parades by climbing aboard a float. There is complimentary parking and 2 of 3 floors are wheelchair accessible.
Dauphin Street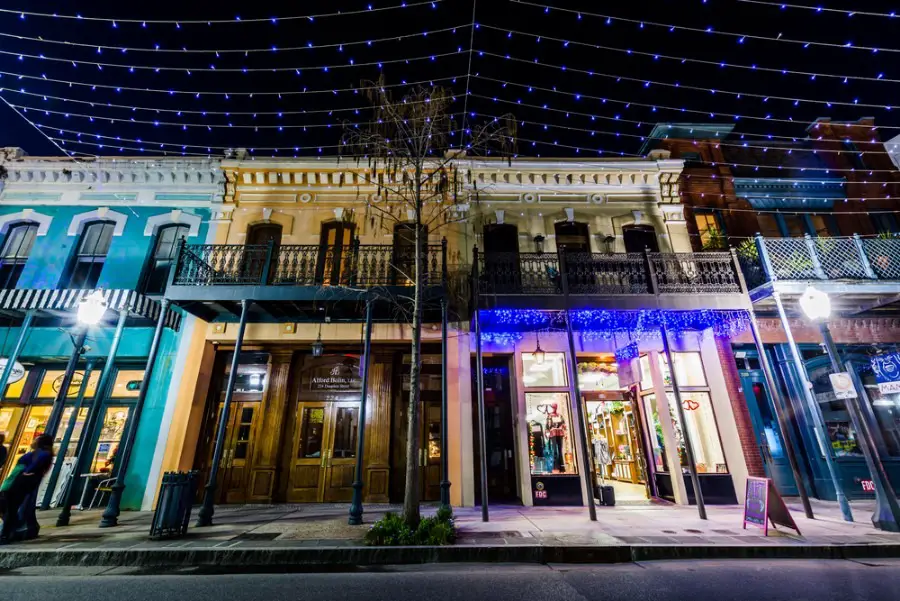 Dauphin Street is one of the historic areas of downtown Mobile. Visit some of the oldest shops in Mobile filled with unique items and souvenirs. Visit the famed A & M Peanut shop for hot roasted peanuts, chocolates and confectionery treats.
There are restaurants and cafes along with an old one-screen movie theater. Take a walking tour and explore the architecture of the late 19th century buildings.  Parking along Dauphin Street is free for two hours.
This page contains affiliate links for which we may receive financial compensation when a purchase has been made through one of our affiliate partners.
Top Excursions in Mobile Alabama Cruise Port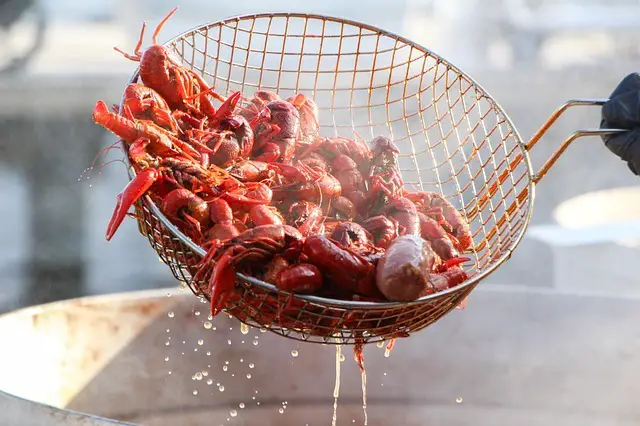 This walking tour is not only informative, but tasty! Enjoy some of the cuisine southern Alabama is known for at seven different stops throughout Mobile's Historic Dauphin St. District. You'll sample gumbo, local nuts, oysters, crawfish and much more. 
Duration: 3 hours
Activity Level: Moderate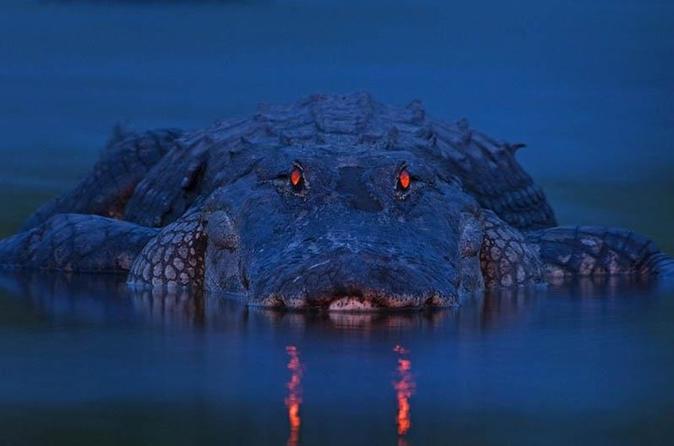 This popular nighttime gator-spotting tour is a blast for kids of all ages. Get a tutorial on how to spot the alligators, then head out into the darkness of the delta on the boat with your guide.
Duration: 1 hour
Activity Level: Easy
Wheelchair Accessibility: Yes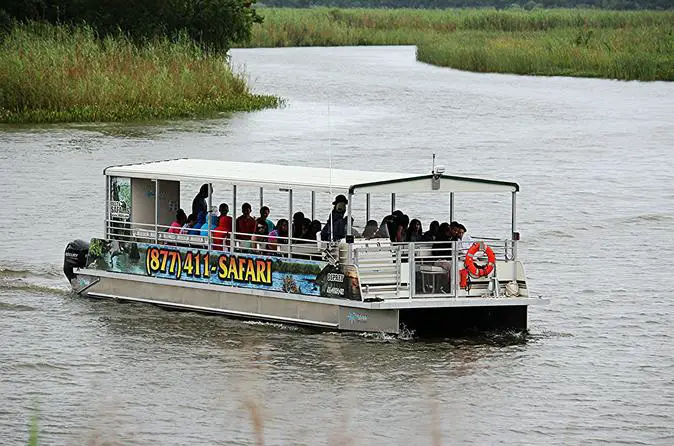 Leaving from the 81 acre 5 Rivers Delta Resource Center, this relaxing boat tour will take you through the diverse southern Alabama ecosystem, learning from experienced nature guides. Get an up-close look at alligators, bald eagles, blue heron and more. 
Duration: 90 minutes
Activity Level: Easy
Note: Hotel pick-up and drop-off for additional fee.
Wheelchair Accessibility: Yes
Cruise Planning at this Port